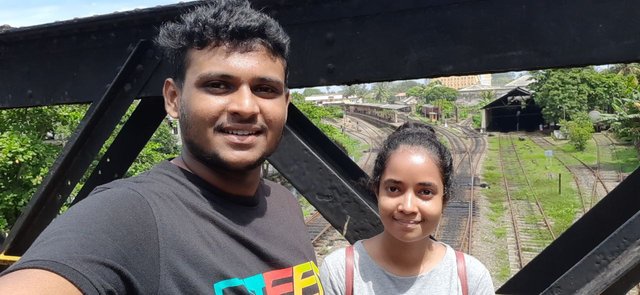 Spending whole week inside the home made us crazy. The same routine and same people made us sick. So we decided to go out on Saturday. Everyone knows, that with the current fuel crisis in the country if we travel by car, we have to spend two days in a fuel queue to refill. So finally we agreed to travel by bus.
Woohh.. Eventhough he still wanted to come by car, I could make him agree to travel by bus as we can a different experience.
Oh No... Buses Are Too Crowded
Eventhough we thought it would be easy, there were only a few buses available. He came to Hikkaduwa by a fully crowded bus. From Hikkaduwa, there was not a single Hikkaduwa-Galle bus to grow. The railway station also looked crowded, so we had to wait for a bus for 15min. A crowded bus came, but thankfully half of them got down from Hikkaduwa. Finally, we were able to grab two seats.
After 45min we came to Galle..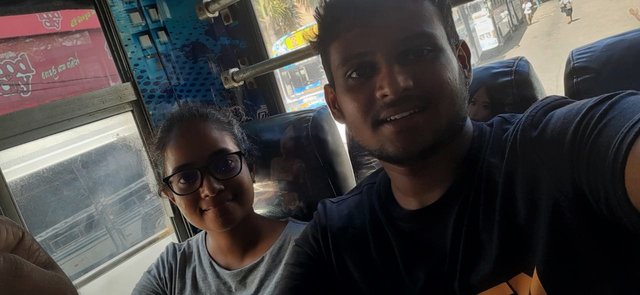 Walking Plan..
We had already planned how to spend the day. As we came to Galle time after some time, first, we had some time to see the view from Galle Bus Station. Galle cricket stadium is preparing for the upcoming cricket match, Gotagogama branch was there in a side.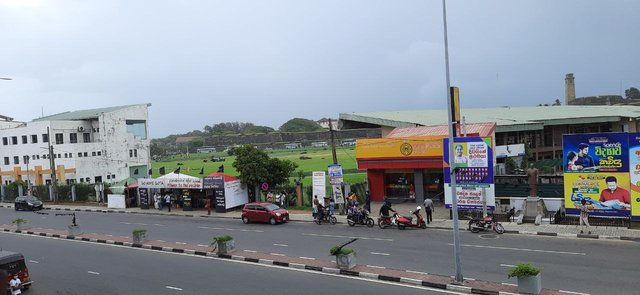 Roads were crowded but a little lesser than normal.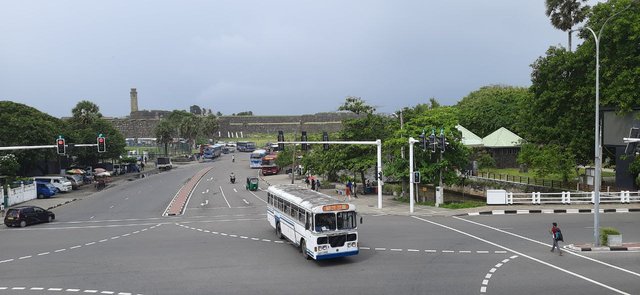 Ice Creams..
First of all, we went to Rio Magic to grab an ice cream. We couldn't have ice cream together recently. So first thing first, we went to have ice cream.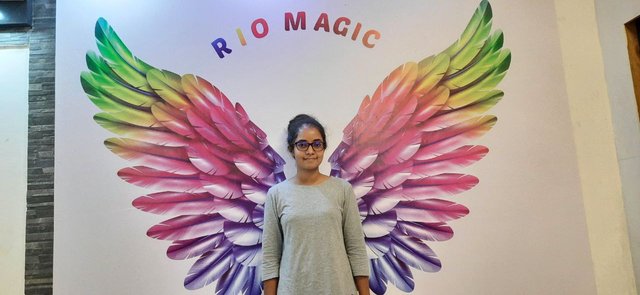 Road Side Book Fair..
We wanted to go to Rich Look to find a dress, on the way, we saw a roadside book fair in front of Vidyaloka College. There was 20% discount on books and also there was a sale for kids' books, for 30 rupees. I purchased two detective novels for my brother and another religious book for my grandmother.
Shop to Shop..
We couldn't find the dress that we looking for from Rich Look textiles. So we had to walk to some more shops to check for it.
I saw this handmade cane item shop close to Rich Look textiles. I went to check the prices and it looked a bit expensive, but the quality was high. For an example, a round table mat (d=15cm) costs 550 LKR.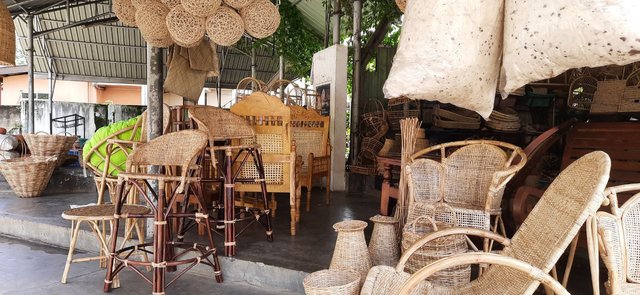 We explored some items.
Rain..
We wanted to go to the Dharmapala park but we caught it raining at the Galle bus station again. The rain flowed with wind and even my specs got wet.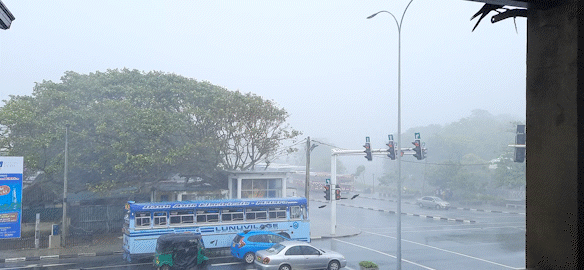 We waited till rain pass.
To the Park..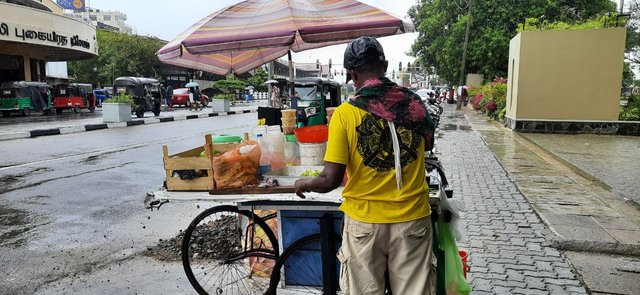 As Harith haven't visited the park after its renovation, I took him to check the new park. Due to the rain the park was less crowded so we could take some photos without any disturbance. The rain flew slightly and after walking around the park, we checked for a place to take lunch.
Google Maps..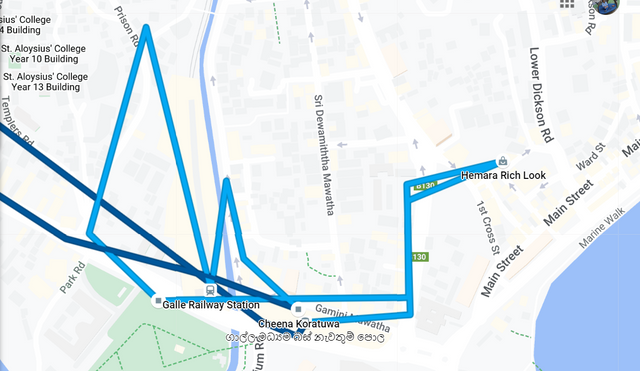 Our walking history for today
We checked for a restuernt to grab lunch using google. The first place showed near Science Center (the tuition center) so we walked their.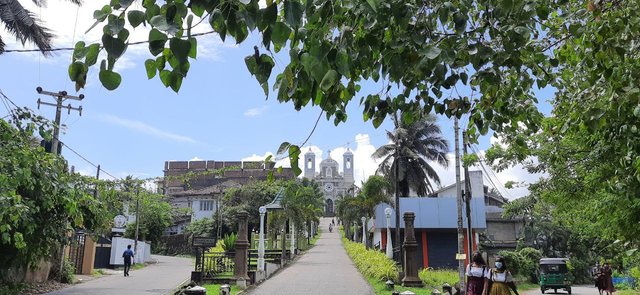 On the way we passed these beautiful temple and kovil.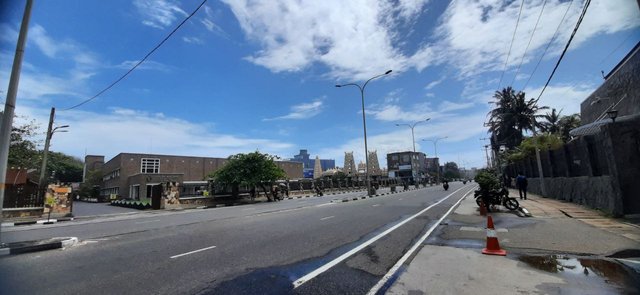 Eventhough it had been marked as open in google, it was closed. So we had to walk to find another restaurant.
Kunu Ela Bridge..
For the first time, I took him over Kunu Ela bridge.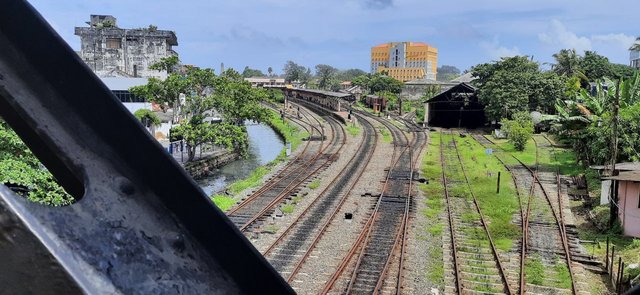 Lunch...
We tried a new restaurant and the place and food were really good.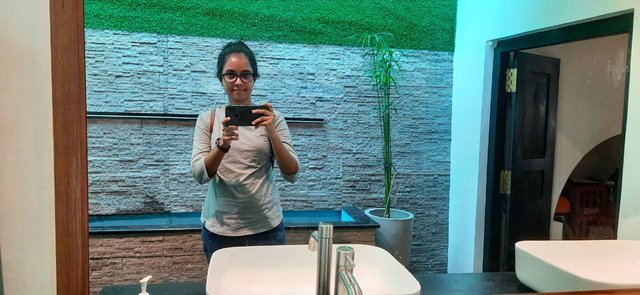 Back to Home...
After lunch again we walk to Bus Station and got on a bus. After a successful long and fun walk, we said good bye to Galle town:)