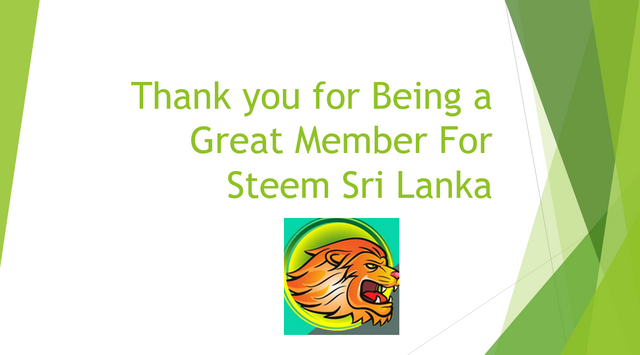 Just though to have a review about our tiny community. Long time before Steem Sri lanka was a leading community among others and few times we were able to come up to higher rankings of the community list. If you are a kind of old one, you may remember that. And also our community had more than 1000+ $ payouts while having more than 200-300 active posters here. That was the past. That was the time I was in the university and had the time to work on my community.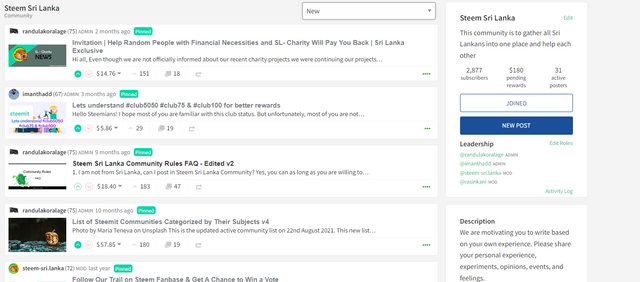 But with the time goes, I was busy with my job while all other active members from Steem srianka also getting busy life. So I had very few time to work on steemit and on our community . Eventually we missed our rhythm on Steemit. But still we are here. Still I am writing and our great members write here when they get a free time. And still I am keeping what I promised when I start this community before 2 years back.
If you remember, my intention to create this community to gather all our Sri Lankans and help them to have good payouts for their good quality content. When I create this community , I had a promise to my self I wouldn't leave any member's post with 0 value in this posts. That was my ambition and I was succeeded. Still I am able to support our members for their posts more than 6$ payouts while other communities falls. There were lots of communities when we start this and But at this time only few are active here while most communities were disappeared. But we see lot's of new communities and new concepts in steemit now.
What I wanted to say is This was a long journey for all of us and Thank you very much for producing your great content here. I appreciate that and Still I will be here until the last person posting in Steem srilanka community and I will try to keep my promise without breaking. So thank you once and I wish you a great future for you all.