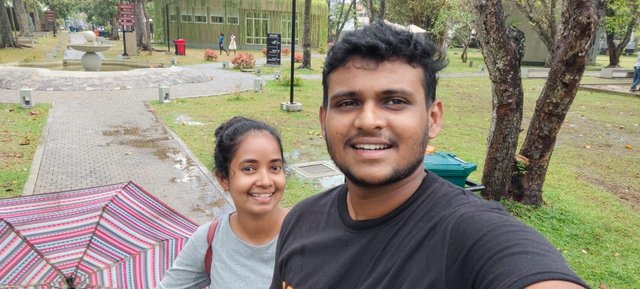 It is Friday and it is the 5th extension of my Saturday journey. Sounds long?
As the last place, we wanted to visit Dharmapala Park. I have been there once after the renovations, but my boyfriend hasn't. Even under slight shower we headed to the park.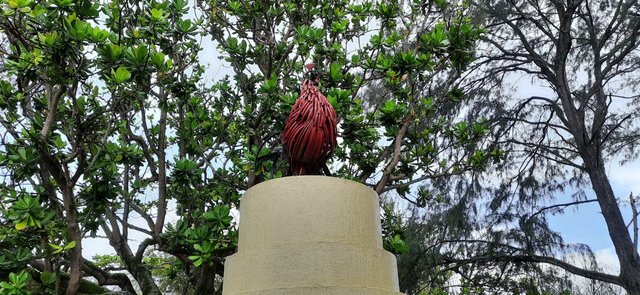 He was impressed by the first look; it was very green looking after renovation. They took a ticket of 20 rupees at the entrance, which was the same amount for a long time. As the rain fell a few minutes back, most of the benches were empty. This is a very rare situation for ar regular weekend.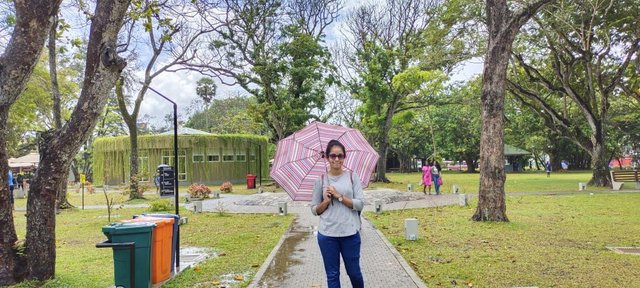 After a few times, the rain flew away. It was photo time! Usually, my boyfriend is capable to take good-looking photos of me. Less crowd made whole iconic locations ours. I really like that building covered with vines. After seen that he also wanted to do similar to our house :o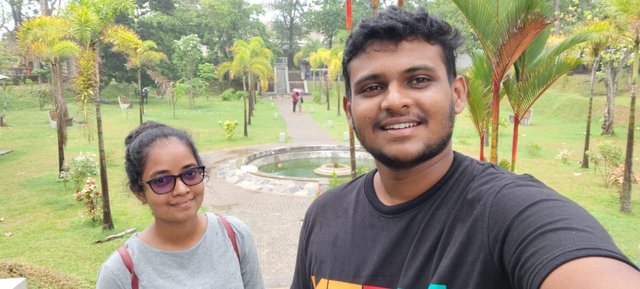 We also recorded a small video clip to upload in tik tok. He rarely agree to involve in such nonsense, but as there was no crowd I could easily make him agree to this.
Basically, we walk from the entrance to the end of the park but unfortunately, we couldn't cross the "Samanala Bridge" which we really had to do. We were so tired after walking a long distance and we sat on a bench to check for a restaurant for lunch.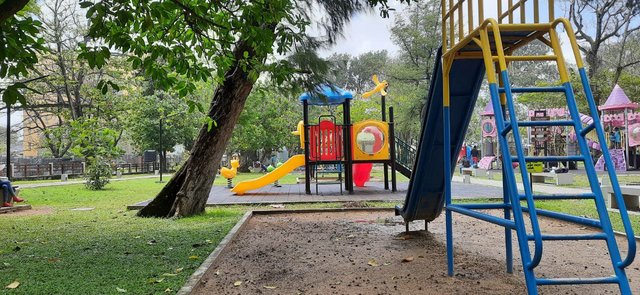 We were just in front of kids' sliders, perhaps this area is not for us. After having a little rest setting there we headed to the restaurant we selected.
Actually, we must appreciate the effort of landscaping this park to this level. It looks greater than ever and it's so relaxing and clean now. And also it has become a greeny land which gives a natural comfort to our bodies.