My previous post was like a summary of the past few days. Therefore I thought to share how was my days during then, it's also in brief. Btw I should admit first that food was the main thing as always. I may have mentioned about the food only.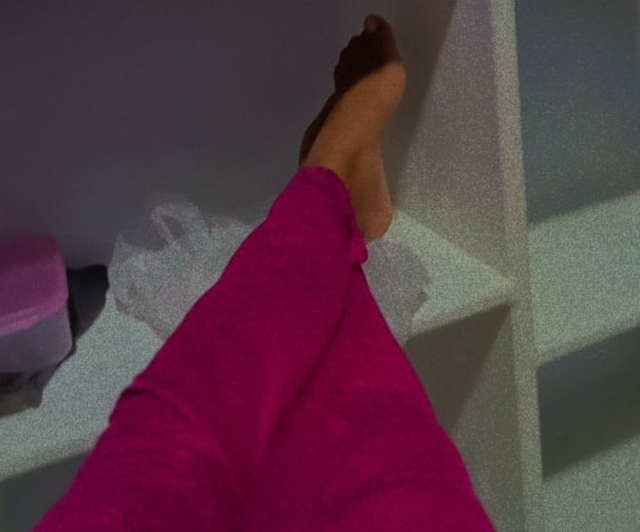 First of all, I should say that I haven't tried cooking, but the baking thing is my work at our place. My brothers are skilled in making instant food like pasta and noodles.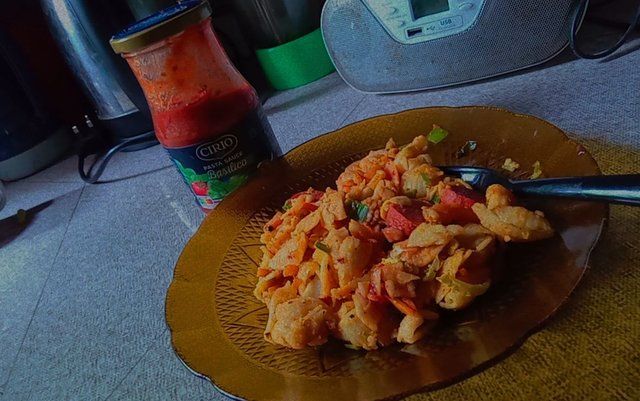 So my mother plays a big role as usual, in making rice and curry.
After she got sick, second brother, who's the big foodie, made breakfast n dinner, and lunch was from the outside. It continued for two days and then the brothers also got sick. Then I wanted to make food, but I finally decided not to put them in a worse situation by trying out my cooking skills, cus they were in a bitter situation already.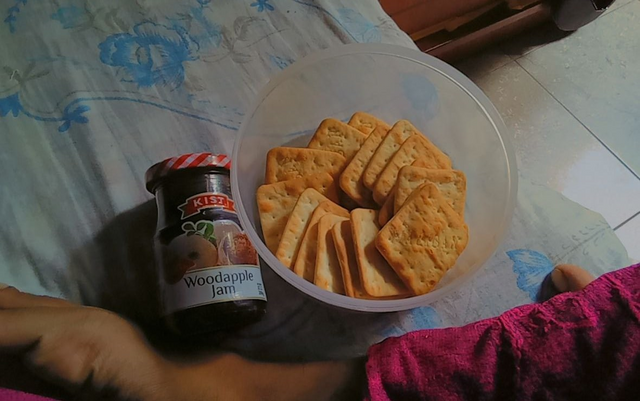 After all, I got that duty to supply food for the fam. Every morning I went to buy food and that kade aiya also got friendly cus I went there that much times. Obviously, I enjoyed that early morning ride to the shop.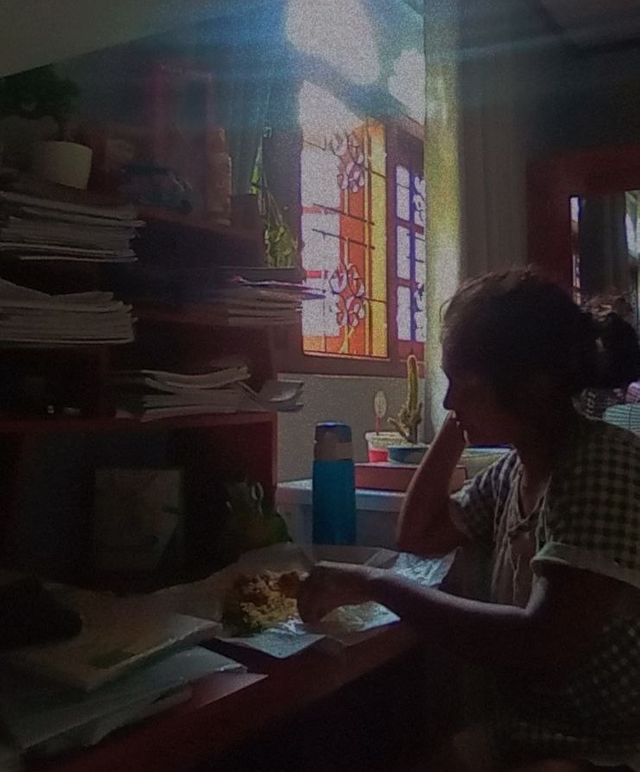 At once I went to buy lunch too. It was such a big cost and after my mother got recovered she started her cooking thing and I helped her every time cus she felt tired even after doing a small job.
It was all about food, but there was a human being who I missed so much during that time.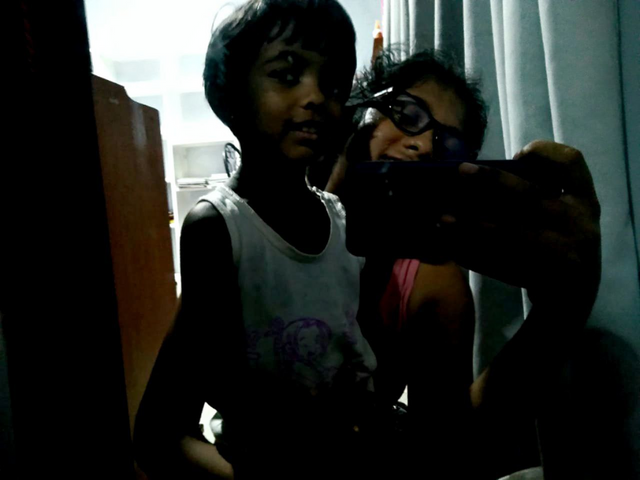 It was my 'nanga'. She tried to reach me several times, but I had to avoid her. Actually, she was there with me even the day before we got to know amma is positive. So there's no point in distancing afterward, but I thought it's better not to open up her to the virus continuously.
But she was unstoppable after 2-3 days and she came to my room like she hasn't had time with me for years. In those days my main activity of the day was eating.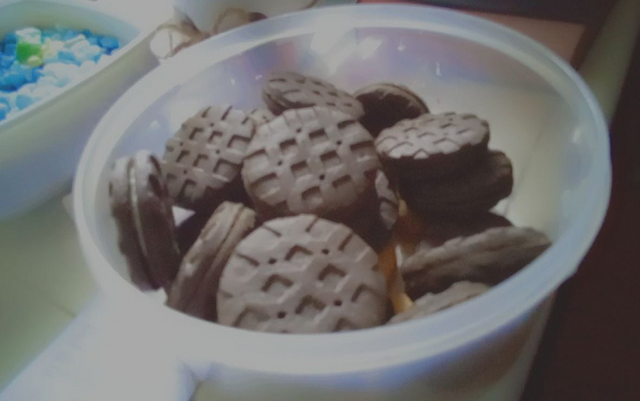 I was eating and eating like during the whole day. I went there to a shop almost every evening to buy things to fulfill my cravings.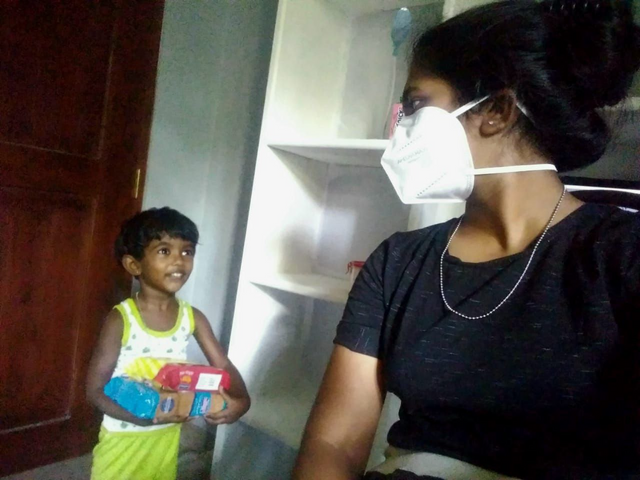 So she was excited to see my food storage and about to bring some with her. she invaded my room and it was hard to send her back.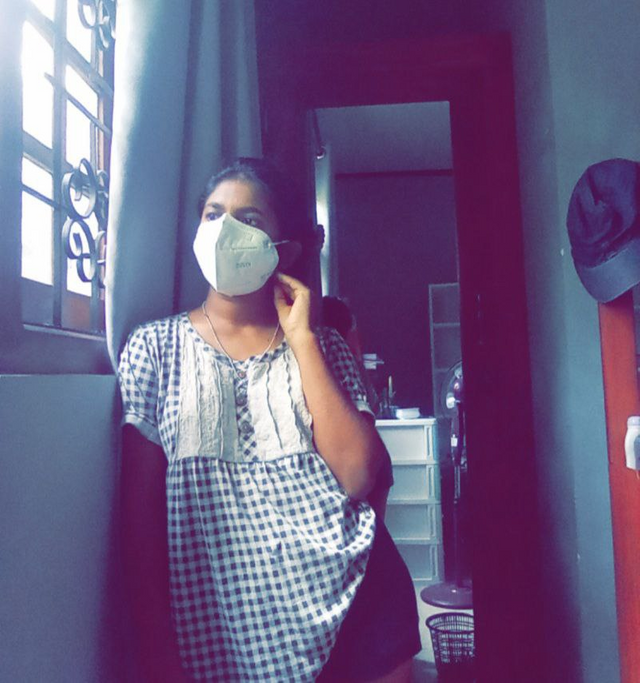 Also, I wore a mask whenever I went out of the room cus amma wanted me to. I really enjoyed wearing a mask at home, as I didn't wear a mask for a long time. And I got different kinda masks and I really loved them.
Last but not least, I ate well and had a good time with a good mentality, so I guess it helped me a lot to go through this without having worse conditions with corona.
So you guyz stay safe & strong!!