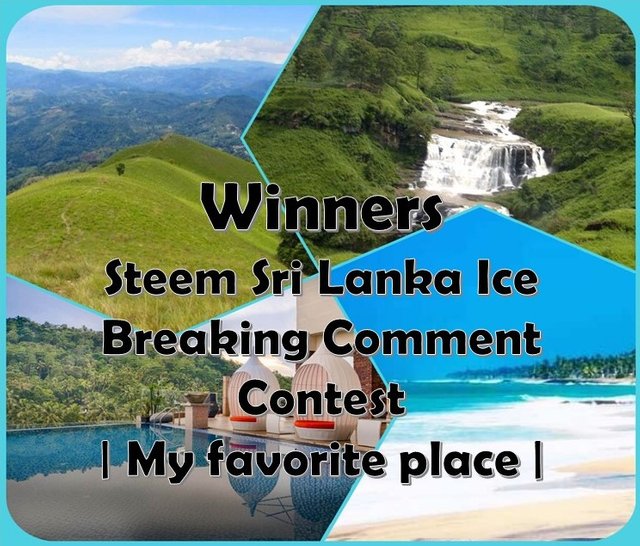 The contest is finished. Now, this is the time to announce the winners of the contest. I am very happy to see that there are 26 participants in this contest. Everyone shares their photos and ideas about their favorite places. Some of the places I have never seen before. So, I believe that this became a good chance for all of you to share your thoughts about your favorite place and also see other's favorite places.
There are many creative and attractive comments are there. So that, selecting the winners become hard. After reading the all entries, I have selected few comments as winners. I have considered the creativity, photos, and your reasons.

Winners …..
So, congratulations to all the winners. And also, thanks to everyone who participate in this contest.