Today is 21/01/2022. Now it's 21.05 p.m. I'm at Pandulagama site which is 5 km far away from Sacred City, Anuradhapura with one of my Co-worker.
Yesterday Site Engineer of Contractor informed me that Screed Concrete could be done today afternoon.Today afternoon I was informed that the scheduled time will be 3.00 p.m.Again it has been changed to 4.00, 4.30 & at last to 5.00 p.m. Finally it seemed that something went wrong😪
When we came to Pandulagama site, only pump car was there.But no any trucks. I rang to Premix Concrete Supplier at about 5.30p.m. & realized that the Contractor (Main branch in Colombo) has not paid the due amount for ordered premix quantity.
Therefore,Supplier doesn't send concrete while all of us (employees of Contractor, Sub Contractor, Consultant, driver & helper of Pump car) were waiting for hours. At last money has been transffered online.🙄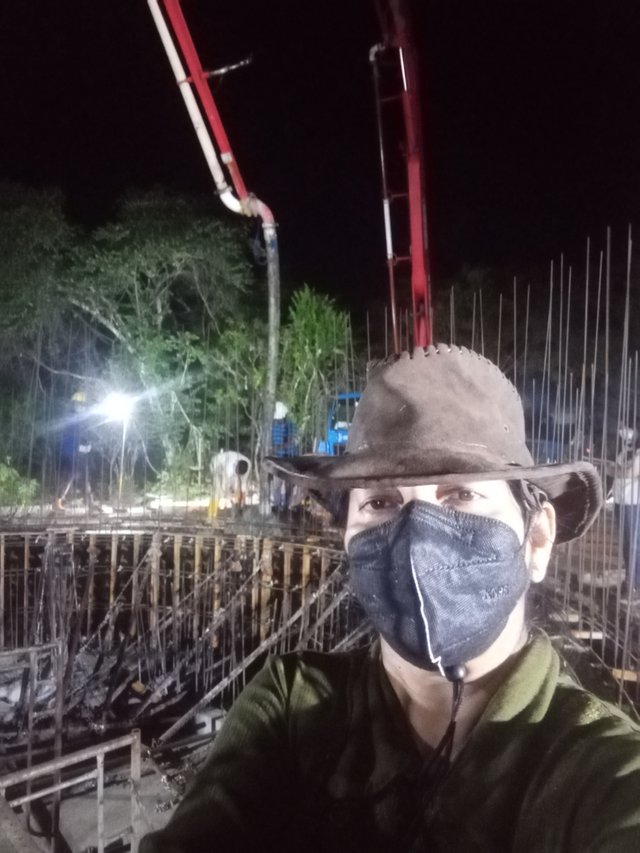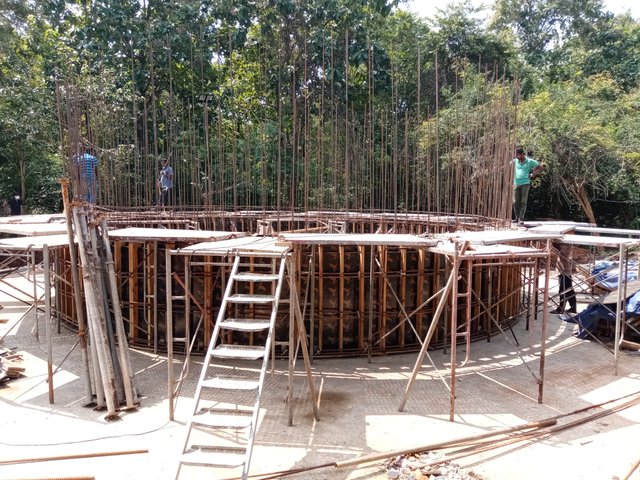 Shuttering for ring beam (outer side) of Tower base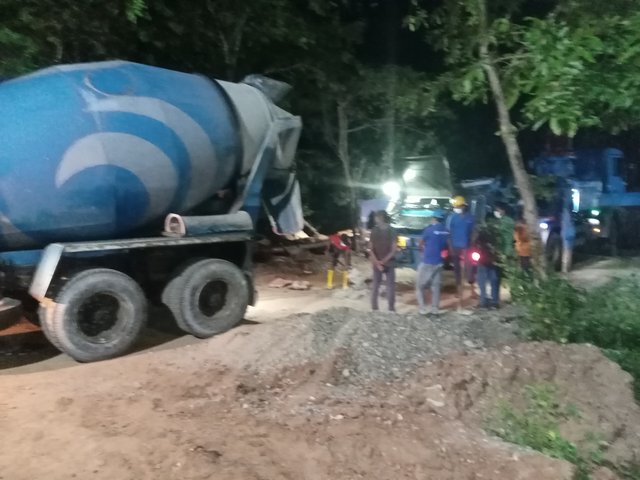 Truck with pump car
It took at least an another half an hour to get confirm that the payment has been done. After confiming it,they started batching.When I requested Supplier to send trucks contineusly, they agreed.First truck of Pre-mixed Concrete arrived site at 7.57p.m.
Now it is 23.57p.m.Screed concreting of sump is nearly completion.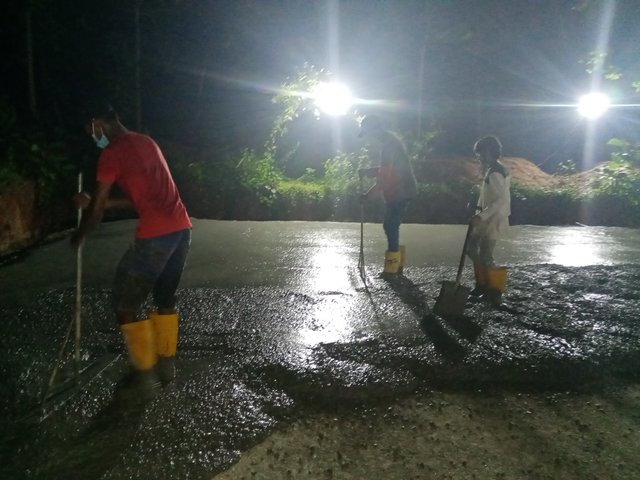 Screed concrete for Sump
After completion of screed concrete at Pandulagama, we will have to go to the other site at Lolugaswewa.
There we have to concrete the ring beam of water tower which is 1450 mm high & 400mm thick and to complete balance part of screed concrete of sump there.
Water tower Construction is a real challenge. Tower base should have to bear a heavy weight. Shaft should be accurately straight.
Therefore, we have to check radius & alignments very carefully before concreting based on the centre point of Tower base. A kicker has to be formed while Ring beam concreting. If it gets out of shape, tower shaft will also twist. Hence, ring beam concreting is a critical point of Tower Construction.
If we are unable to do necessary checkings & alignment corrections from the very beginning to the end of tower construction, whole structure would be considered as a total failiure.🙄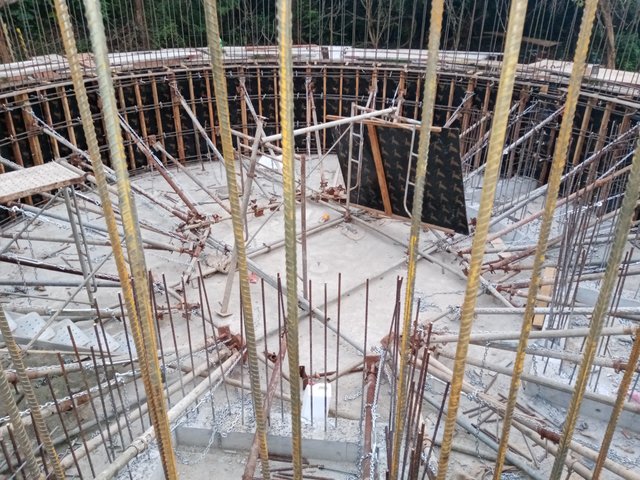 Shuttering for Ring beam (inner side) of Tower Base
I don't know when I could be able to go back home.May be tommorow, early in the morning.🙄
Now it's 10.00 a.m. of 22/01/2022. I'm at my residence writting the balance part of this post.
I returned home at 3.30 a.m., while concreting was going on. Prepared tea & meals. Slept for few hours. Although today is a free day for me, this is a normal working day for Praveen.
Rohana called me later & said that concreting has been continued till 5.30 a.m.
Any how it has been done.👍🙏