For the last months I was too busy with my exams and academics. I just took a breath with ending of my final exam. So I wanted to relax my mind and spend a quality time wherever I feel calm. After a long time I had spend a perfect evening with my lovelies. Yeah... Yesterday was very happening. We spent our last evening at Akurala beach. Beach is my happy place. Because it soothes my mind whenever I go there.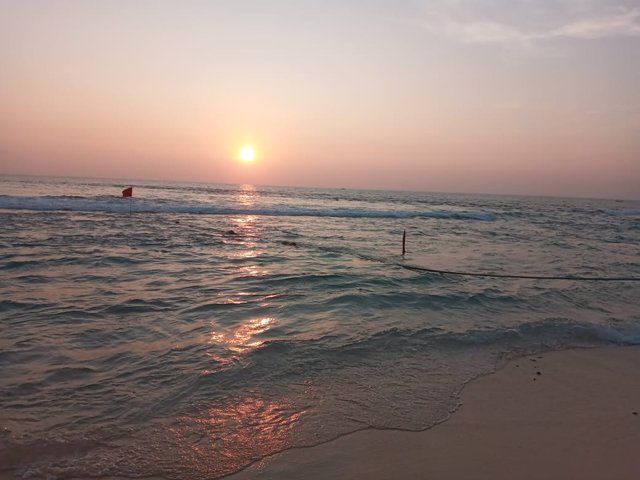 Akurala beach is a beautiful sandy beach located few kilometers away from Hikkaduwa. It has a very safe swimming area for having a sea bath. The Akurala beach is popular among both local and tourists. Even yesterday was a public holiday, there were not over crowded.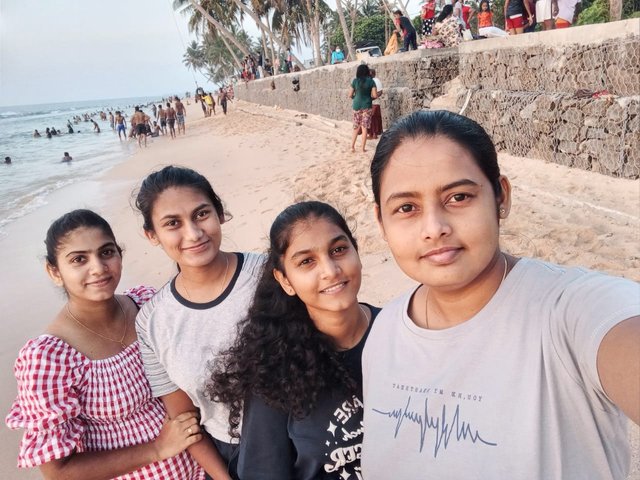 When we reached there it was around 6 pm. Waahh... perfect time for watching sunset. When looking at the evening sunset through the coconut trees at the Akurala beach it looks like something magical. We stepping along the sandy beach while enjoying the sea waves. With the same time we found some sea shells on the sea shore. I felt that nature is so amazing. How was their nice combination with sea, beach, sand, sunset, breeze, sea shells....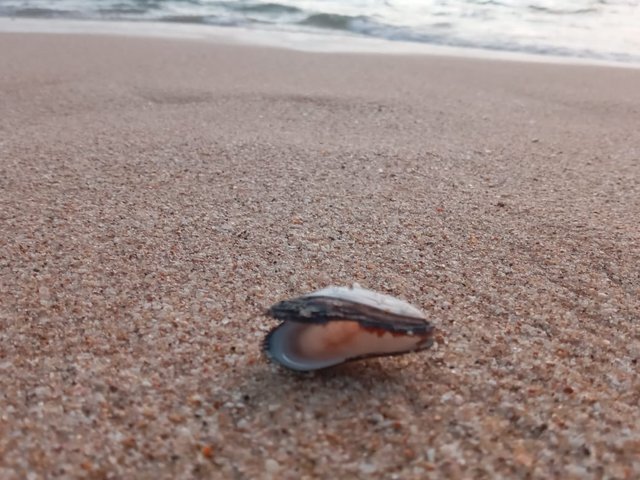 It is a very nice place to enjoy evening with friends or family. If you feel hungry, you can enjoy foods from nearby food shops also. 😋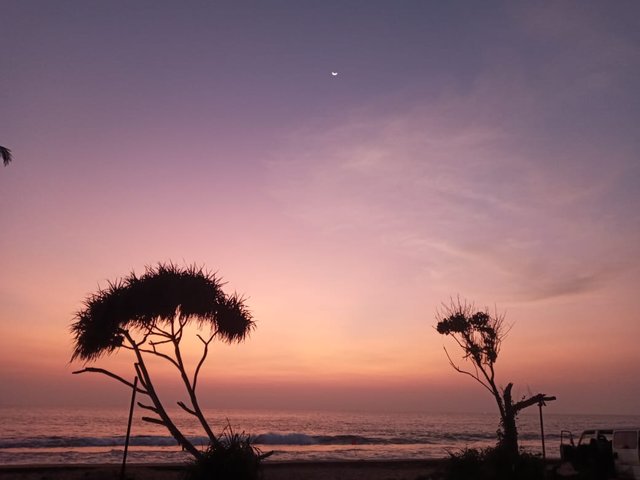 We spent there until sun is setting down and moon is appearing on the night sky. It's a very beautiful view with the purple sky. Its time to say good bye to my happy place. I left the beach with the hope of coming again to enjoy the sea waves, sandy beach and wonderful sunset. ♥️