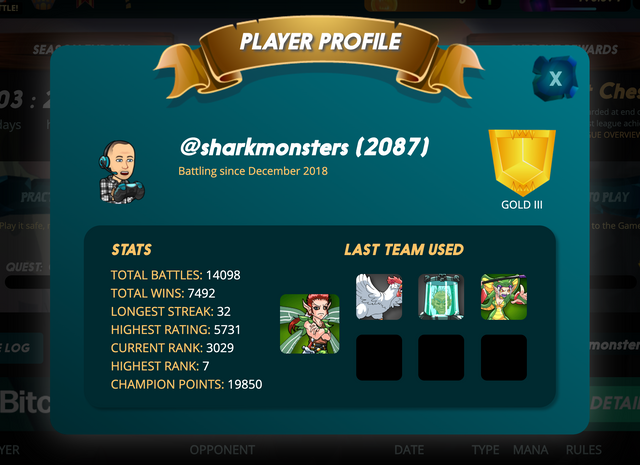 I'm plugging away at it today. Knock on wood, but I've been having pretty good luck so far. I've won 32 battles in a row and made from Bronze to Gold.
There was one point that I thought for sure I'd lose my streak... my only options for splinters were Life and Death, and I didn't rent any cards in either of those splinters. Luckily, my opponent fled the battlefield, so it didn't matter. After that, I rented a bunch of Life Splinter cards, just in case.
I'm going to keep going and see if I can make it to Diamond! My next quest isn't for four more hours. Because I don't Death or Fire splinter cards, I'll have to hope I don't get those splinters for my quest. It would really suck to get one, hit new quest, and get the other one. It's definitely happened before, though.