Euro 2020 will start tomorrow. I have been waiting for this for such a long time and I can't wait to see the opening match between Italy and Turkey tomorrow, followed by so much other fun later. Of course, it isn't a secret that I am especially looking forward to the matches in Group F in which Hungary will play... but not only because of Hungary, but also because they will play against France, Portugal, and Germany.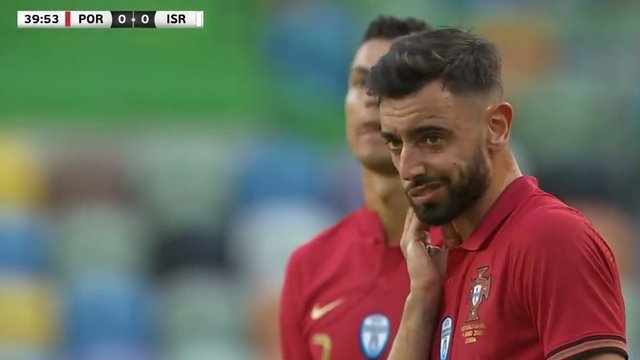 But, while waiting for Euro 2020 to start, I have of course been watching some of the friendly matches, and yesterday, Portugal played against Israel. They won the match 4-0 after two goals from Bruno Fernandes, one by Ronaldo, and one by Cancelo.
But, while the score was still 0-0, Portugal got a free-kick approximately 24 meters from the goal, and Ronaldo was ready to show his skills. I have got to say, it was one of the funniest free-kicks I have ever seen by Ronaldo. Just check it out for yourself.
https://streamable.com/hg1aon
If the clip doesn't start automatically, click the link above to see the video.
If it was just any random player shooting, then I wouldn't really raise my eyebrows. But, knowing that the legendary Christiano Ronaldo was the one shooting, it just made me laugh and smile. I hope it will have the same effect on you!
I guess most people from Portugal will hope that Ronaldo will shoot better than he did in the video above during the European Championship. The team will start against Hungary in Budapest on June 15th at 18.00. It is going to be a legendary match in front of more than 60,000 people at the Puskas Stadium in Budapest. During Euro 2016, the match between Portugal and Hungary ended with a 3-3 result. Can we get as many goals and as much fun once again?
Do not forget about the fantasy league!
The European Championship will start tomorrow evening at 21.00 (local time in Italy). Make sure to join the Fantasy League from UEFA, and also join the Fantasy League challenge on Steemit. It is gonna be amazing, and I have already joined, and I hope you will as well. You can read more about it at https://steemit.com/hive-100604/@the-gorilla/100-steem-prize-fund-euro-2020-2021-fantasy-football
Have a wonderful day everyone!