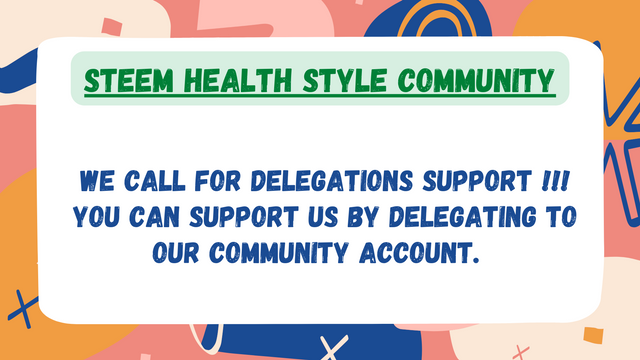 ---

Greetings to all and sundry, we bring to you all another update in this community.
This update is calling for delegations from members of the community to help increase the voting mana of our community account.
We know that this is a new community and for us to grow we have to support the community with our resources. We used this communique to ask members to delegate any amount of SP they wish to delegate to the community account (@hive-130228).
We currently have an amount of 3,300 SP in our account which can give a $0.03 vote influence at 100% upvote. I know this is not a small upvote but we can increase it through delegation and for that matter we use this opportunity to request members to delegate the little amount of SP they can to our community.
At this time, we can testify that everyone here on this platform knows the process of delegting so we won't go into showing the process.
If you want to delegate, there are two ways, you can either do so by logging your account into the SteemWorld website and then delegate or you can use the alternative links which we would provide here for easy access to delegating directly into our account.
The following includes the alternative links one can use to delegate to our community account without any stress or difficulty.
---

---

Please anyone that delegates should comment under this post in order to receive a tag for the delegations. Thank you.
We are very grateful for the support and delegations of all.
CC; @steemcurator01
---