Hello steemians and to the members of steemhealthstyle. For a new community that's aimed at providing a platform for the members with science and health related posts, our community is quite low.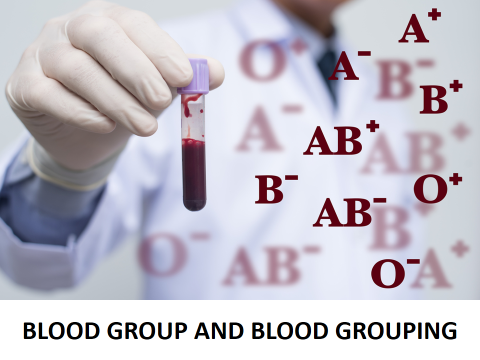 source
It is important that we all know our blood groups due to how necessary that information can become at times.
Unfortunate circumstances occur everday and accidents happen. No one is exempted from falling into a situation that leads to the loss of a lot of blood. We could as humans get into car or motor accidents or just naturally be lacking blood due to some ailment.
When situations arise that lead to our blood depletion, it needs to be replinished. The
process of replinishing our blood from outside source is termed as blood transfusion.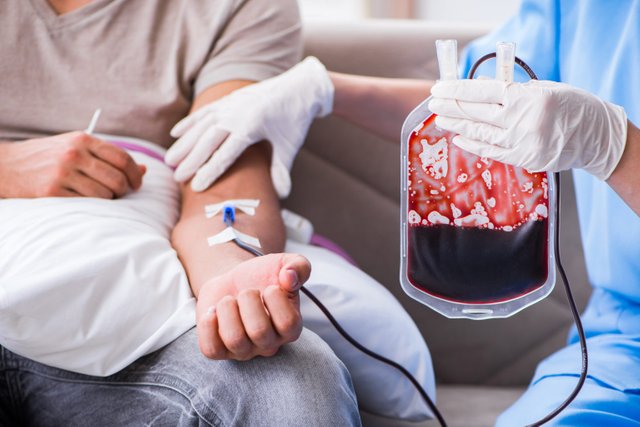 source
Medically, blood transfusion is the process of transferring blood into a patient or an individual.
Because of how reactive blood is, we do not transfer blood into people from anyone at all. Before we do blood transfusion, we must first screen the blood for possible diseases and infections like HIV.
We must also check to make sure that the blood is compatible by finding out if the people involved have the same blood group or if either of them is a universal donor or a universal receiver. This is when blood group testing comes into play.
The most used and common blood group system is the ABO blood grouping system
developed by Karl Landsteiner in 1901. The discovery happened when in his experiment to separate cellular components from liquid blood components realised that red blood cells clumped in certain combinations when mixed.
Because I am not talking about the history behind the ABO blood grouoing system, I will leave it here and make a new post on the ABO blood grouping system.

Let's get into the testing of the blood.
Our aim of this experiment is to determine our blood groups. The materials or apparatus needed include;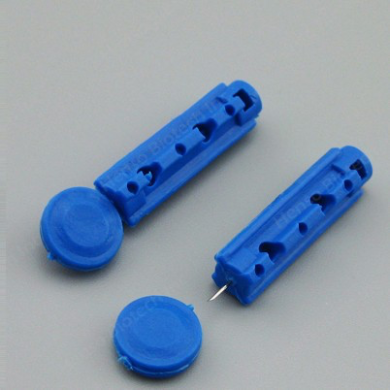 source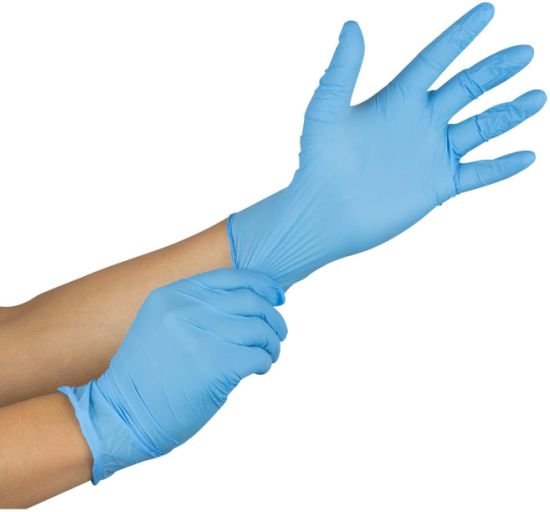 source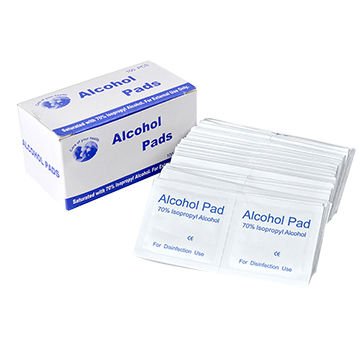 source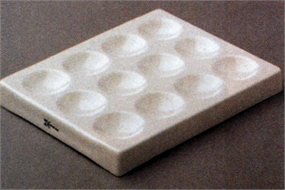 source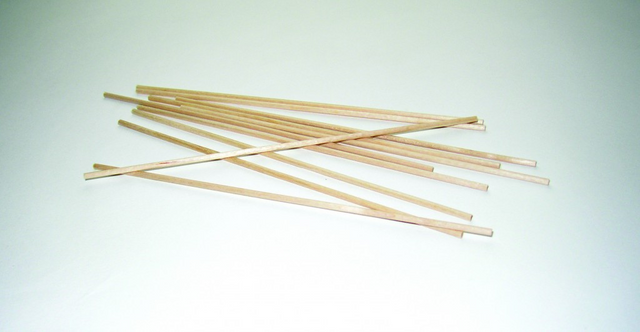 source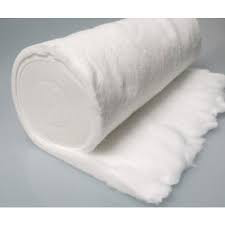 source
Antisera or monoclonal antibodies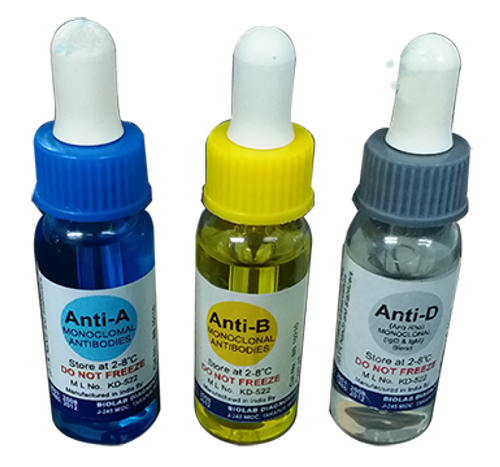 source

How the testing is done.
First of all, wear your gloves and use the alcohol swab to wipe the tip of the middle or ring finger. While applying pressure at the tip of the finger, prick the tip of the finger with the opened blood lancet.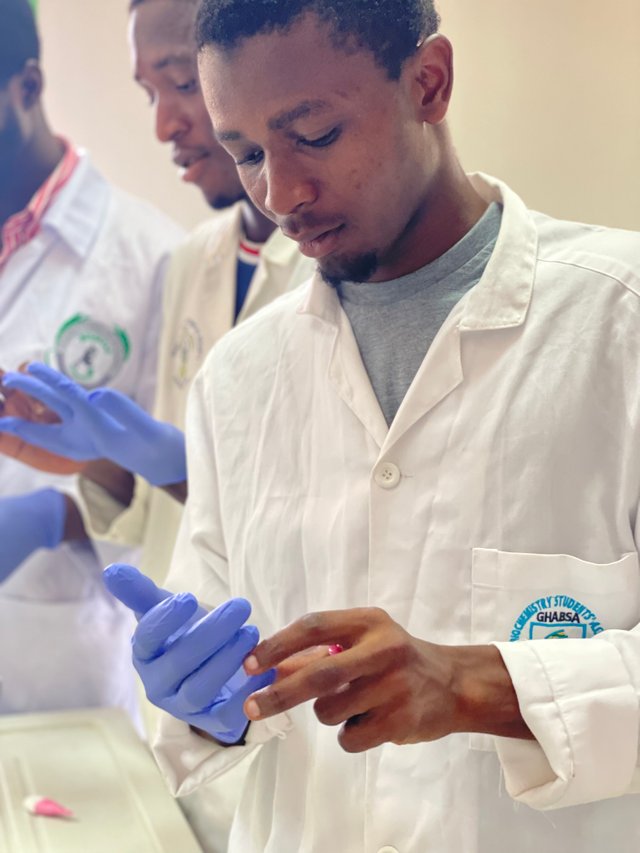 Wearing our hand gloves
.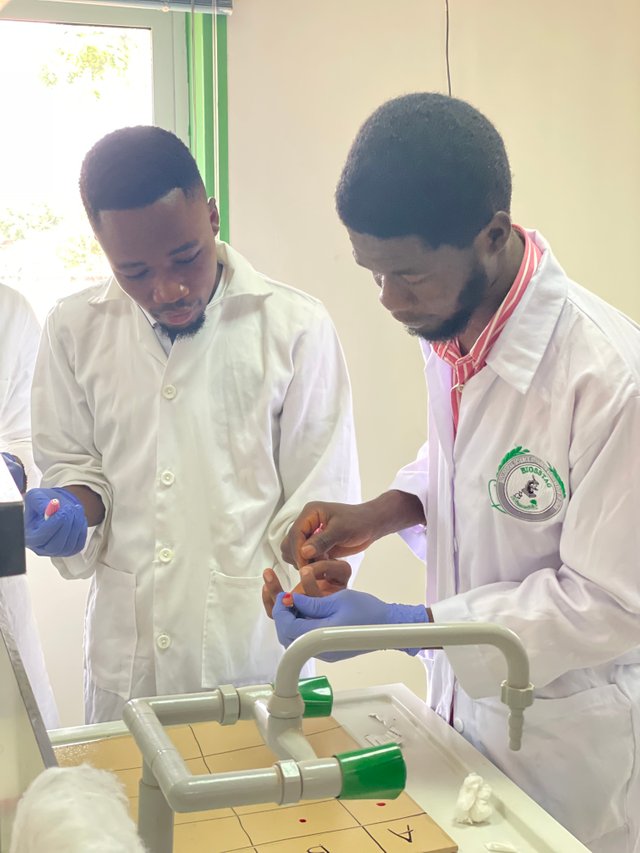 A colleague student pricking another
Make 3 blood samples on the tile by making 3 different drops. Immediately put pressure at the pricked finger and cover it with a cotton to stop blood flow. You can label the samples A, Band D.
Quickly, and without allowing the blood to dry, add drops of the antisera. Add drops of Anti - A serum to blood sample A, add Anti - B serum to blood sample B and Anti - D serum to blood sample D. The anti A, B and D sera are the monoclonal antibodies.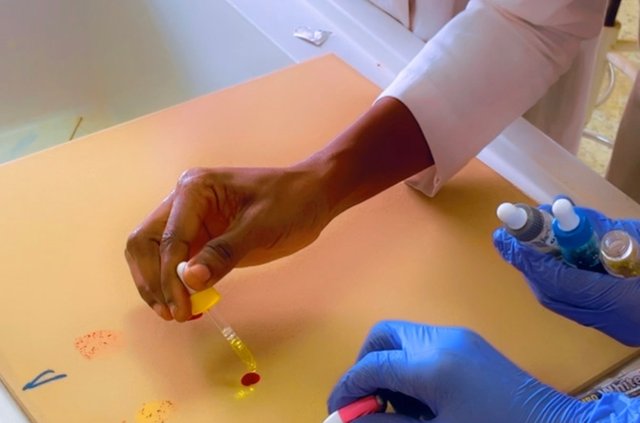 Adding anti B serum to sample B
.
Mix the samples and the antisera with different applicator sticks and swirl the tile gently.
Their reactions with the blood help us observe the blood clumping.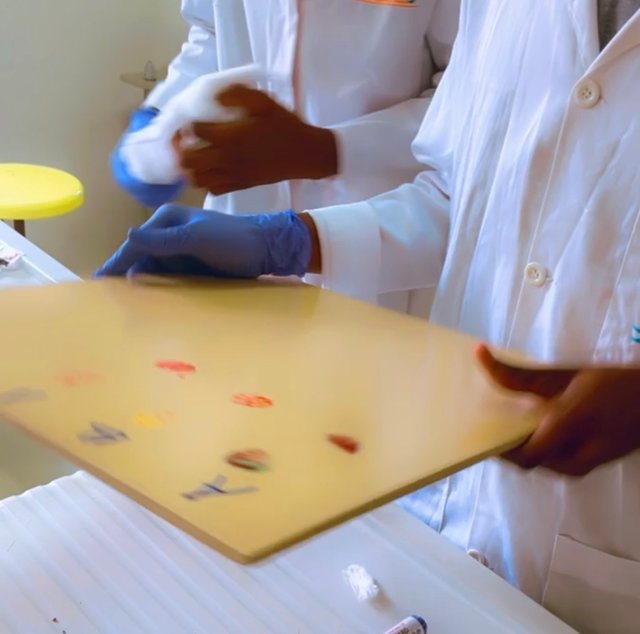 Swirling the tile
The next thing is to observe the samples and look out for blood agglutination or clumping. If there's agglutination or clumping in blood sample A, it means A possesses antigen A and naturally occuring anti B antibody. This makes you blood type A.
If there's clumping in sample B, it means B possesses antigen B and naturally occuring anti A antibody. You belong to type B.
However, if there's clumping in both A and B, there's both antigen A and B but no naturally occurring antibodies. This means you belong to type AB.
It there's no clumping in both A and B, it means you do not have antigens but possess naturally occuring antibodies. You belong to blood type O.
To find out if you're blood type positive or negative, we used the blood sample D containing anti - D serum. If blood clumps in D, you're positive and vice versa. This is done to test if you have the Rh, Rhesus factor. If you're positive you have the Rhesus factor gene and vice versa.

Let's study the picture below. The image is from a practical session my class had this week.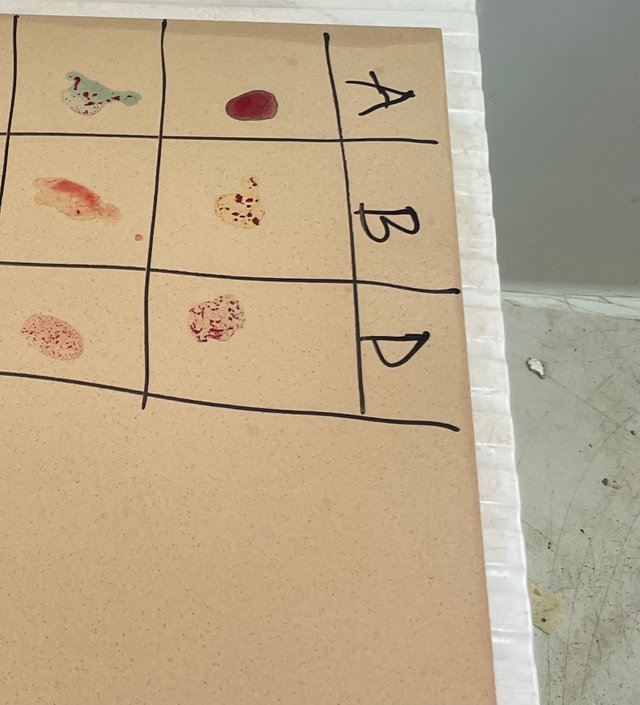 We see that under columns A, B and D, there are blood samples. They are blood samples of 2 different students. The one on top belongs to student A and the second belongs to student B.
We see that the blood samples were mixed with the antserum and agglutination has already occurred. In the samples on top, there's agglutination in both B and D blood samples. This means that student A is B+.
In the samples at the bottom, agglutination occured in A and D which means student B is A+.
And just like that, this is how easy it is to identify blood groups if you have the required materials and reagents.
I hope this is educative and informative.
Thank you.