Greetings to all and sundry, I am here again to share with you all today's health diary game. This is the first health diary game that I would be posting and I hope this would motivate and educate members on how to write your health diary game in the community.
It was an interesting day for me today and I hope that you all would enjoy and like my healthy dairy game.
---
Morning Activities
---
Today I got up early in the morning and performed my dawn prayers as usual after which I then recited some verses of the Quran (Holy Book of Muslims). I took a nap after or about thirty minutes and after that, I came out to sit under the morning sunlight so as to trigger my body in the production of vitamin D.
---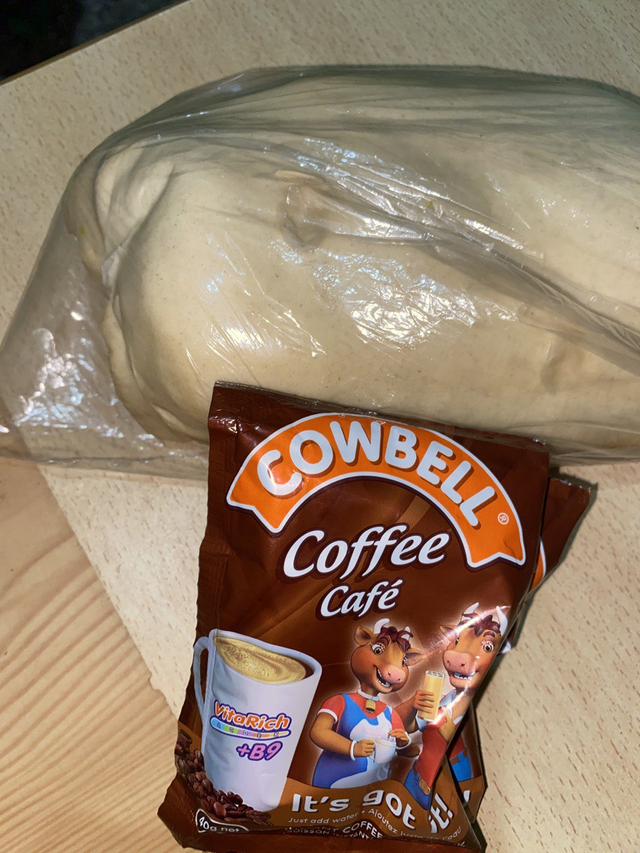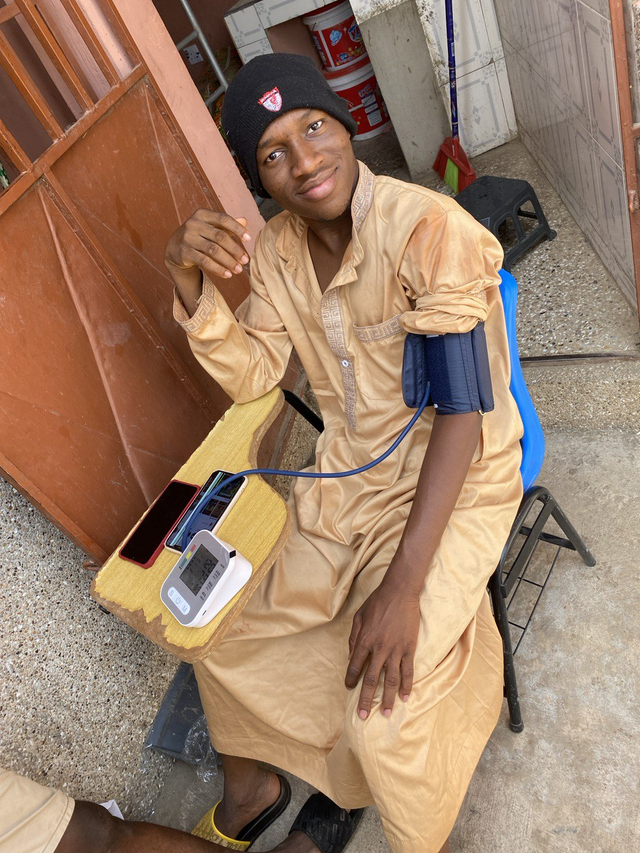 ---
I sat under the Sun for about fifteen minutes after which I then bought bread and cowbell coffee to take as my breakfast. After taking my breakfast, a brother who is found to be a Doctor in our hostel requested everyone to come and have a check on our Blood Pressure (BP).
---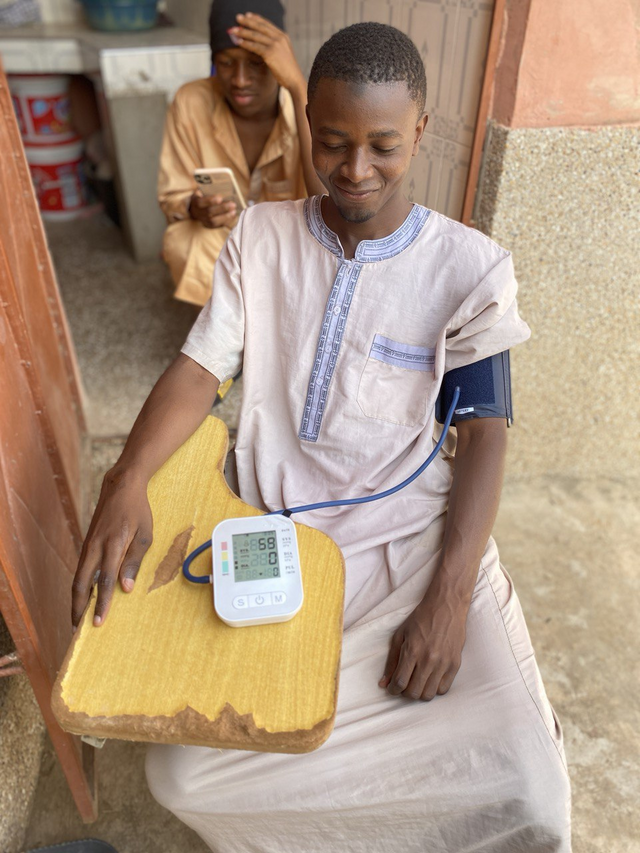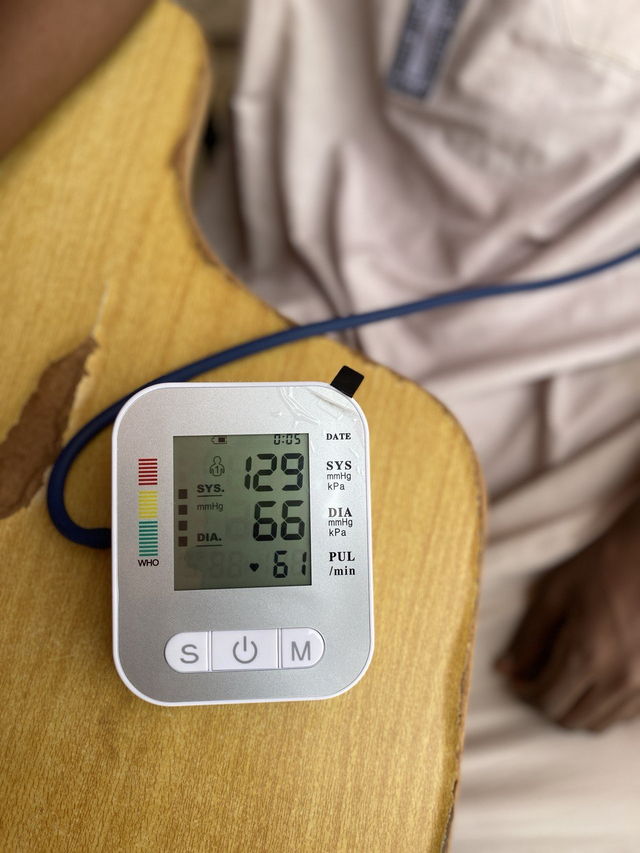 ---
Without much hesitation, I quickly rushed out and came to check mine as well. We were five people that came out to check our BP level. I was the third person to check mine and my results were normal because I had 129 mmHG SYS, 66 mmHg DIA and 61 PUL/min. From the Doctor, he said that my result is a normal BP level.
---
Afternoon Activities
---
We planned to go to the swimming pool today to swim and have fun after a long stressing vacation where our lecturers are refusing to come back and teach but have now agreed to teach. We performed the afternoon prayers and immediately after that, we started to prepare for the pool.
We called a yellow-yellow (tricycle) driver to come and pick us up and in about 10 to 15 minutes' time, he arrived at our hostel. We then agreed on the price he was going to charge us to the place which was 12 GH cedis (5.3 STEEM).
---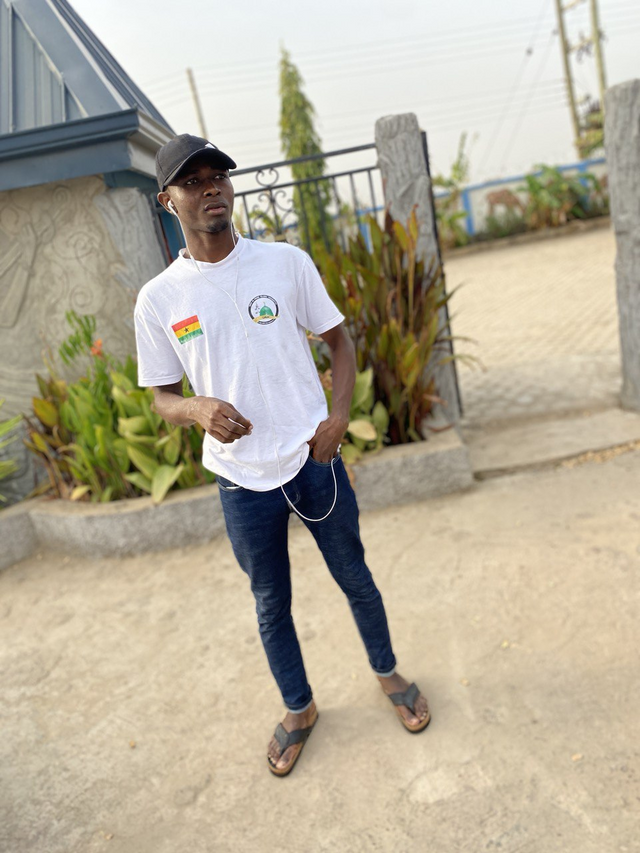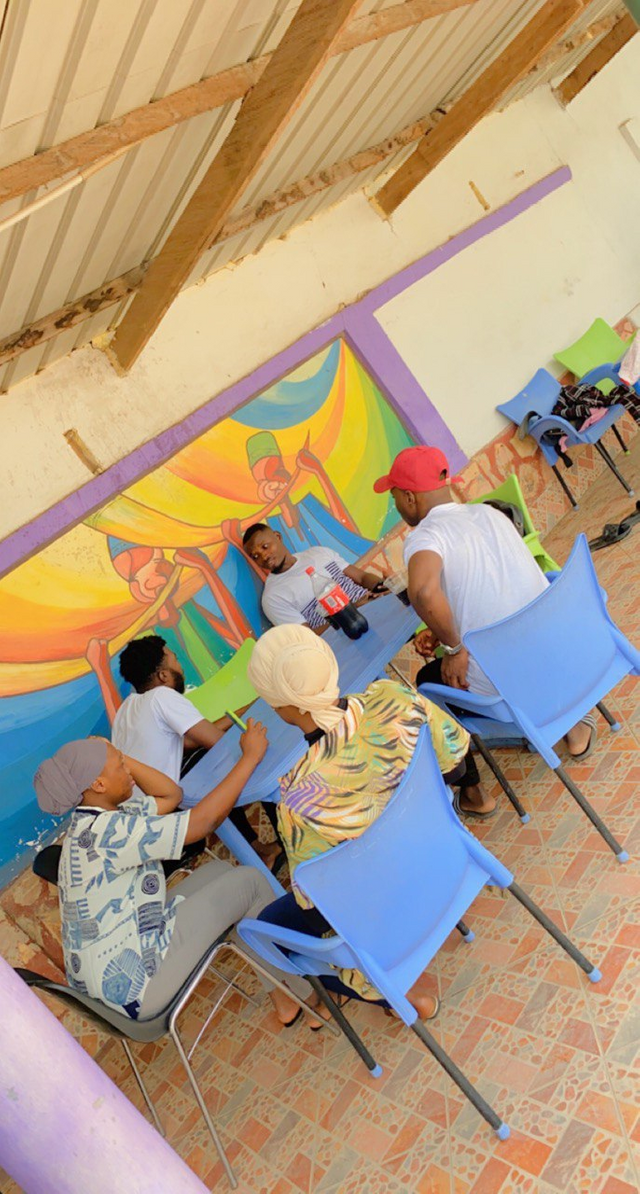 We then took off around 1:30 pm and in about 30 minutes' time, we arrived at the poolside. We paid for the swimming which was 10 Gh cedis (4.4 STEEM). After making our payment we then swam for about an hour and then came out to have some refreshment. We bought drinks and sausage just as our refreshment at the poolside. After taking the refreshments we then entered into the pool again to continue with the swimming. When the time was 4 pm we were notified to come out and dress up and prepare back home.
I called the driver that brought us and in about 15 minutes he came and entered the tricycle back to the hostel. We arrived at the hostel around 4: 30 pm and we rested till the evening.
---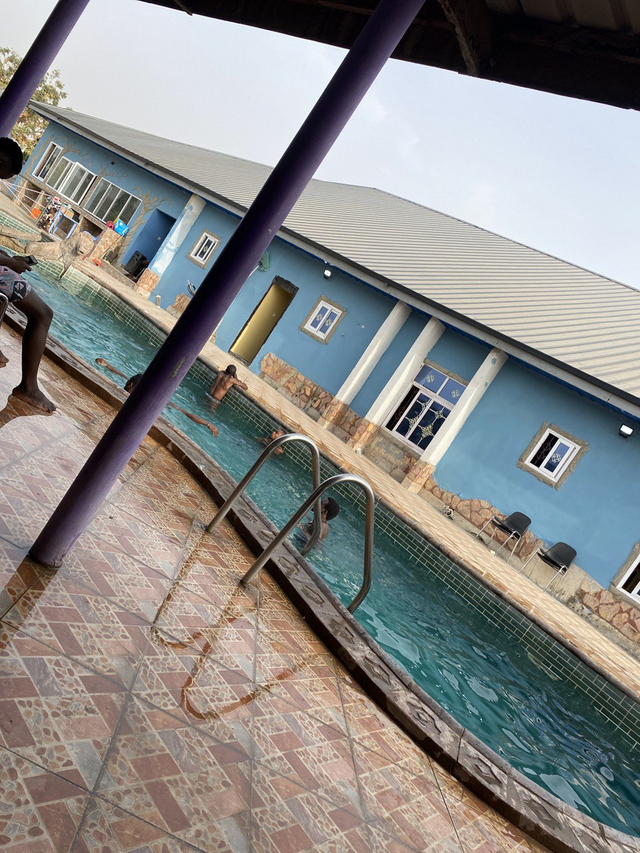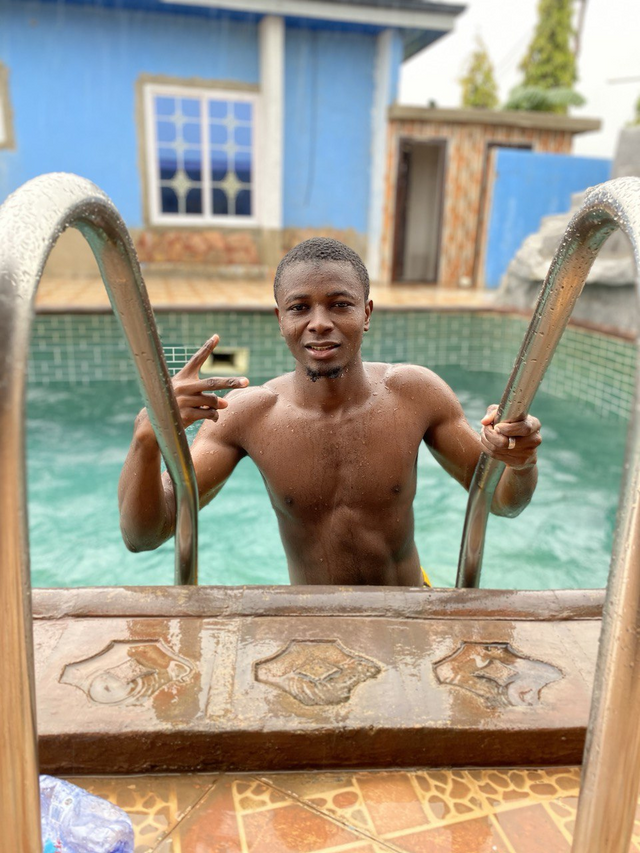 ---
Evening Activities
---
After taking some rest and also performing our evening prayers, we ordered jollof rice and in about 20 minutes' time, the food was in and I immediately ate mine because I was hungry. After eating I took my laptop and opened steemit to write this post before sleeping and having my rest.
Although I was stressed up, I watched a movie titled blindspot season 1 episode 4 before sleeping and having my rest.
I then rested for the day and that is all for my health diary game today. I really hope that you enjoyed it and liked it. These are the activities that I performed today to keep myself healthy and strong. I wish to know and learn from members here on the platform about your daily activities that also keeps you healthy within the day.
Thank you all for watching and passing by my post.
My regards; @abu78.