On 19 March 2022 the crypto-analysts at BitcoinTAF present "The Day of Bulls" sponsored by the "Day Trade Masters".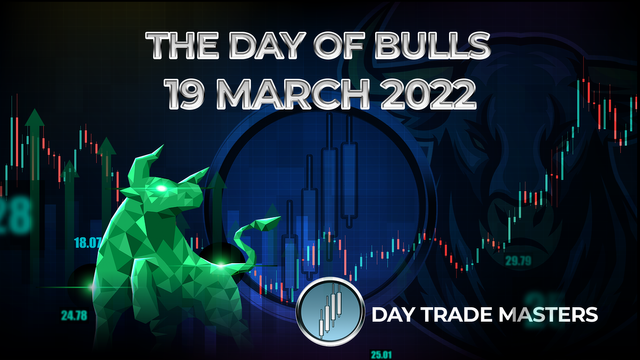 #"The Day Of Bulls" Webinar
Date: 19 March 2022
Time: 1200 (Noon) UTC
Register for the free ZOOM webinar: https://us02web.zoom.us/meeting/register/tZUsduioqzItHtx_QZJd95FA0mX9xwvwoJLK
Day Trade Masters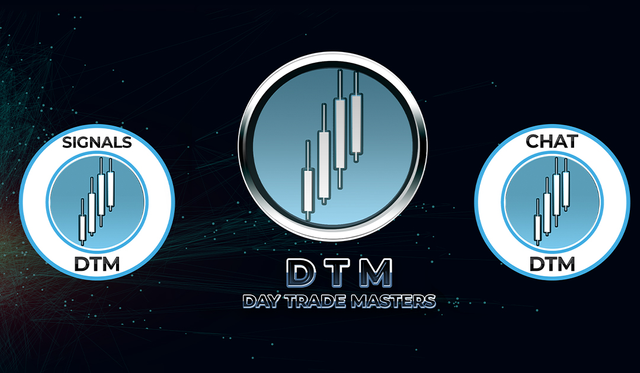 Day Trade Masters (#DTM) is part of Bitcoin Trend and Forecast (#BitcoinTAF). Signing up to BitcoinTAF is free!
Products
Signup today at BitcoinTAF to browse the free and subscription products.
Free Blogs and Videos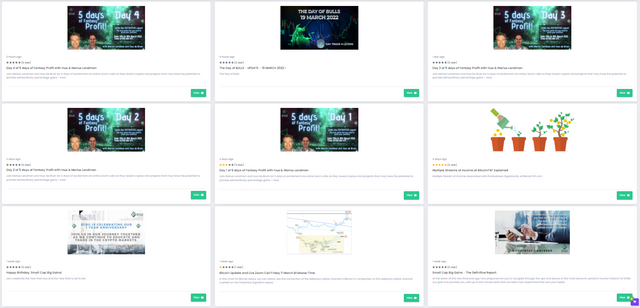 On BitcoinTAF there are over 150 blogs and videos full of insights and education about the cryptocurrency markets and product offerings.
Day Trade Signals
Accelerate your portfolio growth with Day Trade Masters.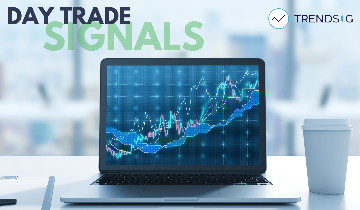 Profit Time Frame: 2 to 12 Days
With a subscription to Day Trade Signals you receive:
Consistently profitable trade setups and interim updates through an easy-to-use notification Telegram Channel.
Detailed trade setups are sent directly to your smart device (iphone, Tablet, Android Phone) ensuring you have ample time to take action on the most lucrative opportunities available at your fingertips.
Trade setups including Entry Points, Take Profit Points, Stop-Loss Levels, and everything you need to generate consistent profits without headaches.
Bonus you are included in a Telegram Chat Channel with like minded Day Traders where you can chat, interact, learn from others.
What can you expect from your Day Trade Signals subscription:
Live and interactive market updates
2 to 5+ trade setups per week, depending on favorable market conditions
Exclusive Telegram chat channel for relevant questions and sharing value
Team support with the Telegram Chat Channel
Monthly summarized report of wins/losses and profits
Salsa Signals
For all traders looking for short term signals.
Profit Time Frame: 2 to 48 Hours
The Salsa Signals team applies a combination of top-notch Technical and Fundamental Analysis to provide short term opportunities with there is a positive movement and momentum in the market. Trades are called with a validity between 2 to 48 hours. Setups include estimated entry, exit and stop-loss positions. Enter and exit each trade at your own discretion with the range +/- 1.5% to either side of suggested trades.
The Ultimate Day Trade Training Course
For beginner, intermediate, and experienced traders.
This self-paced comprehensive trading course teaches you the skills to grow your cryptocurrency portfolio with confidence. This course focuses on thorough basics, technical analysis, the most important indicators, and exchanges. The course also covers the best risk management as well as trading psychology, developing strategies, and much more. No more need to stress and waste time about what works and what does not work.
Included in the Ultimate Day Trade Training Course:
Each chapter of the course will be accompanied with a training workbook/downloads for training and study interaction
LIFE TIME ACCESS to THE DETONATOR - thus Ultimate Day & Long Term Indicator
Your Opportunity to Enhance Your Crypto Profits Awaits at BitcoinTAF