Dear friends, reviewing the TOP3 posts of today, Monday..., I found a challenge that invites to publish about elements of vegetable origin. I congratulate @lenasveganliving for this spectacular window that offers us to reach our communities in such a pleasant way. It immediately caught my attention and here I am presenting my participation.

GUANABANA (Annona muricata)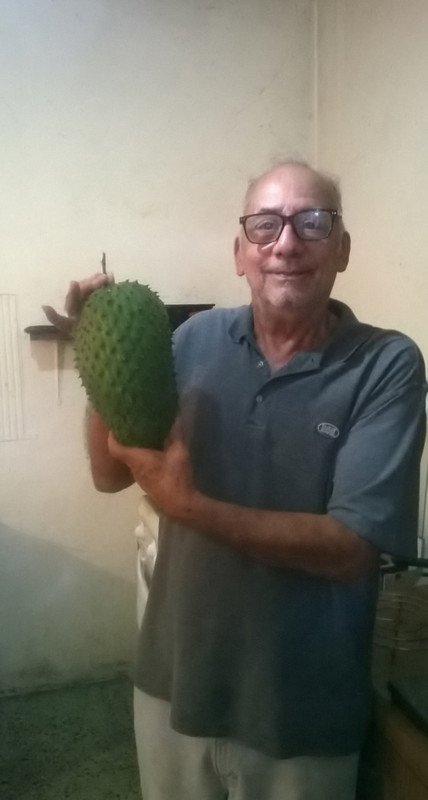 Oiza and the soursop fruit produced in his garden
The Guanabana is a tropical fruit, it is attributed its origin in the South American Peru. Is a fruit rich in minerals and also in vitamins, especially Vitamin C - A - B. Guanabana is attributed with medicinal powers and is considered excellent against cancer!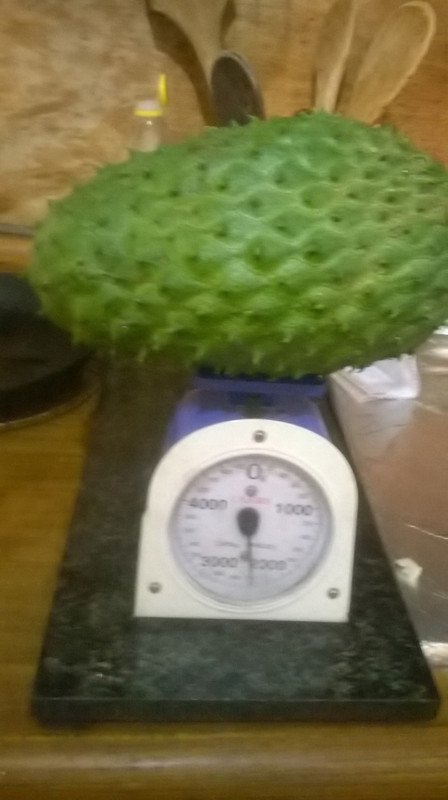 This exemplary weight almost 2.500 grams, a good fruit full of flavor and benefits for our health.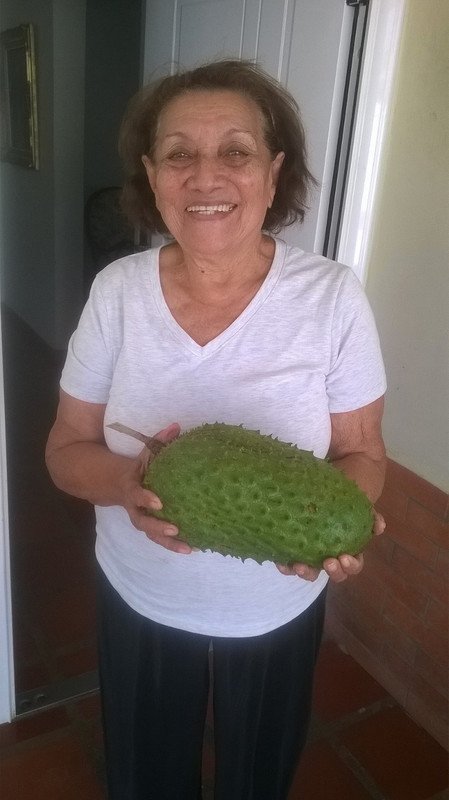 I gave it to my Aunt Ana to prepare ice cream and candy, I particularly love how she makes them!.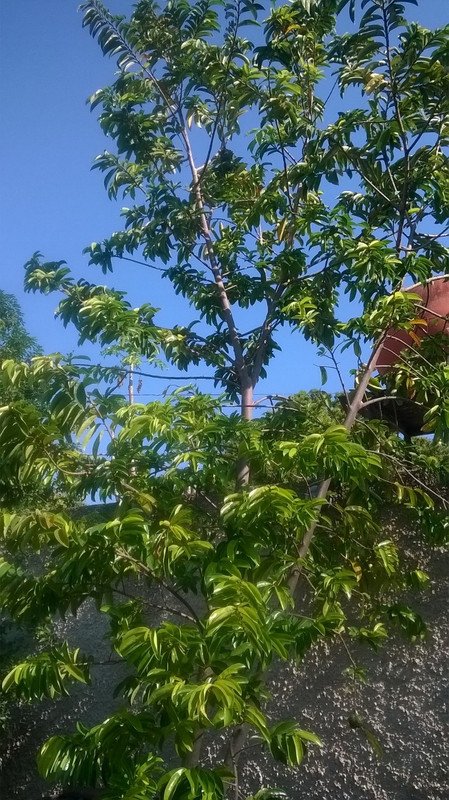 Here I show you the plant that gave birth to such a beautiful specimen and that also gives us its leaves to prepare drinks that help us fall asleep!
I'm sorry it's not ripe enough to show its inner whiteness!
Original photographic and written support from @oizaguirres