Österreich hat gestern drastische Maßnahmen zur Eindämmung und Verlangsamung der Ausbreitung des Coronavirus verhängt.
Italiener können nicht mehr so einfach nach Österreich, müssen in eine zweiwöchige Quarantäne, Durchzugs- und Güterverkehr bleiben aufrecht.
Alle Universitäten werden geschlossen und stellen in der Zeit auf E-Learning um. Nur noch eine Frage der Zeit bis auch alle Schulen in Österreich geschlossen werden.
Outdoor-Veranstaltungen mit mehr als 500 Personen und Indoor-Veranstaltung mit mehr als 100 Personen werden verboten.
Die Maßnahmen zielen darauf ab, die exponentielle Verbreitung des Virus zu verlangsamen, damit das Gesundheitssystem nicht überlastet wird und keine Zustände wie in Wuhan bei uns eintreten.
Wer das österreichische Gesundheitssystem kennt, weiß wie chronisch überlastet dieses ist und nur eine geringe Anzahl an weiteren Patienten würde alles zusammenbrechen lassen. Daher sind die harten Maßnahmen gerechtfertigt, um das Gesundheitssystem zu entlasten. Anders als China können wir nicht innerhalb von 2 Wochen neue Spitäler errichten.
Was denkt ihr zu den Maßnahmen? Was wird die nächsten Tage noch auf uns zu kommen? Wie sieht die Situation in Deutschland aus?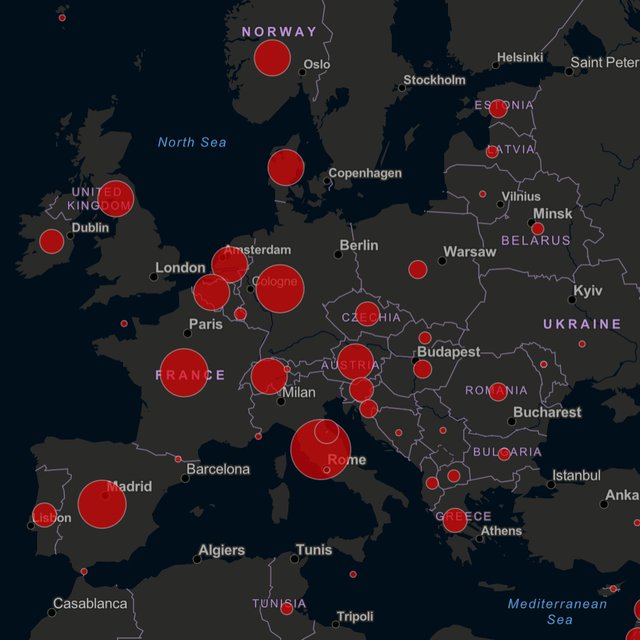 COVID-19 Map: https://gisanddata.maps.arcgis.com/apps/opsdashboard/index.html#/bda7594740fd40299423467b48e9ecf6
English
Yesterday Austria imposed drastic measures to contain and slow down the spread of coronavirus.
Italians can no longer enter Austria so easily, must remain in a two-week quarantine, transit and freight traffic not affected and still open.
All universities are closed and will switch to e-learning during this period. It is only a matter of time until all schools in Austria will be closed as well.
Outdoor events with more than 500 people and indoor events with more than 100 people are prohibited.
The measures are aimed at slowing down the exponential spread of the virus, so that the health system is not overloaded and conditions like in Wuhan do not occur in Austria.
Those who know the Austrian health system know how chronically overburdened it is and only a small number of additional patients would cause everything to collapse. That is why the tough measures are justified in my opinion in order to relieve the burden on the health system. Unlike China, we cannot build new hospitals within 2 weeks.
What do you think about the measures? What will the next few days bring? How is the situation in Germany?
Live your Secrets and Steem Prosper 🔥
xx Viki @vikisecrets