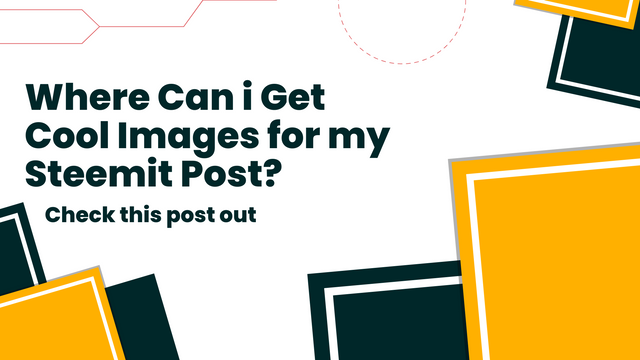 Hello friends and welcome to my blog today, in this post I will highlight a very important part of our post-making process on steemit.
Image/Pictures are very important in our posts because they add beauty and serve as a visual aid when people read our posts. People tend to understand and enjoy our posts better when were have illustrative images supporting the message and ideas you aim to pass through.
However, finding the correct images to use for your posts may be quite stressful since there are millions of images out there on the internet, and finding the perfect and suitable image can be a challenge but it isn't if you know how and where to get the correct images.
This post is designed to guide newbies and old steemains to understand what images are suitable for posts on steemit and here they can fetch them.

Which Type of Images Can I use On My Steemit Posts
Just like every other content-oriented platform out there, publishers must always obey copyright laws protecting the intellectual property of other people. Just like you simply can't copy other people's work like a story, research work, or other forms of organized work, the same applies to images.
You cant simply use other people's images or pictures without sourcing or purchasing them from the owner or the company. Downloading an image that is not yours and using them in your posts is an act of plagiarism. So you must be careful to use only Free-to-use images. Not licensed images or stock images.
Image dimension is also a very important variable to consider, images you wish to use on steemit must be landscape images and not vertical images. The ideal size for your image should be 800 * 450, this is just an ideal size for an image that should be used in your posts.

Where Can I Fetch Images For My Steemit Posts
Finding the right and suitable image that matches your content types can be very exhausting especially when you are searching for these images on google, you will have to consider the image dimension and appeal to your content.
In the past, i literally spend hours scanning for images that I will use for my posts, and most times I need up using stock images or copyright-bound images.
However, I was able to break through and I have found a plausible way to put my post graphics together with desired results and I am going to share with you how.
Before we get to that, let's quickly talk about how to fetch copyright-free images(free-to-use images) from google.
Scanning Images on Google
Okay, so most people will likely run directly to google for their images and other visual aids they may need. Most times, they end up with copyright images like stock images, Getty Images, and other copyright-bound images.
So if you wish to fetch images from google you must first verify if they are free-to-use images or copyright images and this is how you do it.....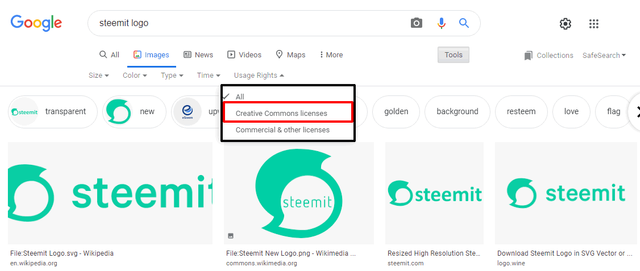 Enter your keywords on your browser

Head to images and do the following

Click on tools that open a drop-down, and click on Usage Rights.

You have two options which are explained below
Creative Commons licenses: These images are usually free to use, but require credit. They may also have limitations on how, or in what context, you can use them. For example, an image's license might state that you can't modify it or use it for commercial purposes.

Commercial or other licenses: These images have non-creative Commons licenses and can be from either free sites or commercial sites that require payment.
Following the above explanation, it's evident that Creative Commons licenses are free to use images but a source must be included below the image to give credits to the image owner or source.
Other Top Free Image Websites
Pixabay provides you with over 2,3 million free images of animals like cats, dogs, also followers, and other illustrative images.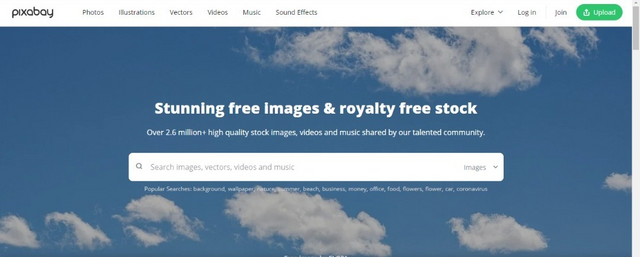 pexels has one of the best free stock images and videos shared by professional and talented artists. Theme images include earth, business, climate, change, calamity lightning, explosion, and more.

Stockvault is a great tool if you are looking for free stock images, This site also has a good search engine and is well-organized for browsing by category.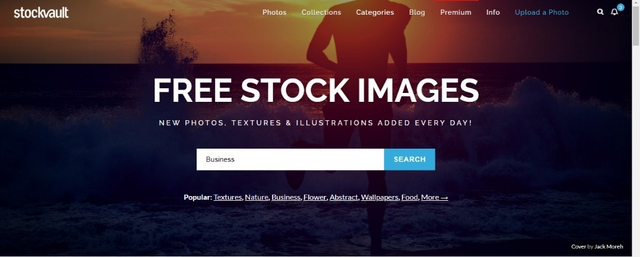 Canva is an extraordinary design tool. You can literally design anything using Canva. This is my personal favorite and one of the best in the world, you can design anything from scratch here on canva, and you also have access to millions of free resources which you can edit and apply to your posts.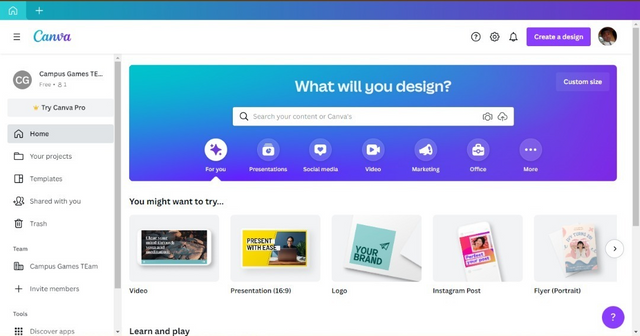 You can start designing using canva by watching the following videos below, these videos are very easy to understand and very straightforward.
First

Closing Remarks
Campus Connect as a community frowns on plagiarism, we want our members to focus on images that are clean and free to use.
We will not hesitate to mute and downvoted plagiarized content, our attention was drawn to one by @steemcurator01, and we have taken disciplinary measures according to our plagiarism rule.
We will not let up in ensuring that every post made in Campus Connect is of high quality and free of image and word plagiarism.


Subscribe and Join CampusConnect
Whatsapp
CampusConnect Telegram
CampusConnect Discord