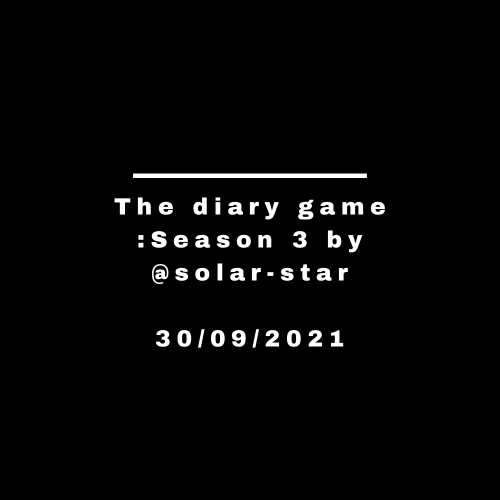 Dear diary ❤️
Hello diary it's me again I'm back again, I have been busy this few days preparing for almamater ,so today I took a day off to braid my hair ,another painful day 🥲,I left early to my cousin place to make my hair @suzzy18 ,she is married with two kids already,and the baby I'm carrying is her child.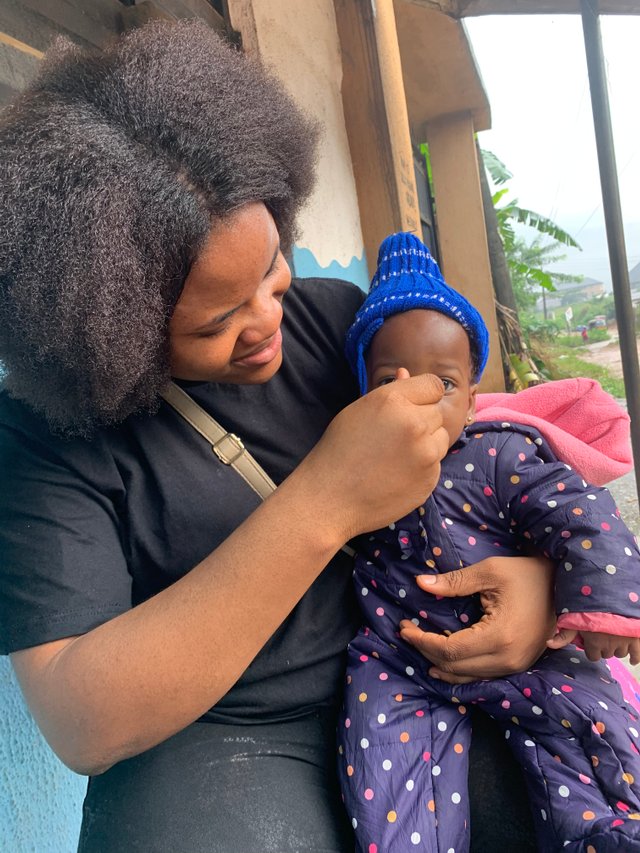 I came in the morning,she wanted to feed her baby so I helped her to feed her baby while she was helping to fix my attachment So soon as they braiding my hair and it was really painful so I thought her some terms and conditions on steemit as she learns and was happy.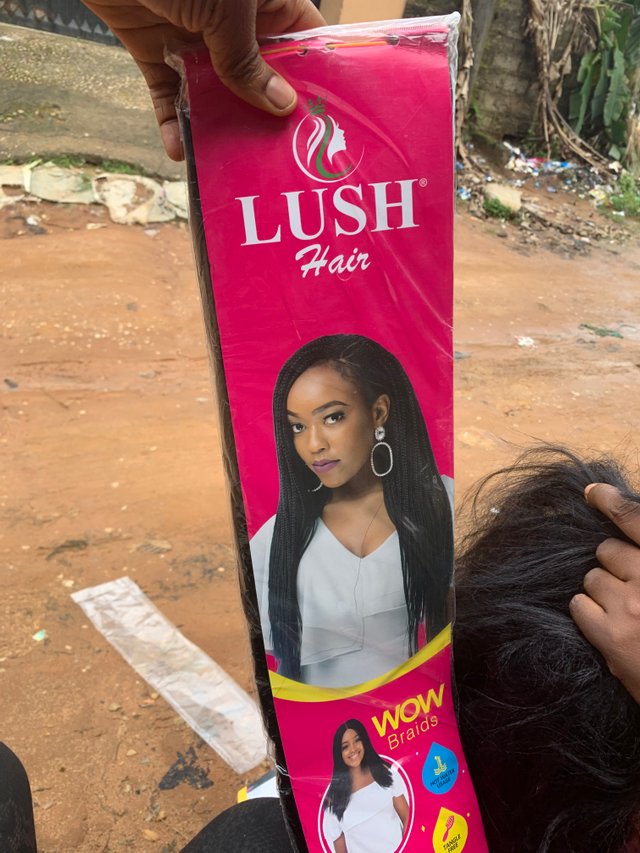 Lush attachment for my hair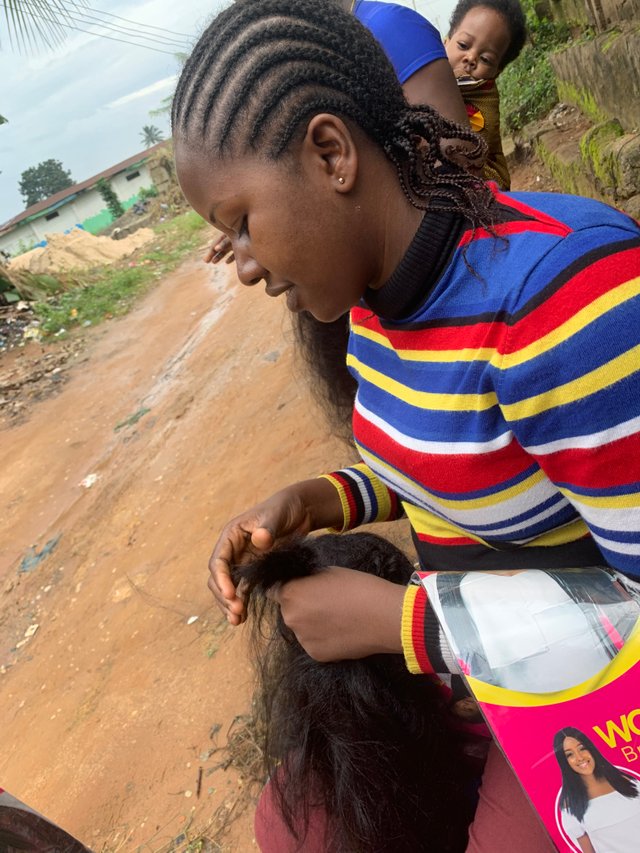 @suzzy18 getting my attachment ready for my hair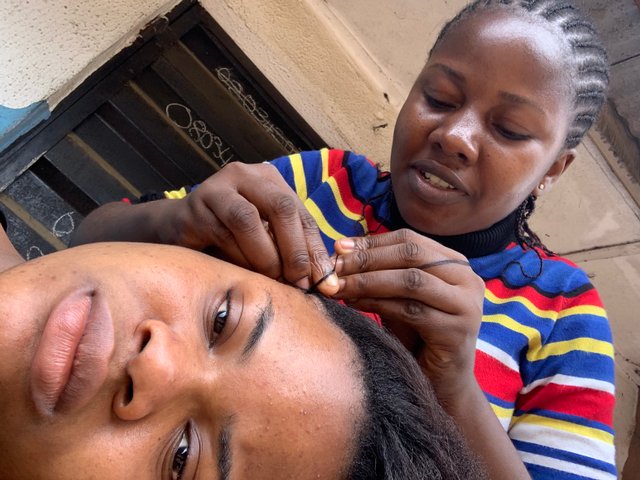 Boom they journey has began,making hair is very painful especially ghana weaving,but I manage to sit and make it ,it was paining me ,at a poi even wanted to cry 😂,one woman that passed stopped by to tell me that BEAUTY IS PAIN so that I should endure it .
Because of my thigh hair and skull ,my hair usually take the whole day for me to make it ,hmmm I'm tired already I still manage to smile ,soon she was done with the hair and they now have to join the hair together so that it can get the desired length I want.
Omo it was not easy but at least the root is done which makes the bending neck and all that much easier ,I started eating groundnut ,let me use it and hold body jhoor it's not easy 🥲.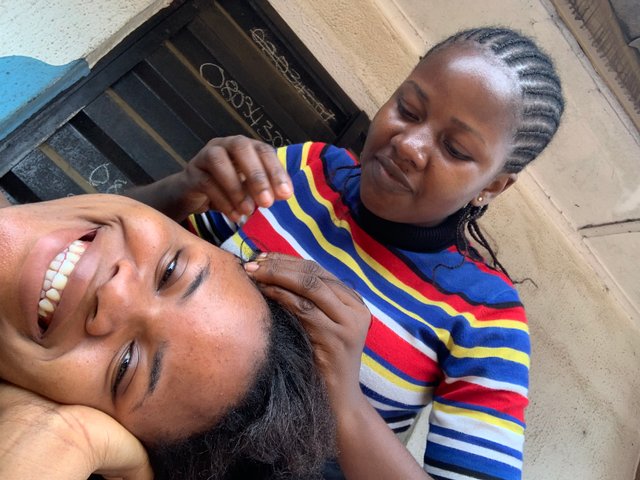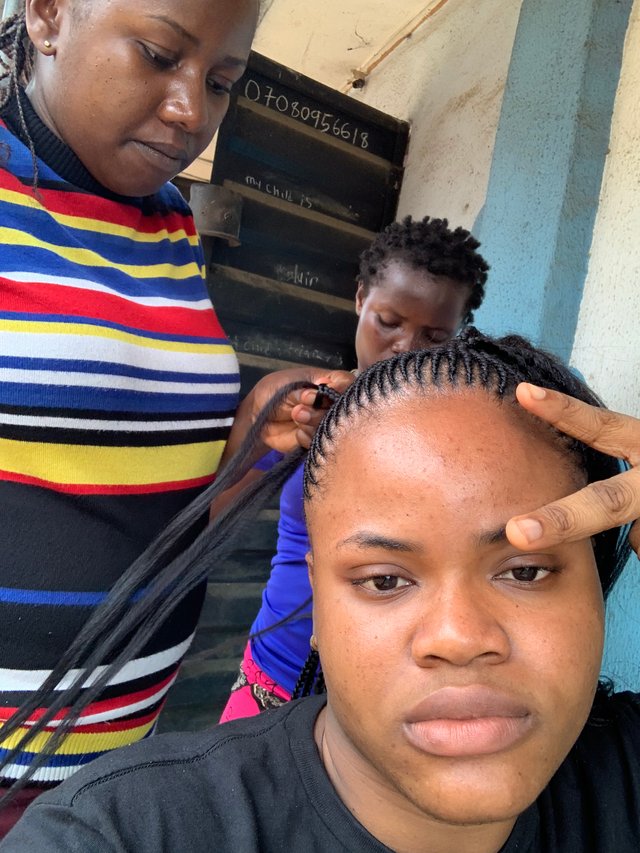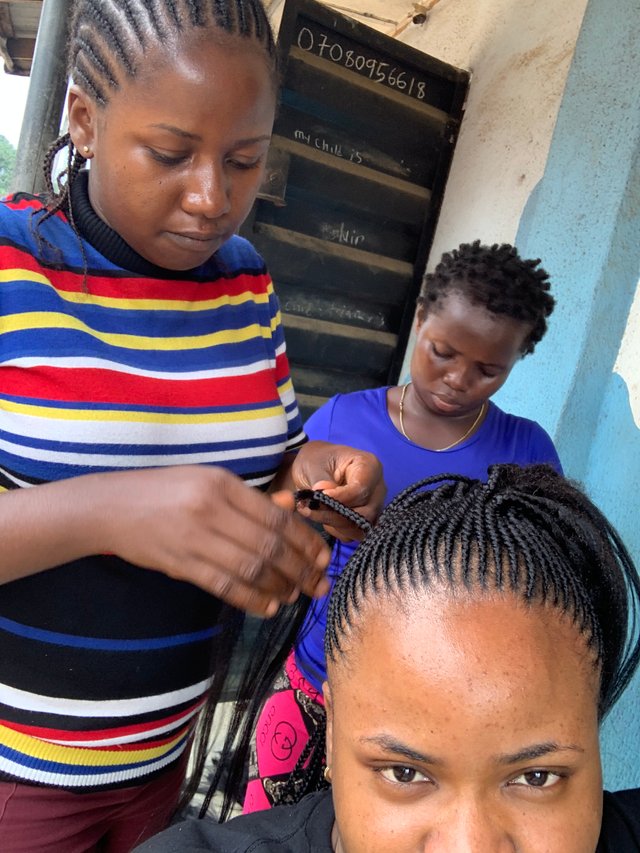 @suzzy18 and her worker completing the desired length of the hair ,I was a little bit relief 😮‍💨,o God ,they rushed and asap the completed the braiding and it's now time for trimming it ,,she use towel on her back and started trimming it I couldn't snap it so she won't mistakenly cut the hair,I maintained some minutes of silence and yes it was over ..
We are heading to another disturbing part for me ***THE HOT WATER SESSION ***Hot water session is a very difficult session for me, I always have to summon courage for it ,so we began and she did it ,I shouted due to the pain but I can't help it ,the vapor from the hot water helps it to relieve the pains tho.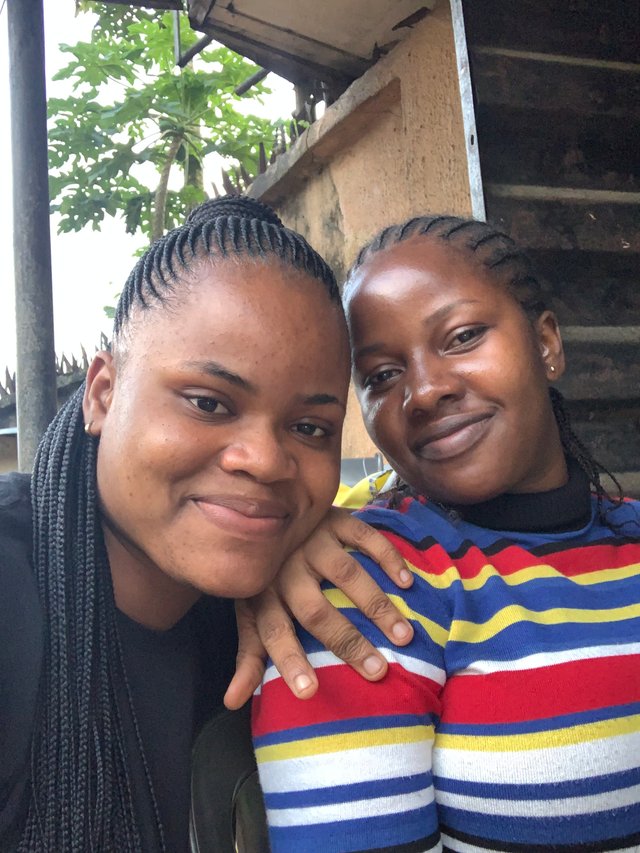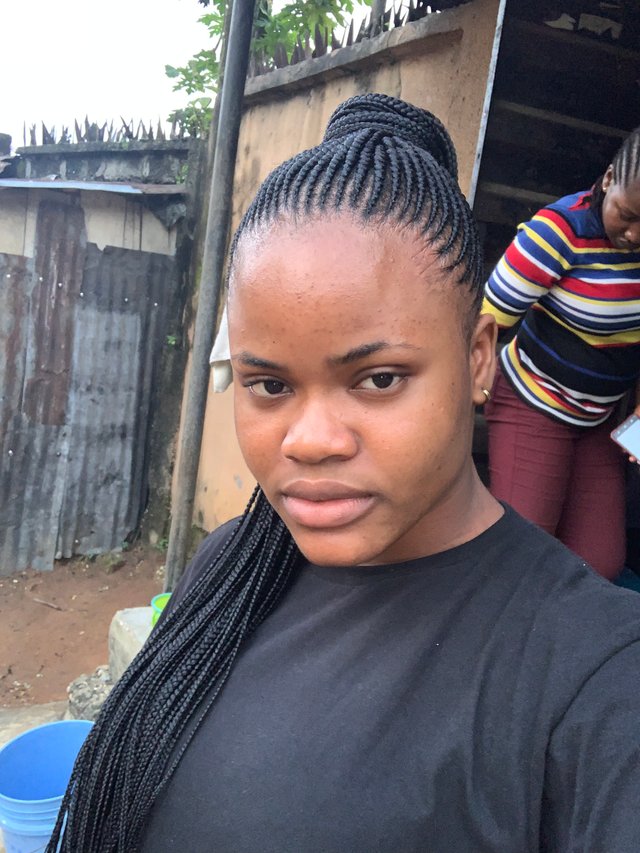 Boom the hair was done ,all thanks to @suzzy18 ,I paid her and took some pictures together with her and yes that's how I spent my day ,I'm still in pains tho but we moveeee😮‍💨
All pictures are mine and written by @solar-star