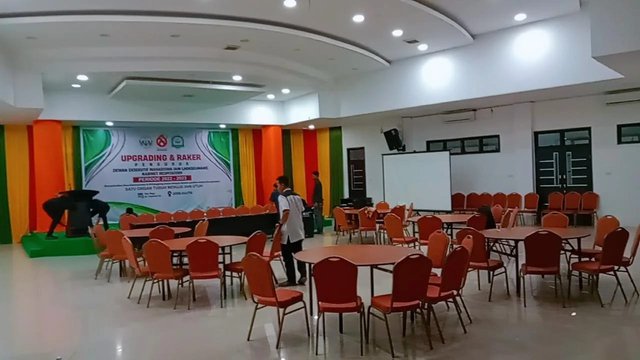 Hello all friends, at Campusconnect Community,
Good morning my friends, all of them a bright and fun morning and we hope that this morning we can do activities where these activities are in accordance with what we want and those of us who carry out these tasks are also more enthusiastic and can also be useful for ourselves.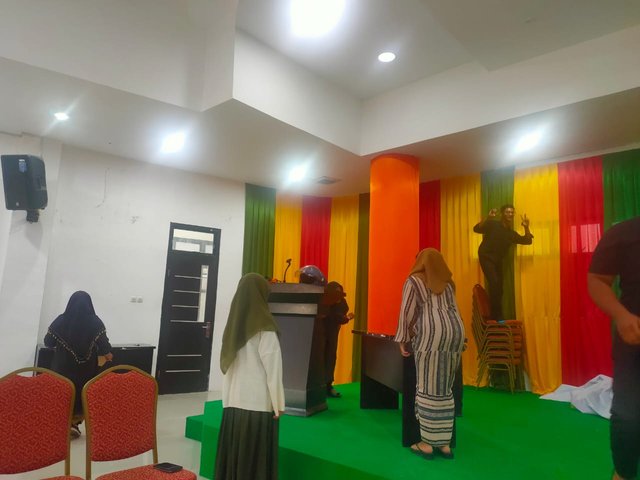 This morning I will make a post about upgrading and working meetings held in the FTK building, the faculty of tarbiyah and teacher training at IAIN Malikussaleh Lhokseumawe, so this is useful to know what the tasks of the campus organization are and we can also know what to do.
So This is the Campus Organization's first event in making its event and they also make Banners with Writing. "Upgrading and Working Meeting for the Management of the Student Executive Council (DEMA) IAIN Malikussaleh Lhokseumawe Respiratory Cabinet for the Period 2022-2023. Fostering a sense of togetherness and responsibility as a form of loyalty in the organization. ONE BODY ORGANS TOWARDS IAIN WHOLE. Saturday-Sunday, 10-11 September 2023, FTIK Hall Building".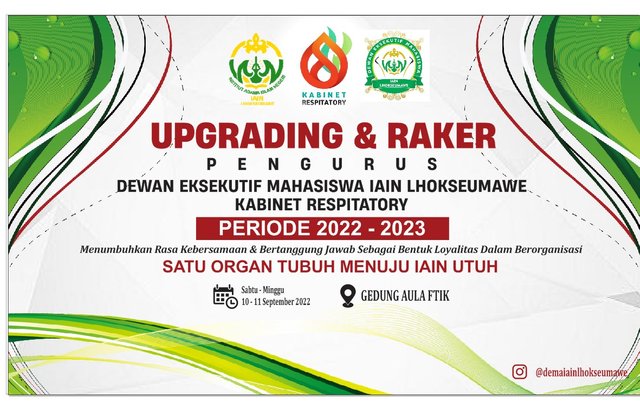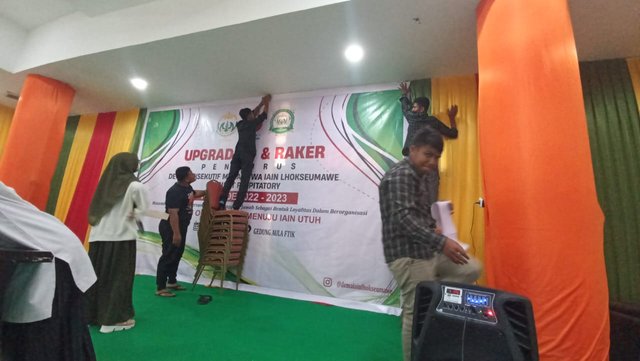 That's what they wrote on the banner that they made, this is also so that others know what has become their task in organizing.
This event also includes an official event where they are all required to know what their duties are, and the event must also be made to the maximum so that it can become an icon of their spirit in a presentation to explain their respective parts, and all members are required to be present.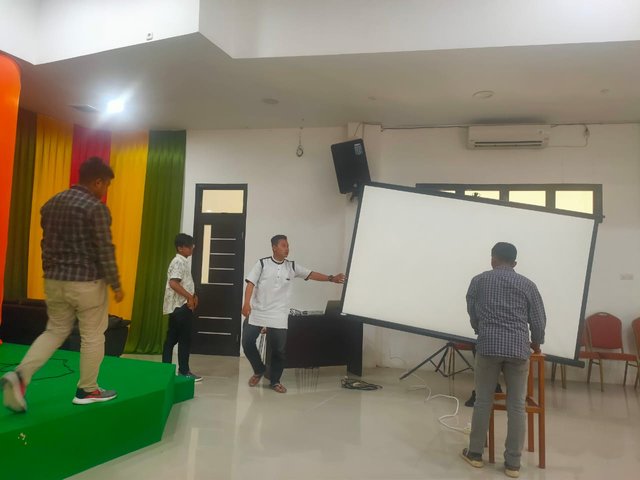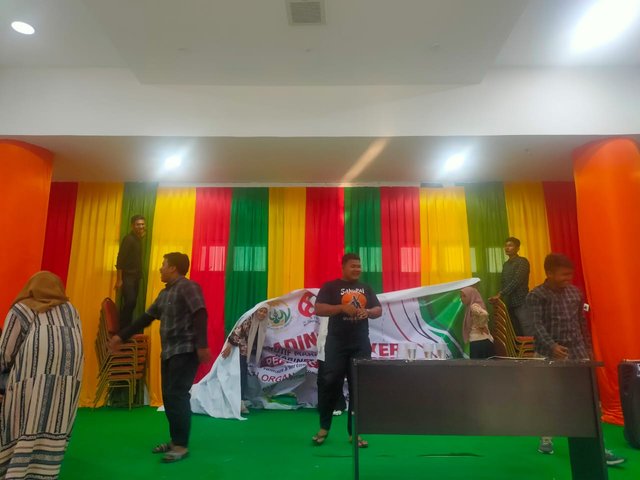 Yesterday they all prepared the event as much as possible, made what they wanted, then here are some pictures that they documented before the day of the event today, and they all have to participate in making this event a success with one another.
Hopefully the event will be smooth and also beneficial for all of them and we hope that what they are doing will be the best thing for the Campus and can be used as an extraordinary experience. Cheer up warriors, you still have a long way to go.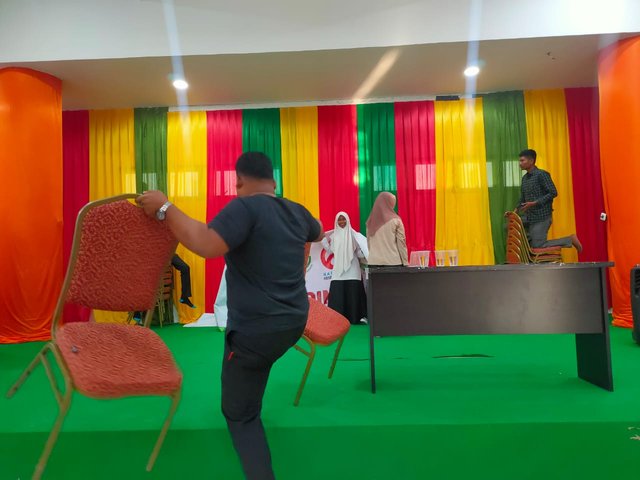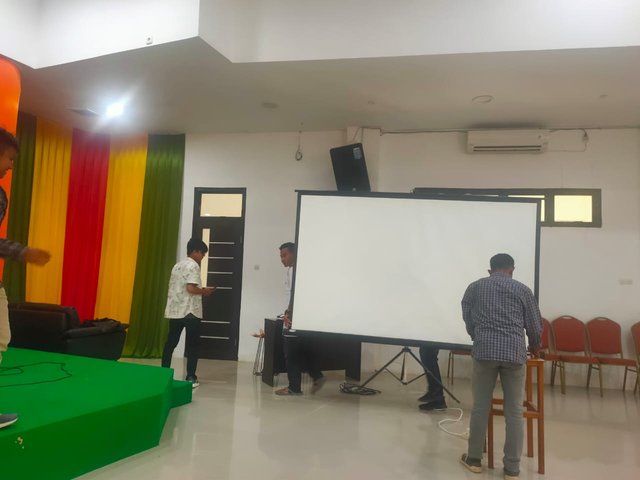 Thank you for visiting my post this time and also for providing support and reading my post this time.!

---
Writer : @gamcantoi23 | Dari : Lhokseumawe - Indonesia | About me