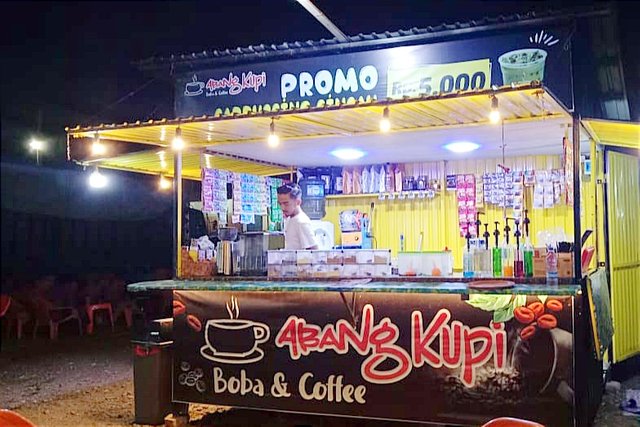 ABANG KUPI Boba and Coffee
https://what3words.com/cagar.tangkai.secepat
---
Hi steem entrepreneur friends wherever you are, I hope you are always healthy and always happy❤
Simpang Rangkaya is the biggest economic center in my area, Matang Munyeu. This is a commercial place, we can get anything here, household furniture, household needs, crockery, bread, satay padang, even vegetables, fish, meat, you can get everything here. There is no doubt that Simpang Rangkaya is a place of promising business opportunities because it is in a strategic place that connects many villages. Simpang Rangkaya is not as busy and modern as it is today, there are only a few small shops and street vendors.
But over time, with the support of the government and also the wider community, this place gradually became a small market and is now the center of a large market with magnificent and well-equipped shops. As usual, I never get tired of doing business promotions, I love to eat and I love food, you must know how that feels. The economic sector is very important on sector growth, community reciprocity, area, population level, even the types of goods offered (according to needs), and public trust.
The increasing number of unemployed will greatly affect the growth and development of a region. In the end, people would be better off spending time on unimportant things like gambling and stealing. Therefore, the city government has developed the Simpang Rangkaya Market to open up new opportunities and increase job opportunities for the surrounding community, such as this ABANG KUPI business. Located at Near Jl. Ag-02, Kec. Land Area, North Aceh District, Aceh 24372.
Abang Kupi only provides various types of drinks. There are many menus on offer;
LIST BOBA 10k-13k (3.22 steem-3.85 steem)
LIST SQUASH 8k (2.58 steem)
LIST COFFEE 10k-15k (3.22 steem-4.83 steem)
FRIPE LATTE 10k (3.22 steem)
OTHER LIST (drink sachets) 5k (1.61 steem)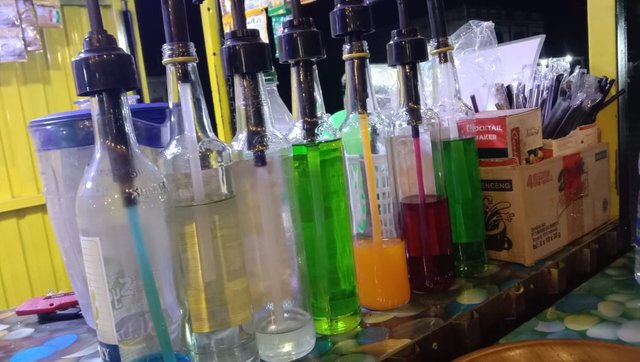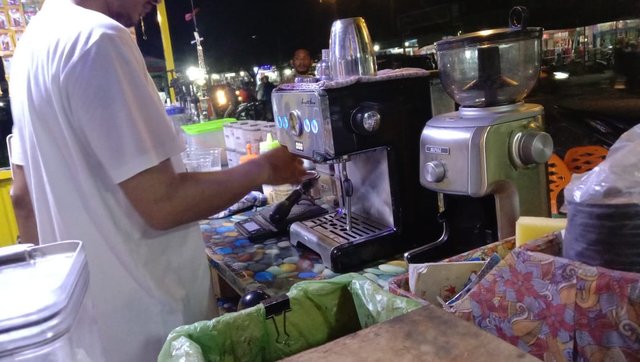 From the results of the list, we can see that the price of the drink is very cheap in the pocket and very affordable starting from 5k-15k (1.61 steem-4.83 steem) only. At that time, I came while there was a Cappuccino Cincau/jelly promo with a price of 5k (1.61) steem only, as you can see that the non-promo price is 10k (3.22 steem).
I ordered two Cincau/jelly Cappuccino at 10k (3,22) steem and my husband as usual ordered cold Sanger Espresso at 10k(3.22) steem/cup. So my total shopping is only 20k (6.45 steem).
Abang Kupi is a container business located on the side of the road close to the Blangjruen market entrance. Because the place is wide and the strategy is to offer various types of drinks, this is very much in demand by many people, not only teenagers and even parents who often come to buy drinks here.
I salute those who are passionate about making a living, never give up, and keep on updating so that every time we come there will be something new/new menu provided.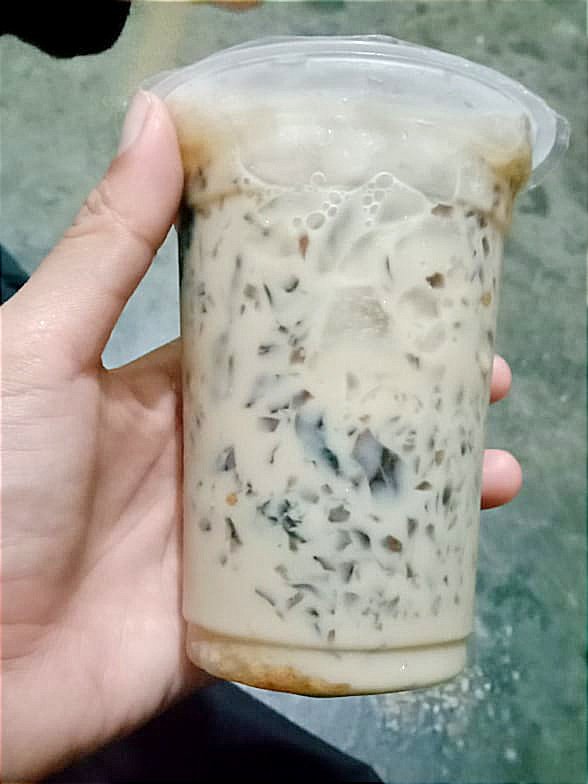 When I tried it during the trip, the kids really liked it, so did I, moreover the grass jelly is also very soft and not bitter, the coffee is also delicious so I will rate it with 5 stars (⭐⭐⭐⭐⭐). And for all steemit friends huhIf you are in the Syamtalira Aron area, I highly recommend this place as your next destination.
We can see the current price of steem in CoinMarketCap
---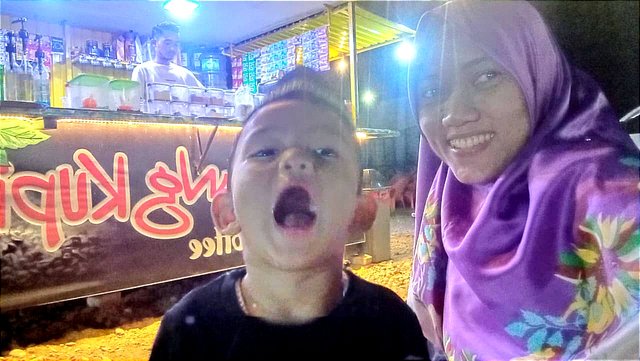 That's all for my writing this time, hopefully it will be useful and see you again, keep trying and trying and trying...
From your friends,
@liasteem
Thank you for the support to Mr. @harferri @tucsond @f2i5 @afrizalbinalka
Where there is a Will there is a Way




Greeting friends!