Greetings to all the members of this wonderful name @steementerprenuer, I hope everyone is doing good and also enjoying the beauty that comes with life.
My legal name is Icon Monday Bassey but my friends call me Ick. Ick was a nickname given to me by my pastor. I am a graphic designer by profession. I am an indigen of Mbiabam Ibiono, Uyo in Nigeria 🇳🇬.
Graphic design is unlimited in its possibilities. It's a career that allows me to be fluid, explore different solutions through typographic choices, layouts and colors.
My aim of joining this community is to share my articles about entrepreneurs and thier business, things that will help them in thier business, etc. And also verify myself in the community.
So let's talk about my Job (Graphic design):
Graphic design is the art of visual communication that combines images, words and ideas to convey information to the audience, especially to create a specific effect. It's a way of communicating ideas through visuals and design.
My Background:
I learned Graphic design from Davprintz Media, located in Uyo, Nigeria 🇳🇬. It's a company that deals in printing and training people to become a Graphic Designer.
I started learning this Profession in 2014 and obtained my certificate in 2015. After obtaining my certificate in the mentioned year I started my own brand named "Ick-design"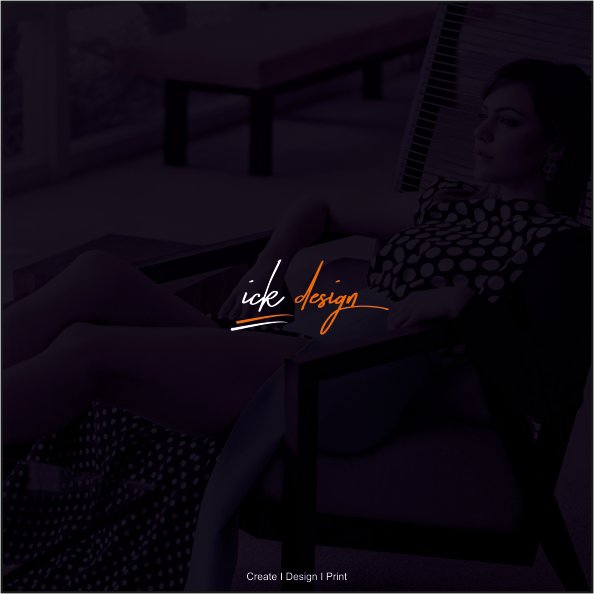 My brand logo
so our services are: designing of Business Cards, Wedding Card, Burial Program, Creating a professional Logo for your business (2D & 3D) etc. Nowadays am earning 40-60$ monthly from my Skills. So I also teach anyone who's interested in knowing.
My Hobbies
We all know what hobbies are you know, those fun activities we enjoy participating in just to distract ourselves from the stresses of life.
My hobbies are: Listening to music, traveling, reading any kind of book that's comes my way, cooking and playing football and playing video games.
Conclusion.
Am really happy to be in this wonderful community, I believe I will enjoy my stay and I will also make a lot of friends here.
| Steemit Introduction Post | LINK |
| --- | --- |
| Facebook Page | LINK |
| Instagram | LINK |