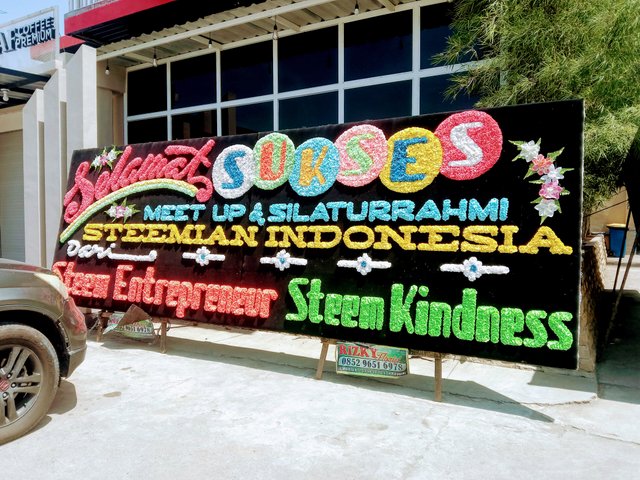 Notes : 30% Payout is donated for economic empowerment activities and steem charity activities from @steemkindness and @adollaraday
[ENG]
Hello steemians.
Good night to everyone.
I hope everything is fine, and without something happening that interferes with the activities that were previously planned.
By experiencing a little difficulty with my physical which has not yet recovered, today I started to return to activities on the platform.
Previously I would like to thank you for the kind comments and prayers for healing from all my friends in my previous post.
It doesn't feel like it's been a week since I've been active on the platform and community. Of course all this is the result of an incident that I experienced as I previously stated in my post a few days ago
An accident happened to me. Sorry to all community page users
Even though that day, I just joined and gathered with Indonesian #steemit users in the Meet Up event with the Indonesian Curator which was spearheaded by the Indonesian State Representative Kanda @radjasalman, kanda @heriadi and kanda @anroja.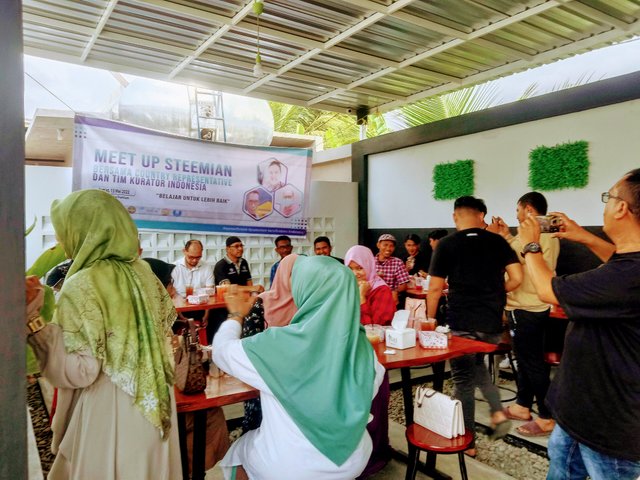 Thanks to the kind prayers from all my friends with effort and patience, today I was able to come back here even though it was still a little difficult and I needed to be careful in moving my body. Perhaps the commitment to achieve Three Dolphins in the middle of the year is also a strong motivation to immediately be active with the platform and community. The first session of the steemit engagement challenge which only a few days left, also really provoked me to get well soon and come back by reading posts and comments on challenge contest participants. This makes me harbor a deep longing for the #steemit platform and the Community.
While the current condition that I can report is that it has started to return to normal and is stable, only some of the physical conditions still have bruises and scratches that are still being treated.
I hope this will not be a significant obstacle so that I have to continue to be absent to publish unique content and contests in this great community.
Meanwhile, the treatment process that I have been undergoing so far is at Sakinah Hospital. The service of one of the private hospitals in the city of Lhokseumawe should be appreciated for its very satisfactory performance and service.
Maybe this is just the opening meeting from me after this long break. Hopefully add joy and perfection in the community.
[IND]
Hallo steemians.
Selamat malam untuk semuanya.
Saya berharap semua baik-baik ssaja, Dan tanpa sesuatu yang menimpa sehingga mengganggu aktifitas yang sudah di rencana sebelumnya.
Dengan mengalami sedikit kesusahan dengan fisik ku yang belum begitu pulih, Hari ini aku memulai untuk beraktifitas kembali di platform.
Sebelumnya saya ingin mengucapkan terimakasih atas komentar baik dan doa untuk kesembuhan dari semua teman-teman di postingan saya sebelumnya.
Tidak terasa, Sudah berjalan satu minggu saya tidak aktif di platform dan komunitas. Tentu semua ini imbas dari insiden yang saya alami seperti yang sudah saya sampaikan sebelumnya dalam postingan saya beberapa hari yang lalu
Insiden kecelakaan menimpa diriku. Maaf kepada semua pengguna halaman komunitas
Padahal hari itu, Aku baru saja bergabung dan berkumpul bersama Pengguna #steemit Indonesia dalam acara Meet Up bersama Curator Indonesia yang dipelopori oleh Perwakilan Negara Indonesia Kanda @radjasalman, kanda @heriadi dan kanda @anroja.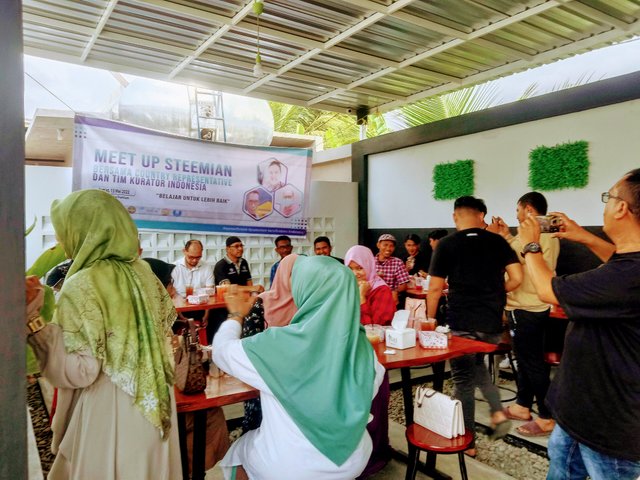 Berkat doa baik dari semua teman-teman dengan ikthtiar dan kesabaran, Hari ini bisa kembali kesini walau masih dengan sedikit susah dan perlu kehati-hatian dalam menggerakkan fisik saya. Mungkin komitmen mencapai Tiga Dolphin di pertengahan tahun juga menjadi motivasi kuat untuk segera bisa berktifitas bersama platform dan komunitas. Tantangan keterlibatan steemit sesi pertama yang hanya sisa beberapa hari, Juga sangat memancing saya untuk segera sembuh dan kembali dengan membaca postingan-postingan dan komentar terhadap peserta kontes tantangan. Ini membuat saya memendam rasa rindu yang mendalam terhadap platform #steemit dan Komunitas.
Sementara kondisi terkini yang bisa saya kabarkan adalah sudah mulai normal dan stabil, Hanya beberapa dari kondisi fisik yang masih mengalami memar dan luka goresan yang masih dalam perawatan.
Saya berharap ini tidak akan menjadi kendala yang berarti sehingga saya harus terus absen untuk mempublikasikan konten-konten dan juga kontes-kontes yang unik dikomunitas yang hebat ini.
Sementara proses perawatan yang sudah saya jalani selama ini di Rumah sakit Sakinah. Pelayanan salah satu Rumah Sakit swasta yang ada di kota Lhokseumawe ini patut diapresiasi atas kinerja dan pelayanan yang sangat memuaskan.
Mungkin ini saja sebagai pertemuan pembuka dari saya setelah istirahat panjang ini. Semoga menambah keceriaan dan kesempurnaan dalam komunitas.

Cc : @pennsif | @stephenkendal


Great Thanks :
STEEM ENTREPRENEURS TEAM : @harferri As Pioneer - Admin, @steempreneurship As Curator - Admin, @tucsond As Mod, @subkiusman As Mod, @f2i5 As Mod, dan @afrizalbinalka As Mod.
Regards