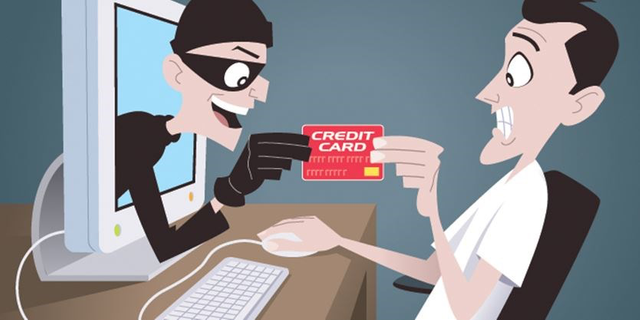 source image
Hello there, Steem Entrepreneurs buddies. Previously, please allow me to identify myself as abenk, or with my Steemit ID @atim1234, and to state that this is my first time posting in this community, although I am unfamiliar with its rules and regulations.
But, to begin, or as my introduction to this Community, please allow me to give some suggestions for avoiding online shopping frauds. Yes, even though I'm not sure whether this post is appropriate for me to share in this community, I'll give it a shot since, according to my philosophy, "We will not know the truth without faults," so I'll give it a shot.
Talking about an online store or e-commerce, there have been so many popping up in this century, and with the development of more advanced technology, today anybody can sell things without needing a shop, and you can operate a business even if you don't have stock of items. this online store
And we can contact customers and sellers from outside the city and even beyond the province, allowing for quick purchases and, of course, the online shop is convenient and efficient.
However, in line with the conveniences supplied by the online store, it does not escape the challenges, flaws of the online shop itself, such as the inappropriateness of the items when they arrive in the buyer's hands, and even the online shop is prone to fraud.
And, to help you prevent online shopping fraud, I've included some pointers below:
Select a reputable e-commerce shop.
When you buy something from an internet store, be sure it's a reputable one. Check to see whether the store has been recognized and trusted, since if something goes wrong or if you have a complaint, you may send it immediately to the Online Shope site or application.
Pay close attention to e-commerce validation.
Trusted e-commerce usually has a specific emblem that represents an online shop's high reputation value based on customer satisfaction ratings. This may be determined by comparing the rating number, or a gold badge, to the seller's speed rating in responding to customer discussions.
Go over the product reviews and descriptions.
Get used to it before you check out the goods, so that you first check the reviews or testimonials of the products that you will buy, because most people who provide testimonials also provide photos that other people have purchased, and this will make it easier for us to determine whether we are checking out or not.
Select a safe payment method.
The COD technique, or pay on the location, is, in my opinion, the finest alternative for minimizing fraudulent activities committed by dishonest merchants. But that doesn't mean that online shops that don't accept COD can't be trustworthy. If the Online Shop is truly trustworthy, you should not be hesitant to immediately transfer money to purchase things from the online store.
Never reveal secret codes.
This is equally important: never believe anybody who asks for your secret code, especially somebody you don't know at all, even if he claims to be from the E-commerce side, because the E-commerce side has never requested a secret code in my experience.
Don't be swayed by ridiculously low costs.
When you are scrolling through the E-Commerce application and notice that the price of the item is extremely low, and even more so if it is sold at a highly ridiculous price, and especially if the item does not accept COD payments, this might be a fraud by scammers to fool you as a buyer.
---
Thank you for providing so many ideas for avoiding fraud in online shop.