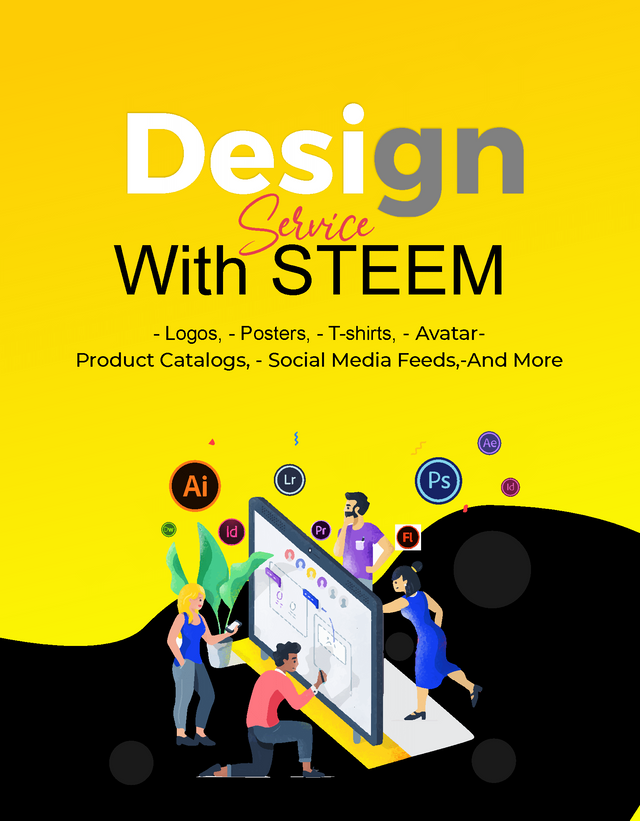 Previously, I posted this post about Graphic Design Services on the Steemskillshare Community. But since this post is a long time ago. And I believe in this community there are many entrepreneurs. So here I will try to offer Graphic Design Services in this Community.
I would like to announce that I accept Graphic Design Services and others.
I offer graphic design services such as making logos, posters, t-shirts, avatars, social media feeds, product catalogs, and everything related to graphic design that will help branding and developing your business.
With affordable prices and quality results, you will also get the benefit of cool designs and can be used for your business, and I will provide Soft files, and Hardfiles for you
How much does my service cost?
About the price depends on the needs and the level of difficulty of the design that I will make. and you can also bid at a price you can consider.
As part of support for the development of the STEEM blockchain, this time I want to open a design service with STEEM payments. this is my commercial service on Steemit, I don't receive any services except from this platform.
How do you order my service?
You can contact me via my social media:
Instagram : https://www.instagram.com/abenk_bolang21/
Facebook : https://www.facebook.com/abenk.bolang21/
Twitter : https://twitter.com/abenkbolang
Email : muzammilabenk@gmail.com