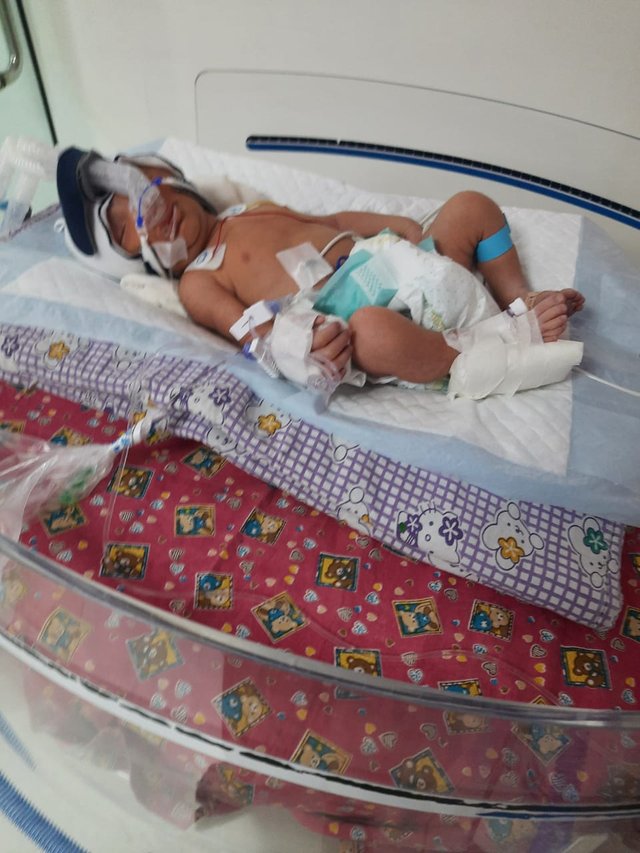 (The newborn child is surviving needs your blessings for fast recovery)
Dear friends,
How are you all? I hope you all are safe and taking care of yourself.
Last almost two years, I have been attached to this platform, and I can't recall when I missed my post.
Whatever my physical or mental condition went through, I never skipped sharing my post;
and there are two reasons behind it.
FIRST REASON:- This platform is my only source of income. In my earlier post, I mentioned the same, and for that reason;
it is challenging to skip my post. Because of this reason, I can't select club100.
SECOND REASON:- I am mentally attached to this platform, and now it is become by habit to share whatever I feel;
what I went through;
what I think;
what I experienced in life, etc.
But for the first time, I was not able to post for the last three days. I am mentally breakdown for some personal reason.
Though the cause is personal;
but as I mentioned that I shared everything on this platform.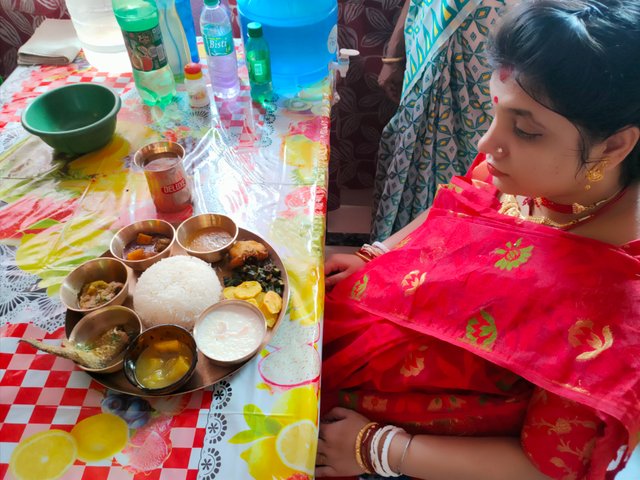 Eight days ago, I shared a post related to the Baby shower of my nephew's wife.
Sunday night, I received a call from my brother, who told me that my nephew's wife was admitted to the hospital, and the doctor took her for an OT(operation theater).
My brother and sister were there along with other relatives.
After some time, my brother called me and informed me that she had given birth to a baby boy.
But the doctor gave them 30 minutes to transfer the child because he was born with a 90% deficiency.
His body organs are not working appropriately;
and for that reason, the nursing home does not want to keep the child in their nursing home.

While shifting the child:-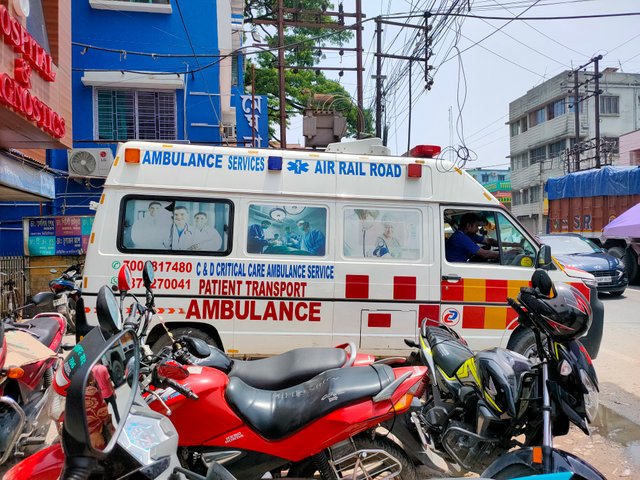 ---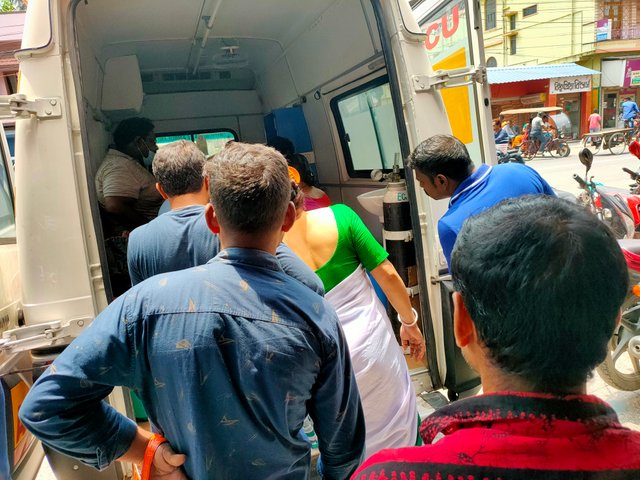 ---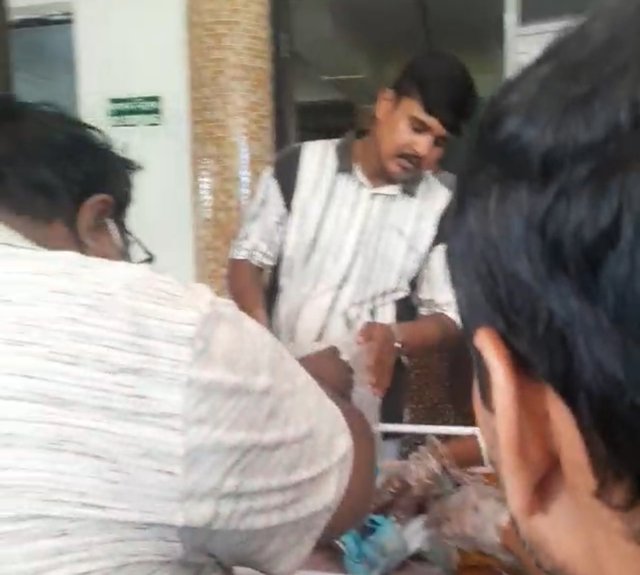 ---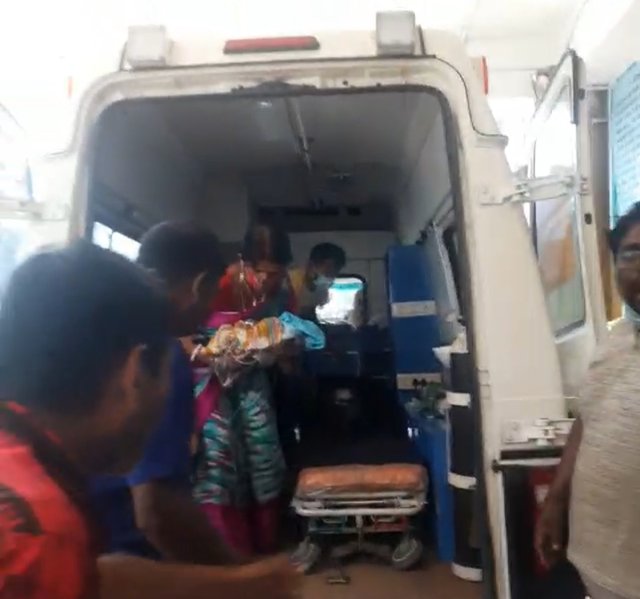 ---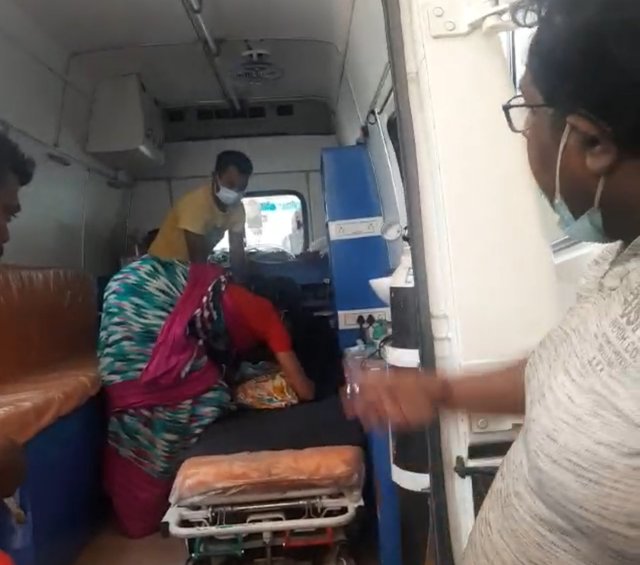 ---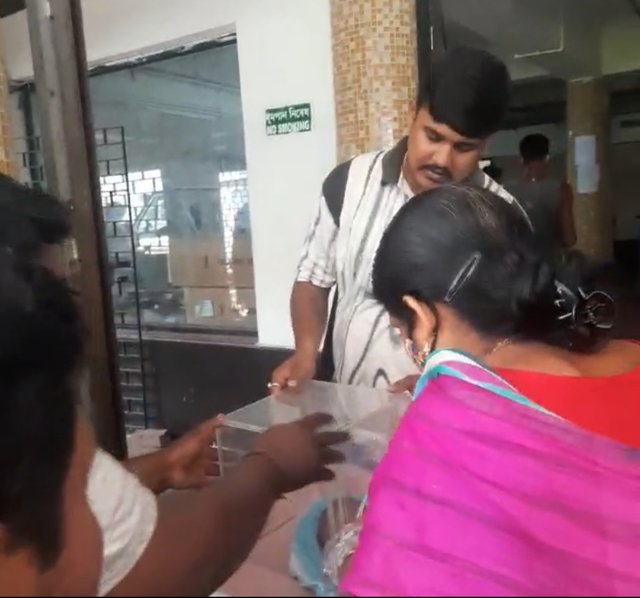 That night, my nephew couldn't reach the nursing home, so the doctor, with the help of oxygen support;
kept the child in their nursing home but informed them to manage everything fast.
The next day, I went to the nursing home and spoke with the lady gynecologist to know what happened exactly.
In the meantime, my brother arranged an ICU supportive ambulance, and they first took the child to a hospital in a place in Kolkata called ful bagan.
But they refuse to admit the child;
because they only accept those children who discharge from any hospital, not any nursing home.
Anyway, from there they took the child to another place, but they also refused to take the child;
and at the end, they decided to admit the child to one of the best nursing homes Apollo.
We didn't inform the mother about her child's condition, and we split into two groups.
One group was with the newborn child, and another group was with the mother.
My sister yesterday came to my place with me yesterday because everyone couldn't sleep last night.
So, after coming back home, my sister took a shower;
and I too completed my bath.
Then I cooked food for my sister as she was not taking any food from last night.
In the evening, we again reached the nursing home;
and we got to know that the newborn child's treatment had started.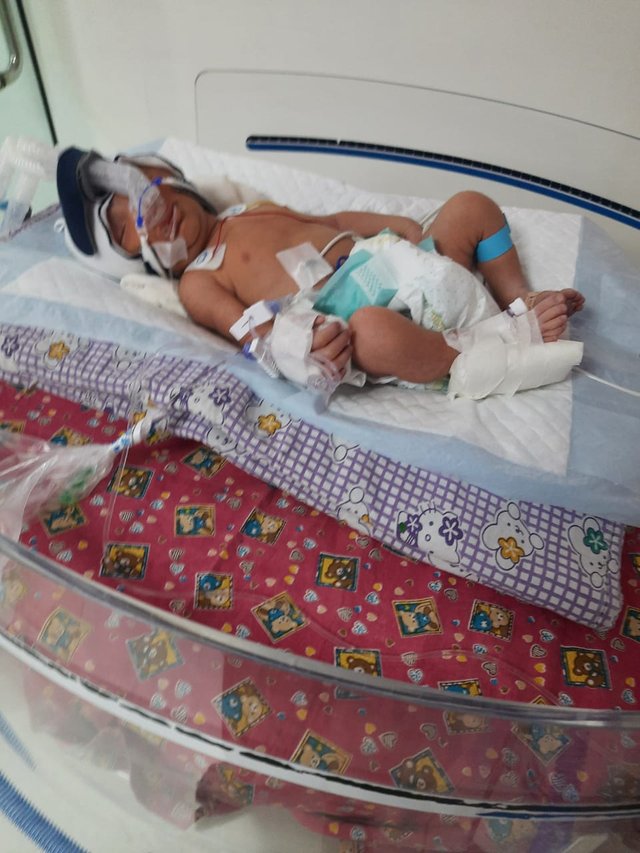 Today morning again I visited my mother, and the rest of the people went to see the child and my nephew sent me some photographs of the child because I couldn't go there with them.
After watching those pictures, my heart shattered completely;
I couldn't see the struggle of the newborn child.
That is the reason I couldn't come here to share my post.
Today I would like to request all my friends, please pray for the fast recovery of the newborn child.
Stay blessed, all of you.