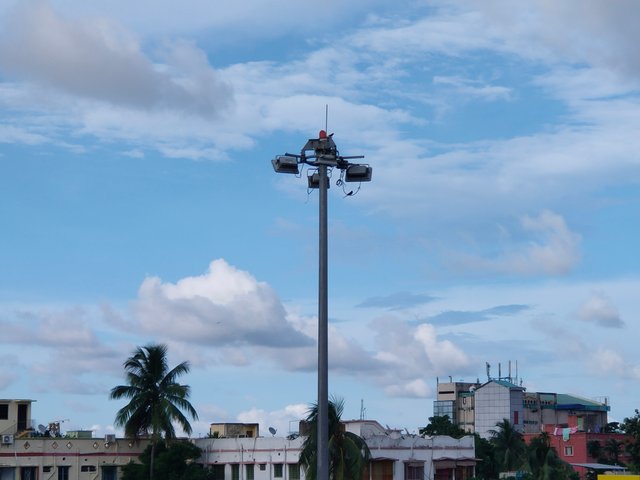 (Late morning sky)
Dear friends,
How are you all? I hope you all are enjoying your weekend. Today I am here to share my diary but before that I would like to add my thought.
"Behaviour" is one thing that define our upbringing and maturity.
When we share our perception about anything or anyone we must take care of our words because as we all know words are sharper than the two edges sword.
We all are learning something daily basis, sometimes we learn through books and several things we learn from mistakes;
But those people who think they are the master of all trades are actually jack of all trades king of none.
Knowledgeable people never show pride or humiliate others with words or behaviour.
But those who think they are knowledgeable but actually not show off things.
So, we must try to enhance our behaviour if we want to perform like knowledgeable and mature. Choice of words are the symbol of maturity.

Now let me share my day with you.
Morning:-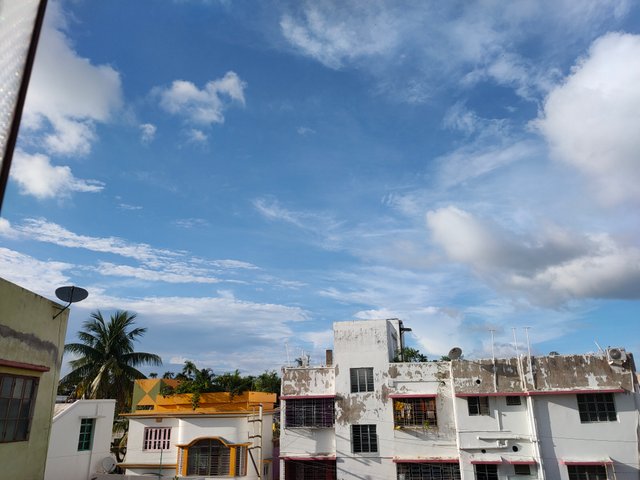 Today I leave my bed early and then refreshed myself. I am taking sleeping pills but then also I can't able to sleep properly and for that reason I was not feeling well.
Then I enjoyed my morning tea and then I made sandwich for breakfast.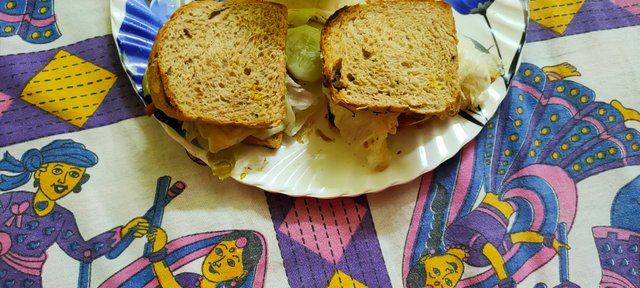 While having my breakfast I saw that the sky looks fabulous. So I immediately took some pictures.
Then I was not feeling well so I took rest and then went to the kitchen for preparing lunch.

Afternoon:-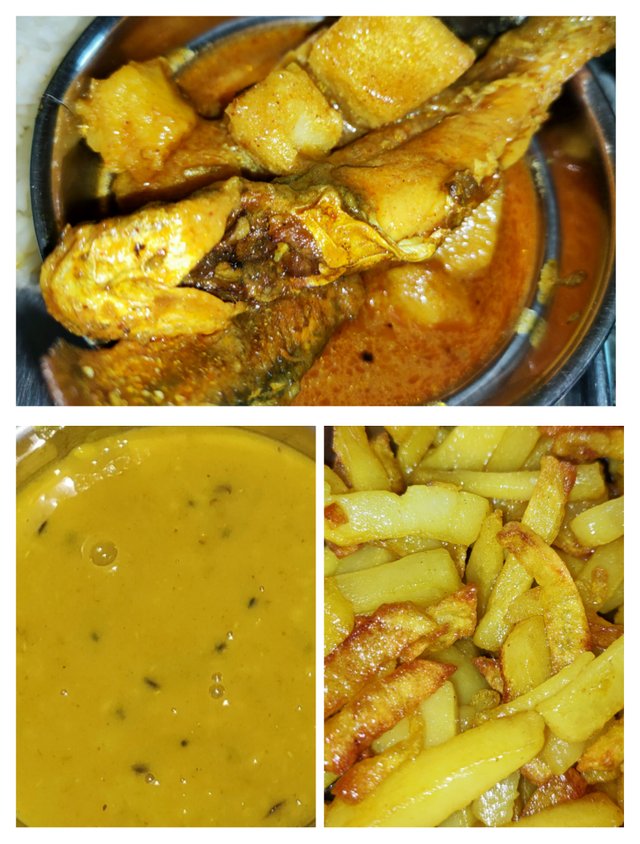 (Lunch)
Today for lunch I prepared yello lentils, fried potatoes and small catfish curry.
After that I finished my all house chores. Then went to take bath. After that I finished my worship.
After finishing my worship I took lunch as it was almost 3:30 pm so I didn't take rest because tomorrow I will go to visit my brother's house.
According to Hindu calendar tomorrow is jhulan Yatra and on this day Hindu worship lord Krishna.
So, I thought to visit parlour.

Evening:-
Around 4:30 I reached the parlor because before that I need to purchase some necessary things for tomorrow and also withdrawal some money.
When I reached the parlor I saw that a lady come for party makeup and she was looking so pretty so I took some pictures.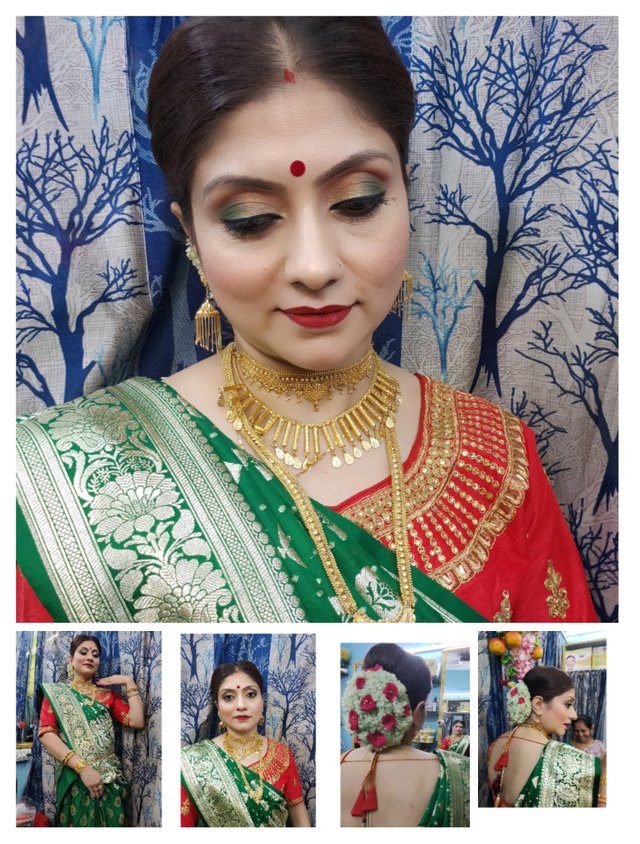 (Party makeup)
After she leave the parlor I finished my the task of the parlor mad come back home.
Then I chatted with my brother and confirm the time to visit their place. Then I watched khatron ke khiladi and started writing my diary.
After post I will go to sleep because it's already too late. I skip dinner because of late lunch.
That's how my day spent.
Thank you friends for your visit and support. Stay blessed and happy always.