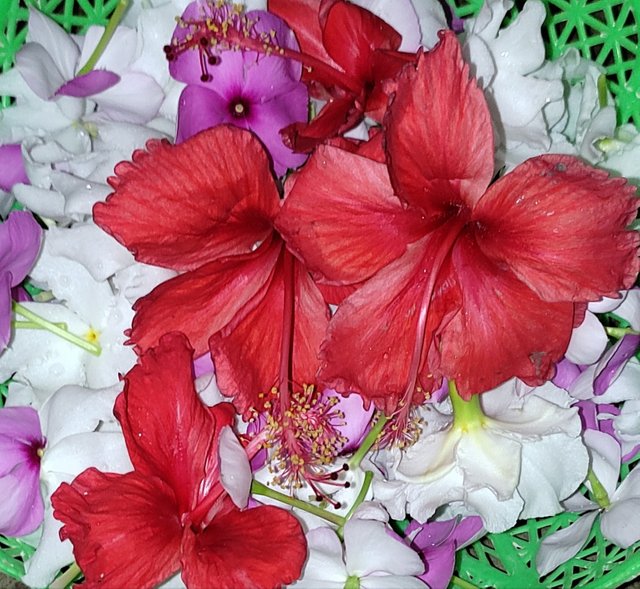 (Flowers for worship)
Hello,
Everyone,
How are you all? Hope you all are well and everybody had a great day.
Today I'm feeling a little better than yesterday. Although the fever is still not completely cured. But physical weakness is much less than yesterday. Taking medicine reduces the fever for certain times, but after a while the fever comes back again.
However, today I woke up on time and freshened up. Then I went downstairs and saw that my mother in law had also woken up. I went to picked up flowers from the tree, while my mother-in-law went to the kitchen and started cooking. Then I helped her.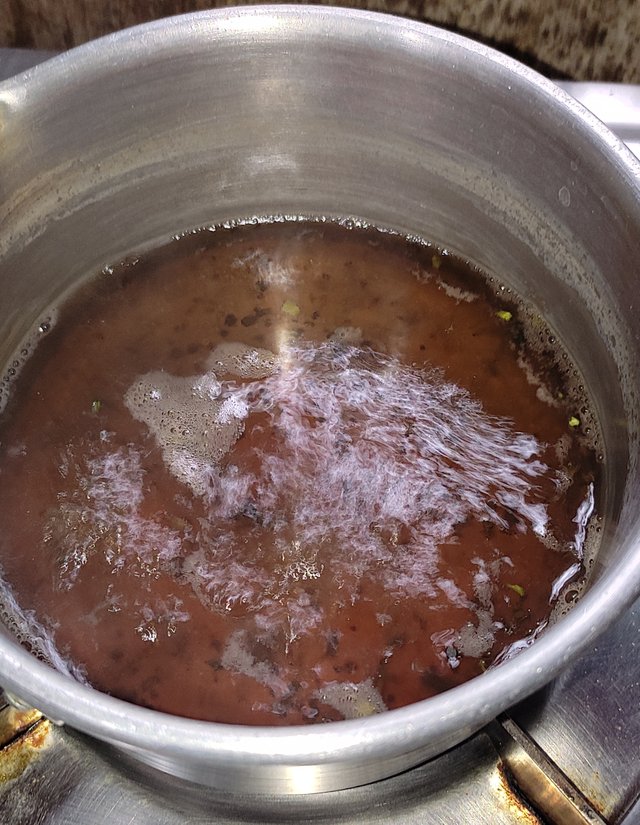 (Morning tea)
My father-in-law returned from his morning walk a little late today. So today I made everyone's tea together. Father-in-law and mother-in-law had their tea and I went upstairs with tea for shubho and me. Picklu also went upstairs with me and gave him biscuits too.
After coming downstairs I prepared tiffin for Shubho and prepared breakfast for everyone. After breakfast shubho went to office and I rested for a while after taking medicine. After getting up a little later, I took a bath and finished my today's worship. Then I watched TV for a while. After sometimes I let Picklu eat his lunch.
After a while, I had to travel a little with my father-in-law for an urgent issue. Even if I don't want to go, I have to go today. Although we returned within an hour.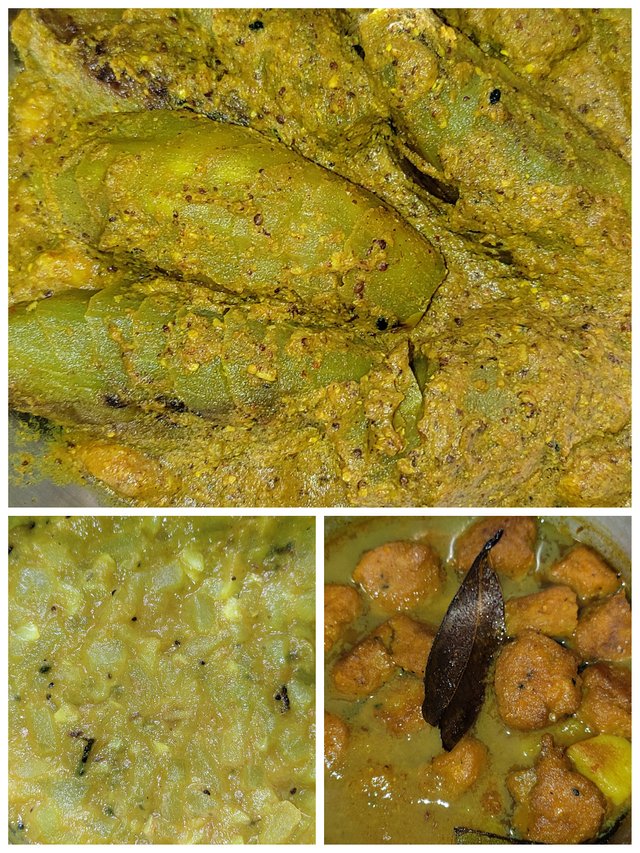 (Today's lunch)
My mother in law was sitting without having her lunch for us. After my father-in-law took a bath, we had lunch together. Today is Saturday, we eat vegetarian food. So today my mother in law cooked pointed gourds with mustard paste, shukto and dal bada curry. At the end of lunch I took my medicine and then everyone rested. Even today also my mother-in-law gave evening worship. Actually I don't know why I slept deeply after taking medicine.
Then I got up and made tea for us. I Played with Picklu for sometimes and then lay down again. Shubho returned from office after a while. He came with pan fried momos. Pan fried momos are my absolute favourite. He brought momos as,I didn't want to eat anything.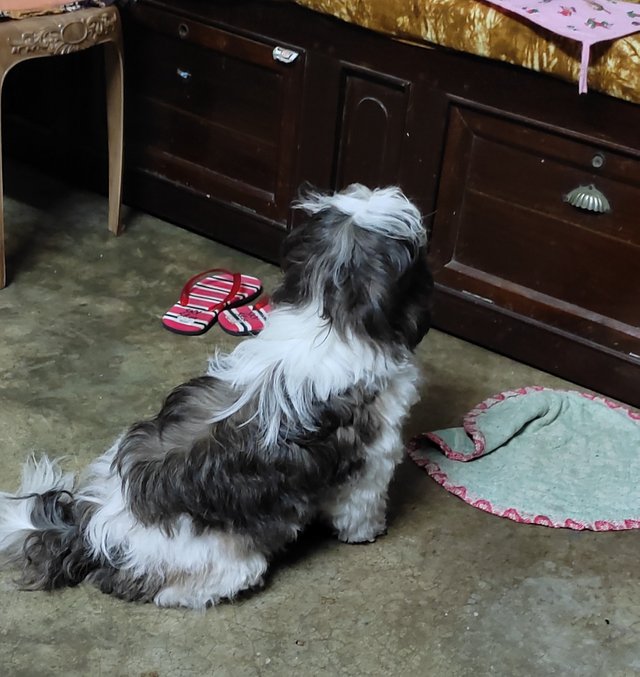 (This photo was taken a long time ago. Even today when we were eating momos, Picklu was looking at us like this. But today I could not take his pictures )
I made tea for him. And we eat momo together. I won't eat anything else tonight. A while ago I made rotis for everyone. My father-in-law gave picklu his dinner.
I took my night medicine and sat down to write my post now. My father-in-law, mother-in-law and Shubho will have their dinner now. By that time, when I finished all the work, we will go to bed.
That's how I spend my day. Take care everyone. Always be happy and stay healthy. Good night.