Today I will like to share my Recipe for making Creamy Cheesy Pasta. I am not a great cook, but on and off I like to try my hands on some delicacies which are not a part of my day to day cooking. In my home sadly no one like to eat Pasta, Spaghetti, Macaroni foods except for me. So it's not very common to have these dishes on our menu on regular basis. It is once a year probably that I make this type of dishes and convince my family to have it...hehehe. They always say that I can make and have it myself, but I do not like that. I prefer that whatever is made everyone has it together. The day everyone agrees then I feast myself on them.
This is a little Indian version of my recipe that suits my family palate.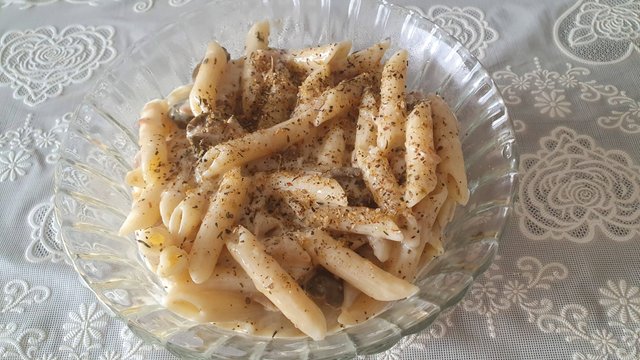 Ingredients:
Chicken
Creamy Cheese ( some people use Mozzarella, I like to use creamy cheese)
Pasta ( I used the Rummo brand Gluten free Penne Pasta)
2 Green Chillies
Finely chopped Garlic 4 to 5 cloves
1/4 glass of Milk
1 spoon of All purpose flour
Olives
Chicken stock preparation- I do not like to use Milk for the white sauce so I prepare chicken stock to use.
For chicken stock 2 cups of water, in it add some mixed spices Cinnamon, Pepper, Cardamom. Add one small onion peeled and sliced add one small tomato chopped, Ginger & Garlic paste, salt and pepper to taste, coriander finely chopped, add chicken and pressure cook it. 3 whistles and 15 mins slow flame will be enough. Once the chicken stock is ready, debone the chicken.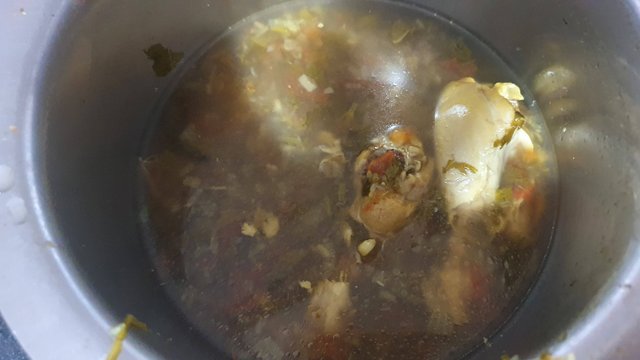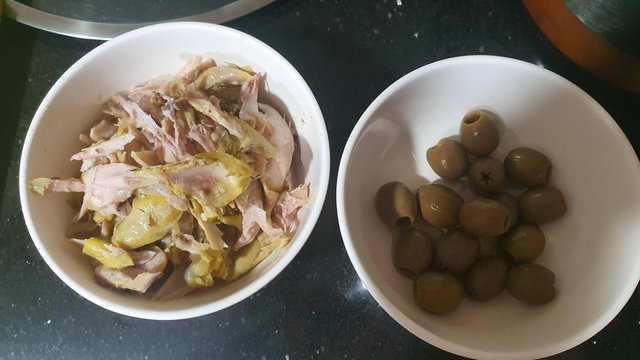 In another pan and boil the pasta, once the pasta is cooked drain out the extra water.
For the white sauce
In a pan, add a spoon of Oilve oil, then add finely chopped garlic and chilies and sauté it, then add the cooked chicken stock in it and allow it to cook for 3 to 5 minutes.
In a small bowl, mix 1 spoon of all purpose flour and 1/4 cup of milk and whisk it well. Add the mixture in the stock which is cooking and mix it well. Give it 2 to 3 minutes for everything to blend and then add the creamy cheese and allow everything to blend up well.
Add the cooked pasta and the deboned chicken, mix it well. Allow it to cook for 5 minutes, Add salt as per taste. Before adding salt taste it, since the already added creamy cheese will give some salty flavor. Once cooked add the olives, they can be cut in half. Add some herbs to garnish as per taste.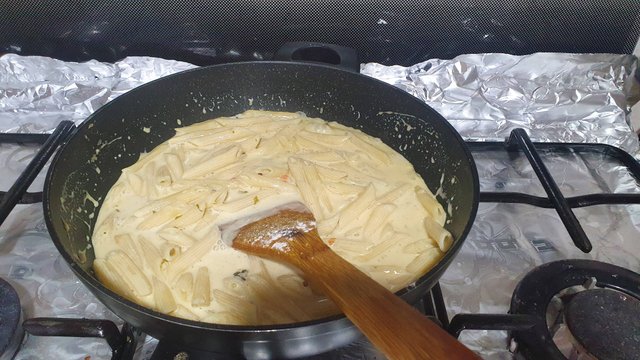 The dish is ready. I have added Garlic and Chilly herbs for taste to garnish.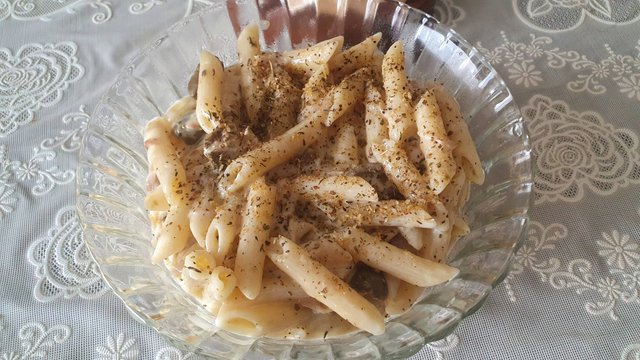 You can surely try this one, trust me with all this little Indian touch it has come out very well and tasty.
Thank you for visiting my blog. 👼🏻👼🏻💖💖🌹🌺🌸




"Unlimited Abundance, Blissful Happiness and Unconditional Love"