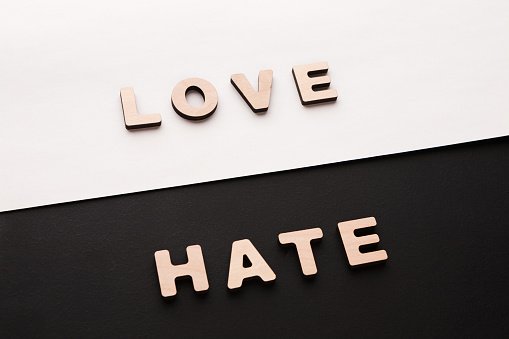 Source
Love is a colour.
It becomes greener with time.
When it meets nourishment, it thrives and blossom.
Love is a sweet thing
Its complements are beauty, elegance, nice...
When it means its complements, it turns deep green.
Love is enduring
Love is trustworthy
It kills wrong and doesn't keep pain.
Love is sweet when it is found
Love doesn't die or fade away
Love carries sweet flagrance
Love enriches and defade evil.
Love promotes growth
When you find love, you find joy and hope
Love doesn't express deceit.
---
However, when love dies,
Hatred takes a seat
Love is powerful but hatred is deadly
It doesn't have remorse
It doesn't have forgiveness
It doesn't have patience
It moves with anger and anger carries rags
Hatred is unaccommodating
Love and hatred can't stay
Hatred kills
Hatred depletes
Hatred speaks ill of good
Hatred does nothing better
It takes happiness away
When love and hatred meets, they are powerful and one overthrows the other
Each of the has the power to defending on what transpired.
Even if all seems impossible, let love lead.
Love does all.
---
Thank you for your time and attention.
Best Regards