Hello Steemit Family
---
Good day guys! Trust we are all doing great on the platform. Let us all try to support the events of this great community as we are in the quest for enough steem to begin our first engaging contest. Let us keep voting and commenting in the community in order to ensure that and hope for the best tomorrow.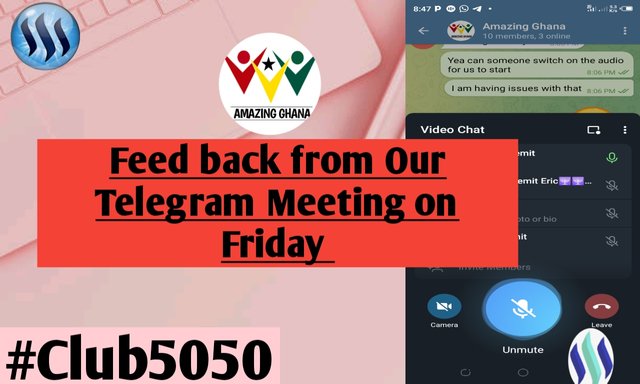 I would like us to briefly go through some salient points that were discussed during our telegram Meeting on Friday evening at exactly 7:30pm. Prior to the Friday, @amazing-ghana informed members about the just ended telegram meeting. Leaders first met on Wednesday to discuss about initiatives that can help to uplift the image of the community. @kookd chaired that particular meeting which came out as a success.
---
On Friday 6th May, 2022, leaders met with members again. This meeting was chaired by @juzkid. All leaders were present to help deliberate on issues. Among some issues that were discussed are:
---
What appropriate tag can be used to help attract curators support to the community. Amazing Ghana knows about the current trend of the initiative of the Steemit Team therefore, we deliberated on what can be expedient to help attract votes into our community.
---
Leaders and members emphasized that posts should frequently come into the community so as to make the community very attractive to other steemians.
---
Leaders also assigned roles to themselves on what the community account should be used for day in and day out.
---
We also discussed about voting and commenting on votes of writers in order to attract them into the community.
---
Members were urged to frequently delegate power to support community action. Amazing Ghana is a new community that has great initiatives to implement, but because we luck enough funds, it hinders our progress. So members were advised to delegate and frequently vote on posts in the community.
---
We also discussed about the trending club initiatives and how to help members frequently power up and write good post in order to get support.
---
Leaders were tasked to bring on at least three old steemians who have lost interest in posting into the community back into the community.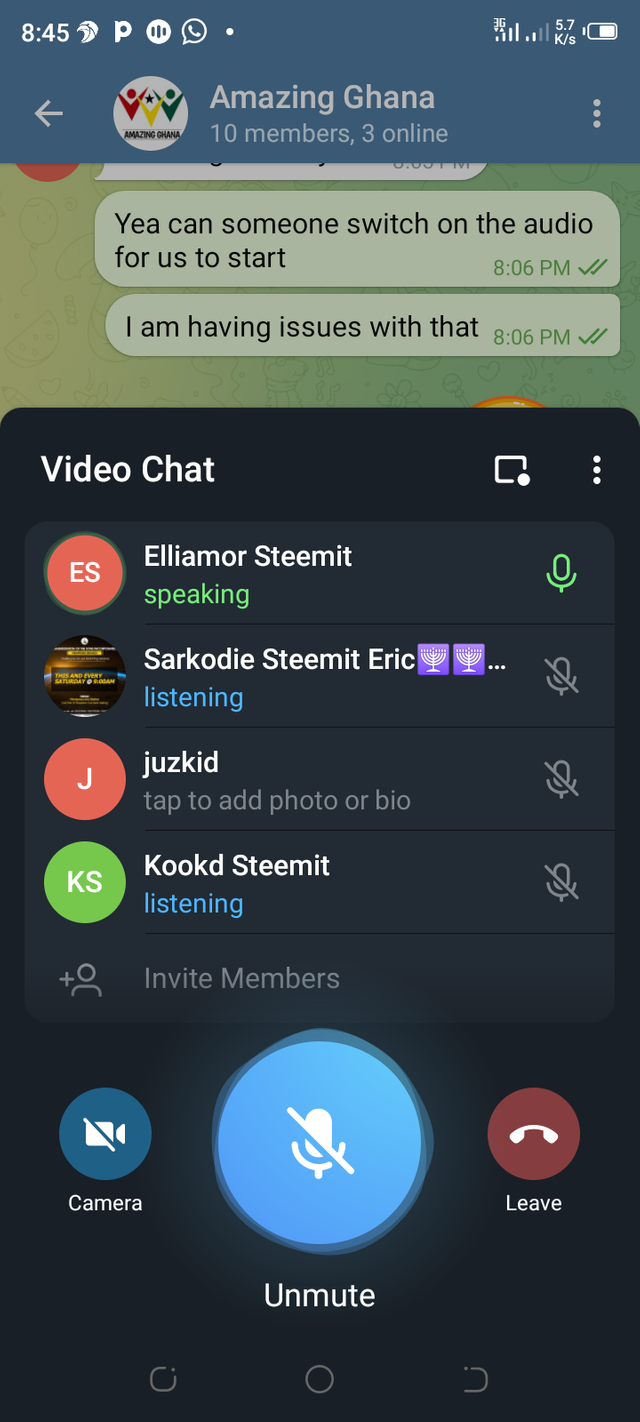 Telegram Meeting that was held on Friday 6th May,2022.


---
We say a big thank you to all members who made it to the meeting. Your support have been very helpful to help the survival of this community. We still need enough funds to begin our first engaging contest. We therefore kindly seek the support of all and sundry.
---
---
Thank you for your time and attention.
---
This post was written and posted by @juzkid