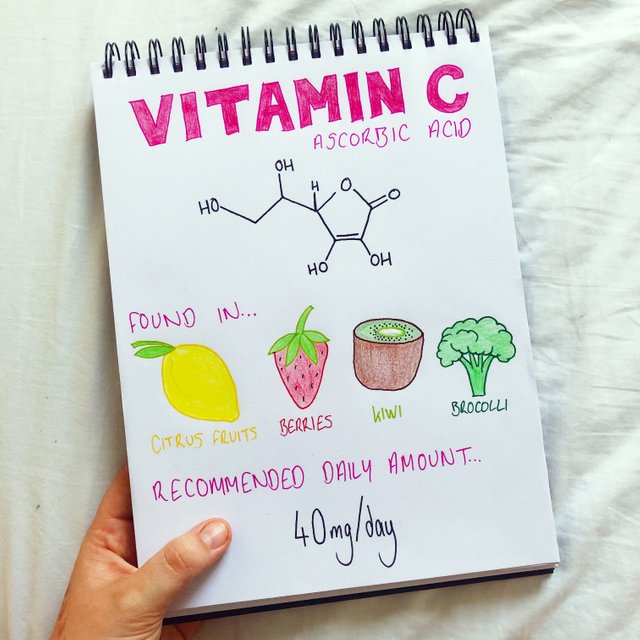 Vitamin C, also known as Ascorbic Acid, is a water soluble vitamin with many important functions.
✨Vitamin C contributes to the function of the immune system.
✨Vitamin C helps to maintain skin, blood vessels bones and cartilage.
✨Vitamin C is an antioxidant so can potentially protect against environmental stress.
✨Vitamin C helps to regulate hormones and genetic changes.
🍋Foods rich in Vitamin C include citrus foods, berries, broccoli, brussels sprouts and potatoes.
🥦Adults need 40mg of vitamin C a day which should be possible to achieve through a varied and nutritious diet. Your body cannot store vitamin C so it must be eaten each day.
🍓Deficiency of Vitamin C can lead to weakness, painful joints and muscles, and lethargy. Severe deficiency can cause scurvy. These are easily treated by consuming sufficient amounts of Vitamin C.
References:
https://www.nhs.uk/conditions/vitamins-and-minerals/vitamin-c/
h
ttps://doi.org/10.3390/nu9111211