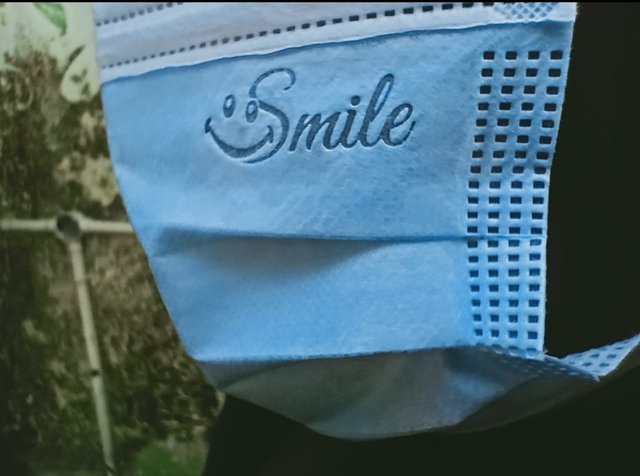 The Corona epidemic took away the smiles from all of us. Even if you smile, it stays behind the mask. But this time I saw a mask that had a smile written on it. It was just an attempt to bring out the smile behind the mask.
But not bad. This little effort to bring back the smile lost in the Corona epidemic is to be commended. We can also try to keep the people around us happy. As our humanity grows, so will our closeness to the people around us. Beautiful minds need more than money to give a smile to someone.
---
I use my camera to Shoot or captures Pictures. I am not an Official photographer.
Besides Shots I have edit photos with my phone! Sometimes I Will share edited photos. I edit photos to make them look More gorgeous.
---

I do use Polish to edit photos. So that my photos looks very nice and more gorgeous. You can do anything with your picture using polish. I do recommend you to use polish as your photo editor. You can easily download it from Below


For Android || For IOS

---
Earn Crypto for Publishing and Reading Join Now - Registration is Free and Instant. Publish0x is a Blogging website where you can earn money just by tipping peoples. You can also Create post there and earn by them. Join the awesome Website Today!


---
---
** TᕼᗩᑎK YOᑌ **
ʄօʟʟօա | Share | ʊքʋօȶɛ