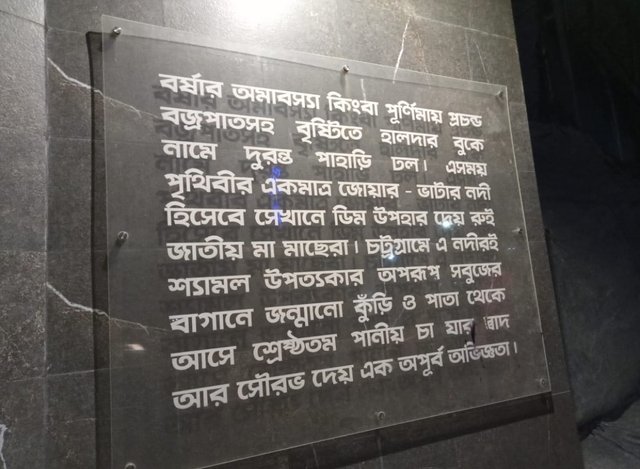 There is a short essay on the amazing beauty of Chittagong on a square glass plate. There are many small rivers in this riverine region. Halda river is one of these rivers. It has a special feature. Because Rui fish lay eggs in Halda river. The river Halda is considered to be especially suitable for releasing Rui fish fry.
There must be so many rivers and beauties or not. There are many small and big mountain valleys in this area. Numerous mountain springs that have descended down the slope. These small springs meet the river. Many people say that these springs increase the flow of the river.
---
---

I do use Polish to edit photos. So that my photos looks very nice and more gorgeous. You can do anything with your picture using polish. I do recommend you to use polish as your photo editor. You can easily download it from Below


For Android || For IOS

---
Earn Crypto for Publishing and Reading Join Now - Registration is Free and Instant. Publish0x is a Blogging website where you can earn money just by tipping peoples. You can also Create post there and earn by them. Join the awesome Website Today!


---
---
** TᕼᗩᑎK YOᑌ **
ʄօʟʟօա | Share | ʊքʋօȶɛ