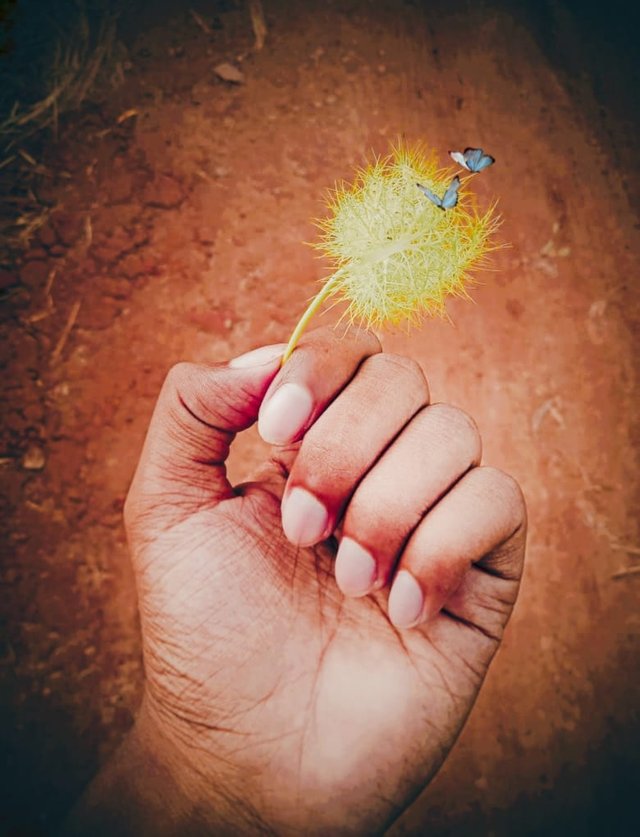 I was fascinated to see a kind of seed growing along the road. The seed is wrapped in a thin part around but the position of the hard seed inside. Its flower is also very beautiful to look at. I did not know the name of this beautiful seed even after searching for a long time. But I didn't make the mistake of capturing it on my own album.
Maybe someday I will know the identity of this beautiful seed. However, it is important to note that the pair of butterflies flying over the seed has been added to enhance the beauty of the photography.
---
---

I do use Polish to edit photos. So that my photos looks very nice and more gorgeous. You can do anything with your picture using polish. I do recommend you to use polish as your photo editor. You can easily download it from Below


For Android || For IOS

---
Earn Crypto for Publishing and Reading Join Now - Registration is Free and Instant. Publish0x is a Blogging website where you can earn money just by tipping peoples. You can also Create post there and earn by them. Join the awesome Website Today!


---
---
** TᕼᗩᑎK YOᑌ **
ʄօʟʟօա | Share | ʊքʋօȶɛ