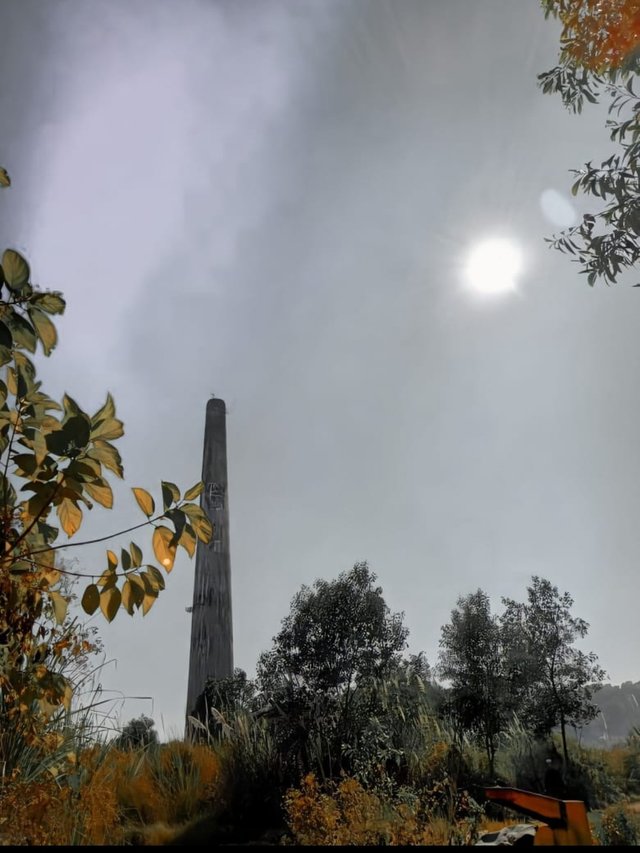 It looks like a pillar, but it is not a pillar. This is a brick chimney. The wet soil is heated by inserting it into the chimney in the shape of a rectangle. When the bricks are burned in the fire, smoke escapes through the upper edge of this columnar chimney.
The smoke made it look like a ship was sailing in the middle of the field. But bricks are no longer burned in the chimney shown in the picture. Because the chimney is now ineffective and has been abandoned. But to me, the chimney and the nature around it - all seemed special, so I kept it on camera.
---
---

I do use Polish to edit photos. So that my photos looks very nice and more gorgeous. You can do anything with your picture using polish. I do recommend you to use polish as your photo editor. You can easily download it from Below


For Android || For IOS

---
Earn Crypto for Publishing and Reading Join Now - Registration is Free and Instant. Publish0x is a Blogging website where you can earn money just by tipping peoples. You can also Create post there and earn by them. Join the awesome Website Today!


---
---
** TᕼᗩᑎK YOᑌ **
ʄօʟʟօա | Share | ʊքʋօȶɛ