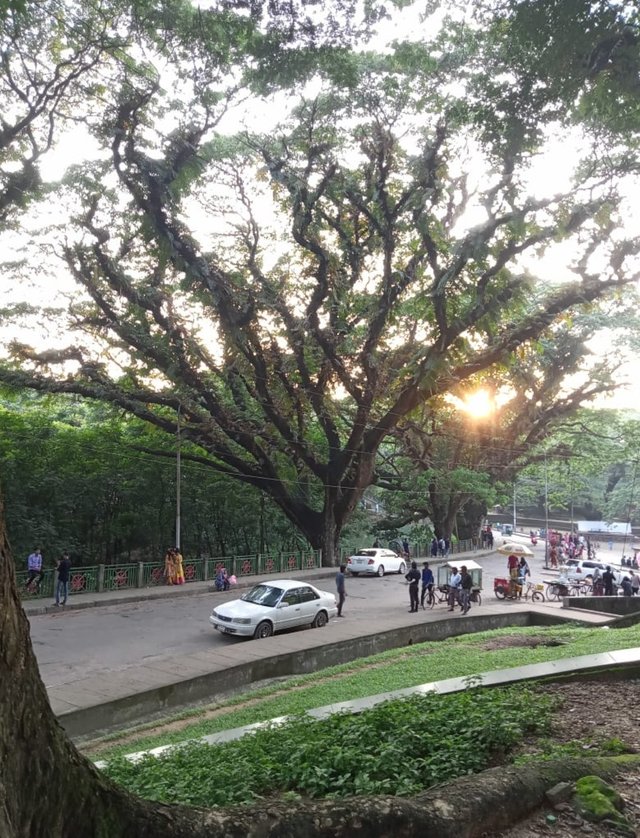 Photography taken from CRB, known as Lungs of Chittagong. This photography witnessed a captivating beautiful morning at CRB. If you want to taste the fresh air then you have to visit CRB once or twice. Large trees all around always keep the whole environment cool and clean.
Along with it, the branches of the trees seem to have spread their nets like roots in the sky. Seeing this, many may say that it is like the perfect handiwork of a skilled artist. Branches like nets are not just nets to look at. It acts as a natural filter by resisting the bad rays of the sun.
---
---

I do use Polish to edit photos. So that my photos looks very nice and more gorgeous. You can do anything with your picture using polish. I do recommend you to use polish as your photo editor. You can easily download it from Below


For Android || For IOS

---
Earn Crypto for Publishing and Reading Join Now - Registration is Free and Instant. Publish0x is a Blogging website where you can earn money just by tipping peoples. You can also Create post there and earn by them. Join the awesome Website Today!


---
---
** TᕼᗩᑎK YOᑌ **
ʄօʟʟօա | Share | ʊքʋօȶɛ