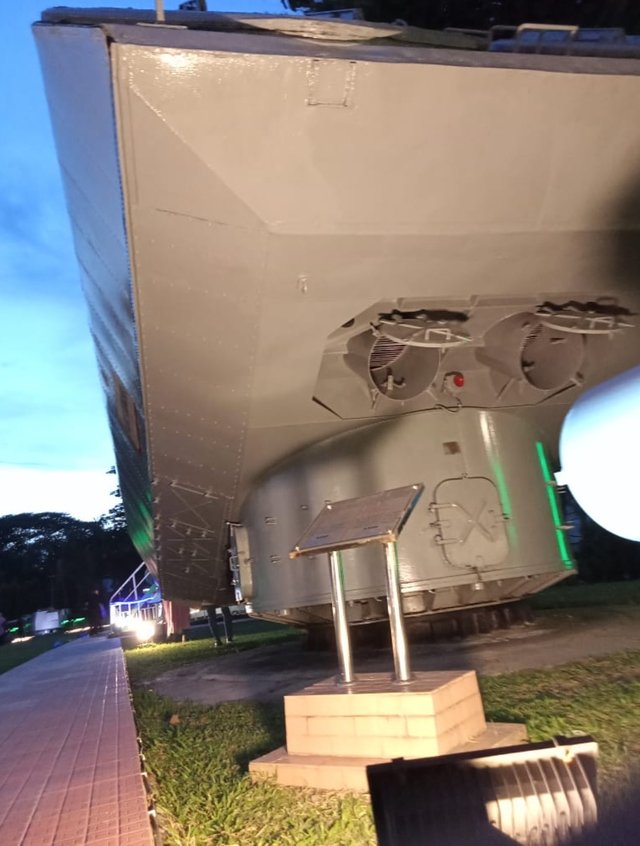 This photography is from the Maritime Museum in Chittagong. In the dim light of the evening and with the museum's lighting photography has enlivened it. This is probably an important part of the ship. It can easily accommodate several sailors. This part is separated from any large ship or submarine.
There is a large door at the back that allows sailors to enter. At first glance, it is natural to think of a ship's weapon. The history of this machine is written in detail on a steel sheet beside it.
---
---

I do use Polish to edit photos. So that my photos looks very nice and more gorgeous. You can do anything with your picture using polish. I do recommend you to use polish as your photo editor. You can easily download it from Below


For Android || For IOS

---
Earn Crypto for Publishing and Reading Join Now - Registration is Free and Instant. Publish0x is a Blogging website where you can earn money just by tipping peoples. You can also Create post there and earn by them. Join the awesome Website Today!


---
---
** TᕼᗩᑎK YOᑌ **
ʄօʟʟօա | Share | ʊքʋօȶɛ