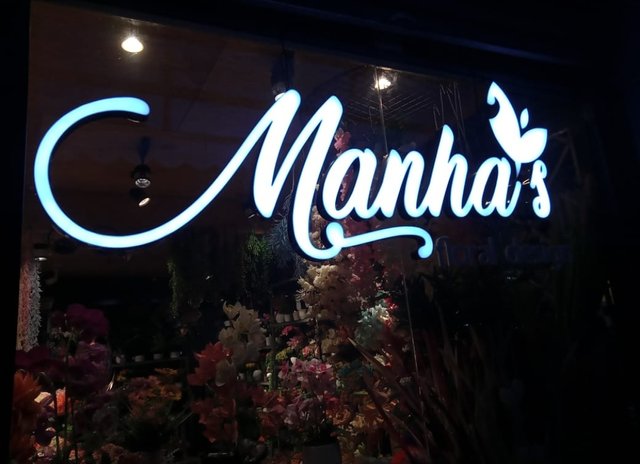 Manhas Craft House ... By hearing the name, you can understand that you will see various fancy things here. This is a shop; Where various artificial flowers are sold. The flowers are made of different colored fabrics. These artificial flowering plants are kept in tubs as if they were actually flowering plants planted in tubs.
You can also find all kinds of beautiful fancy things to decorate the house in this small shop next to the stadium in Kazir Deuri area of ​​Chittagong. The pomp of the shop continues to attract any pedestrian on a regular basis. As if the shop has been painted in all the colors of life. Not just for flowers. Rather the lighting in the shop has been done in a very interesting way. The flowers look more beautiful because of the lighting.
---
I use my camera to Shoot or captures Pictures. I am not an Official photographer.
Besides Shots I have edit photos with my phone! Sometimes I Will share edited photos. I edit photos to make them look More gorgeous.
---

I do use Polish to edit photos. So that my photos looks very nice and more gorgeous. You can do anything with your picture using polish. I do recommend you to use polish as your photo editor. You can easily download it from Below


For Android || For IOS

---
Earn Crypto for Publishing and Reading Join Now - Registration is Free and Instant. Publish0x is a Blogging website where you can earn money just by tipping peoples. You can also Create post there and earn by them. Join the awesome Website Today!


---
---
** TᕼᗩᑎK YOᑌ **
ʄօʟʟօա | Share | ʊքʋօȶɛ