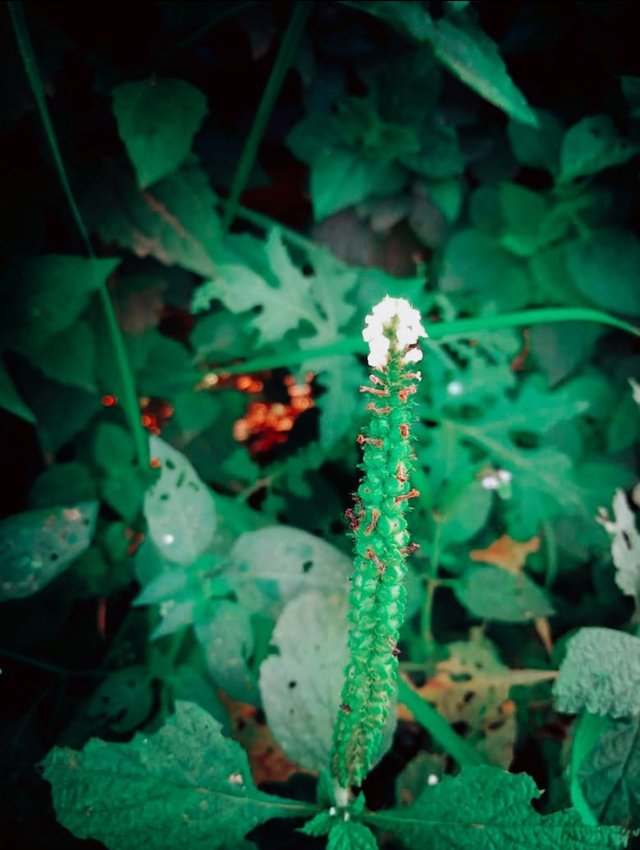 I'm not sure if it's a flower or the trunk of a wild tree. However, the white part on the green stem is quite captivating. Many such wild herbs can be seen while walking along the village path. I do not know the names of most of them.
This is probably why the village is called the bearer of nature. The nature can be enjoyed in the village which is really difficult to enjoy in the city. Only mechanics can be seen in the city environment. So whenever I get restless in this mechanical environment of the city, I rush to the village to enjoy the rural environment.
---
---

I do use Polish to edit photos. So that my photos looks very nice and more gorgeous. You can do anything with your picture using polish. I do recommend you to use polish as your photo editor. You can easily download it from Below


For Android || For IOS

---
Earn Crypto for Publishing and Reading Join Now - Registration is Free and Instant. Publish0x is a Blogging website where you can earn money just by tipping peoples. You can also Create post there and earn by them. Join the awesome Website Today!


---
---
** TᕼᗩᑎK YOᑌ **
ʄօʟʟօա | Share | ʊքʋօȶɛ