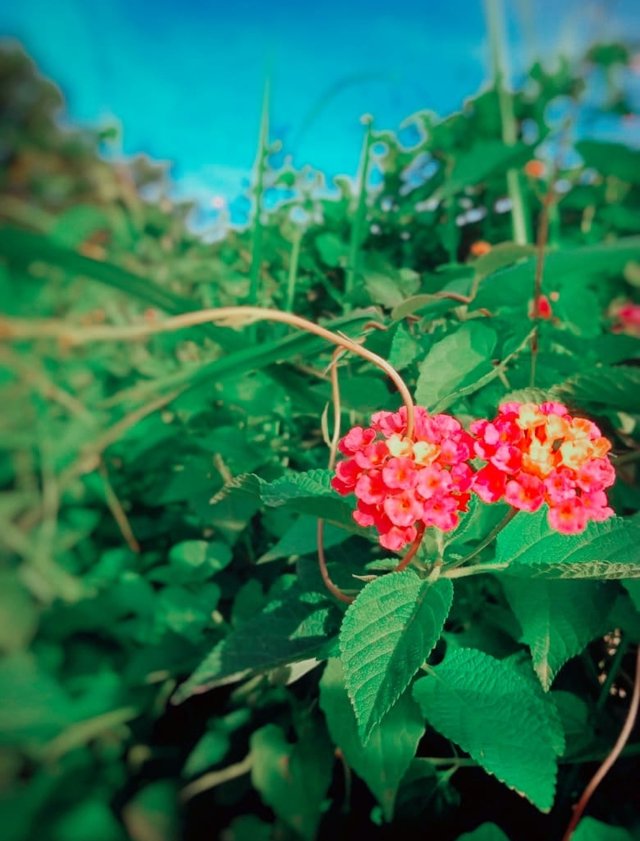 Although I have seen the flower many times till today, the name of this flower was unknown to me even a few days ago. But very recently, while scrolling through Google, the name of this flower caught my eye. The plant's theoretical name for this flower is Lantana camara. We have seen this flower many times along the village roads, in the bushes in the forest but did anyone think that this flower has such a strange name.
Moreover, a surprising fact about this flower is that this flower is native to America. However, at present the flower can be seen only in several South Asian regions including Bangladesh and India. The flower grows mainly as a weed in bushes.
---
---

I do use Polish to edit photos. So that my photos looks very nice and more gorgeous. You can do anything with your picture using polish. I do recommend you to use polish as your photo editor. You can easily download it from Below


For Android || For IOS

---
Earn Crypto for Publishing and Reading Join Now - Registration is Free and Instant. Publish0x is a Blogging website where you can earn money just by tipping peoples. You can also Create post there and earn by them. Join the awesome Website Today!


---
---
** TᕼᗩᑎK YOᑌ **
ʄօʟʟօա | Share | ʊքʋօȶɛ