Greetings to everyone! How are you, friends?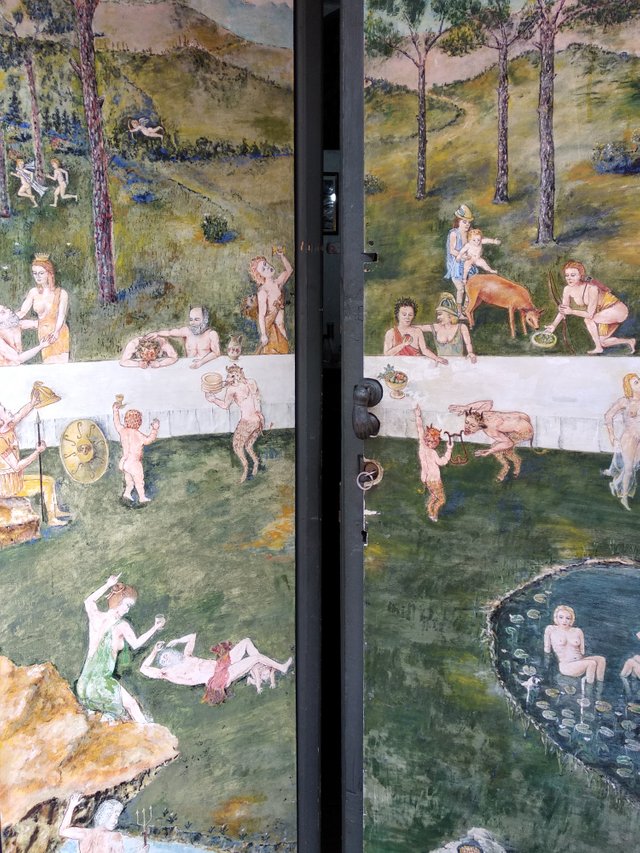 Today I would like to share with you a photo that was taken with great pleasure on one of my trips along the coast of the Ligurian Sea.
Near to the city of Imperia is an Italian village Valloria, well known in Italy and beyond. Because artists live there and their hobby is to paint the doors of houses.
I continue to publish my collection of photos with beautiful pictorial drawings.
An interesting drawing. There is a large table in nature, almost empty, everything has been eaten. Demons with horns, naked women, children, goblets of wine, bathing in blue water, the princess...everything is mixed up in this picture. A feast during the plague..