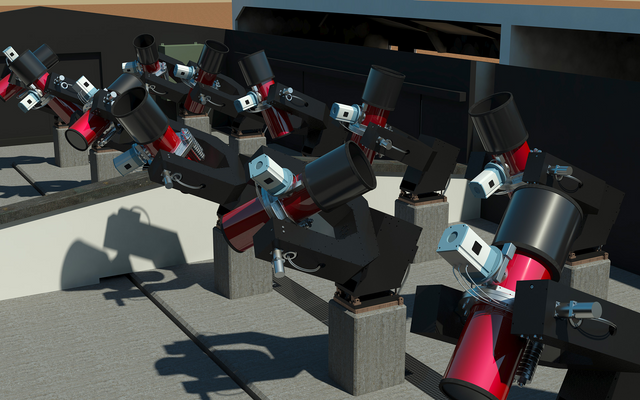 (NGTS)
The citizen's science project Planet Hunters Next-Generation Transit Search has started.
Anyone can help astronomers find new exoplanets in the archived data of the NGTS telescope system.
It records periodic changes in the brightness of stars caused by the passage of planets on their disks.
NGTS (The Next-Generation Transit Survey) is a ground-based system of twelve robotic wide-angle 20cm telescopes located in Chile and launched in 2015.
Its main task is to search for exoplanets around red dwarfs, which make up most of the stars in the Milky Way, using the transit method.
The results of the observations should help scientists understand what types of planets are most often found in our galaxy.
A group of astronomers led by Peter Wheatley of the University of Warwick has launched the new Planet Hunters Next-Generation Transit Search project based on the world's largest citizen's science portal, Zooniverse.
The goal of the project is to analyze the light curves of various stars observed by the NGTS, and search for periodic events of stellar brightness decrease due to the passage of exoplanets through their disks.
The primary processing of light curves is carried out automatically, but the programs are able to skip transits and sometimes give false alarms.
Anyone who has a computer and Internet access can take part in the project.
Getting started requires registration and training, after which you can start analyzing the light curves, marked as potential transits, from the archived data accumulated over five years of observations.
As a result, scientists may be able to discover previously unknown exoplanets.
Source:
#astronomy #science #citizenscience #universityofwarwick #space