Peace Splinters,
I hope you had a beautiful work day and starting weekend wherever you reside in the world.
Welcome to this Splinterlands contest, where I will randomly select in 24 hours six winners that have chosen six different cards from the presented illustration in this article. The delegation of the six cards to the winners will last for three days.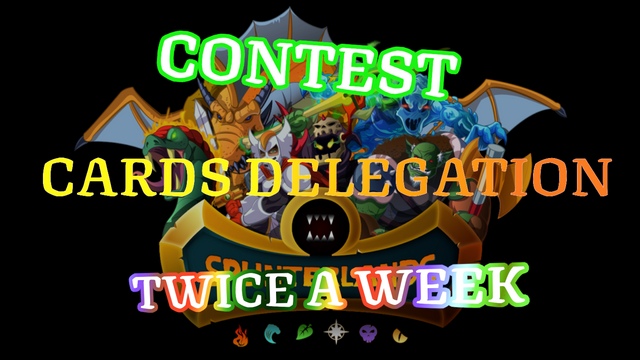 I invite you to keep commenting because there will be a second random selection of six winners excluding the first laureates.
The rules are simple.
Introduce in the comment section
Only one entry per player for the complete duration of the contest
One preferred card in this article per entry
Mention your Splinterlands account if it is different from your Hive account
Share one recent (less than 7 days) Splinterlands battle link
--
Tool for the random selection
The First and Second wages of the contest winners will be announced in the comment section of the current article.
I wish you, all the best.
Contestants have the choice to enter a notification list, so they will receive a notification next week as soon as the new edition is released. I propose that you mention it in your comment.
If you don't want to get further notifications please let me know in the comment section.
If you would like to read more about the Splinterlands content I share on my Blog please check my page
Warm regards