Hello dear friends of Steemit and Dance and Music! It is a pleasure for me to join again this musical community in its week #150 and share with you "La Playa", a song of the Spanish band La Oreja de Van Gogh that is for me a special song with a lot of sentimental value.
This song is the third single from the album El viaje de Copperpot from La Oreja de Van Gogh's second album. It is better known as La canción más bonita del mundo (The most beautiful song in the world), because of the phrase with which the chorus begins. It is considered, among others, as one of the most memorable and remembered songs of the group.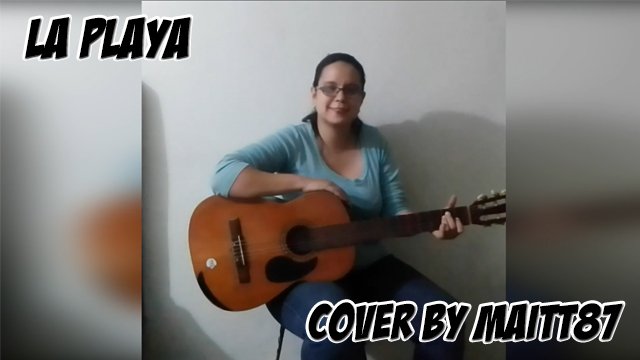 ¡Hola queridos amigos de Steemit y de Dance and Music! Es un placer para mi unirme nuevamente a esta comunidad musical en su semana #150 y compartir con ustedes "La Playa", una canción de la agrupación española La Oreja de Van Gogh que es para mí un tema especial y como mucho valor sentimental.
Este tema, es el tercer sencillo del álbum El viaje de Copperpot del segundo disco de La Oreja de Van Gogh. Más conocida como La canción más bonita del mundo, por ser la frase con la que comienza el estribillo. Está considerada, entre otras, como una de las canciones más memorables y recordadas del grupo.

La Playa
No sé si aún me recuerdas
Nos conocimos al tiempo
Tú, el mar y el cielo
Quien me trajo a ti
Abrazaste mis abrazos
Vigilando aquel momento
Aunque fuera el primero
Y lo guardara para mí
Si pudiera volver a nacer
Te vería cada día amanecer (Amanecer)
Sonriendo como cada vez
Como aquella vez
Te voy a escribir la canción más bonita del mundo
Voy a capturar nuestra historia en tan solo un segundo
Un día verás que este loco de poco se olvida
Por mucho que pasen los años de largo en su vida
El día de la despedida
De esta playa de mi vida
Te hice una promesa
Volverte a ver así
Más de cincuenta veranos
Hace hoy que no nos vemos
Ni tú, ni el mar, ni el cielo
Ni quien me trajo a ti
Si pudiera volver a nacer
Te vería cada día amanecer (Amanecer)
Sonriendo como cada vez
Como aquella vez
Te voy a escribir la canción más bonita del mundo
Voy a capturar nuestra historia en tan solo un segundo
Un día verás que este loco de poco se olvida
Por mucho que pasen los años de largo en su vida
Y te voy a escribir la canción más bonita del mundo
Y voy a capturar nuestra historia en tan solo un segundo
Y un día verás que este loco de poco se olvida
Por mucho que pasen los años
Por mucho que pasen los años de largo en tu vida
Tu vida, tu vida (Ah ah)
Fuente