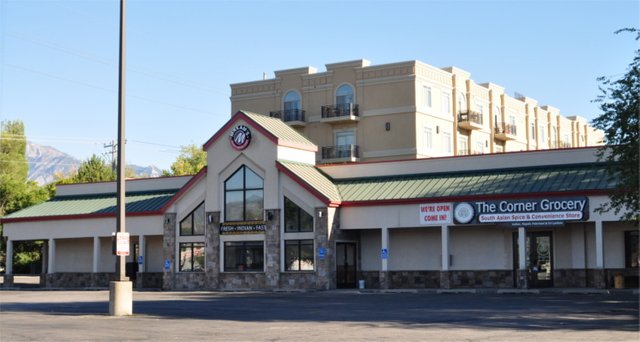 2020 must be a terrible time for restaurateurs. The building in the picture used to house a diner called CJ's which closed down a few years back. The sign for a new restaurant called "Maxam's" appeared on the building this year. The sign indicates that it will serve Indian cuisine.
I suspect that the restaurant is owned by the "The Corner Grocery" which sells groceries from the Indian subcontinent.
Watching established businesses fail is heart breaking. My heart truly goes out to businesses that fail to get established.
#GPSphoto: 40.686858,-111866181
The Iceberg Drive In shares the parking lot. They had to put saran wrap on their patio tables to drive customers away. I can't help but feel the way the world responded to COVID19 is absurd. It is definitively hurting small local businesses.