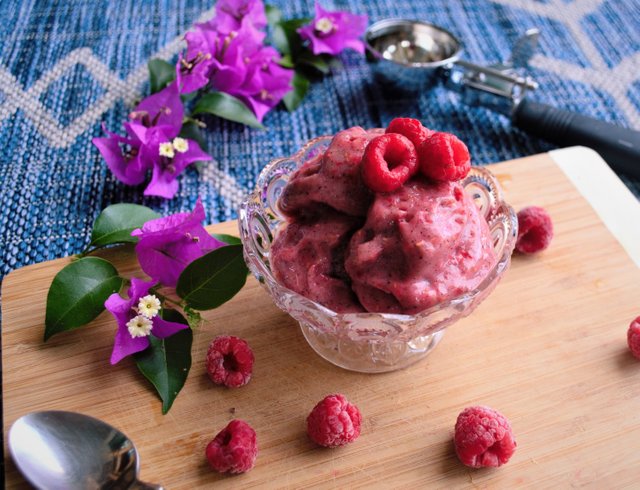 Hola my foodie friends!
---
Since the first of the year I've been working on my mileage! (On foot, not by car!) I've always been a runner but my body has indicated this isn't the best exercise for me. Soooooo this year I began walking! I truly enjoy it. With the chilly weather behind us I'm ready for something refreshing after my workout.
---
Sorbet is one of my favorites! Made with fresh fruit, it doesn't get any better. So refreshing after a hot workout! With fresh Dragon Fruit and Raspberries ripe and ready to eat, Mr. Bird was chirping a happy tune!
---
Pink and Yellow…
Dragon Fruit. Also known as the Strawberry fruit or Pitahaya this fruit is packed full of Vitamin C, antioxidants and fiber. Did you know each serving contains 3 grams of protein? It's a perfect fruit!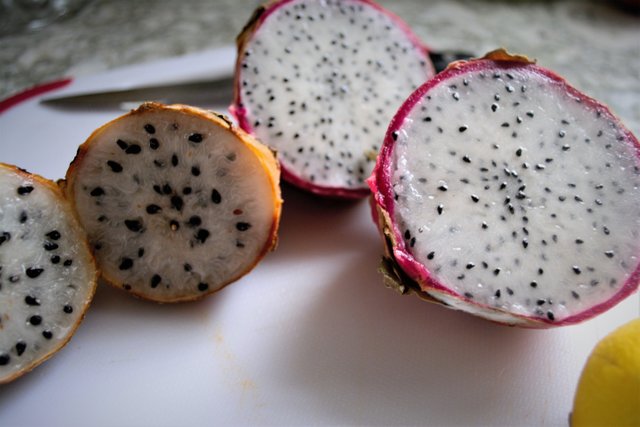 Raspberries!
They pair beautifully with Dragon fruit! Also known for its anti-oxidant benefits, raspberries are low in sugar but full of flavor. I find Dragon fruit have a very mild flavor; I wanted something with a bit more zing!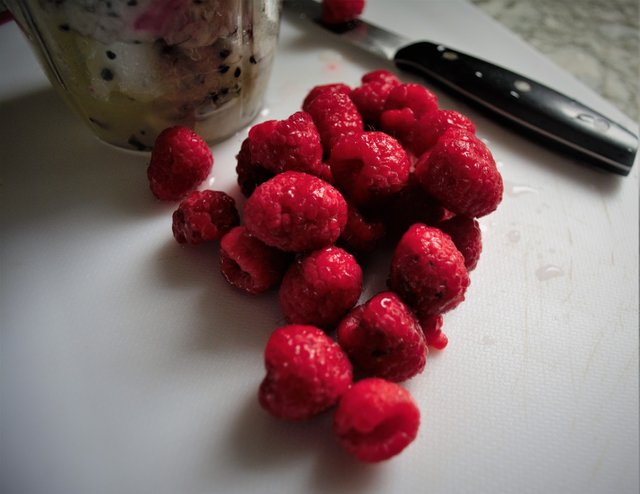 Sorbet is so simple…
to make. Using just about any of your favorite fruits you can make amazingly refreshing desserts! When I think about all of the ice cream we've eaten over the years, it's crazy! Most ice cream contains so much sugar, preservatives and unhealthy additives;
not to mention the expense.
Just blend the fruits, cover and freeze for a couple of hours.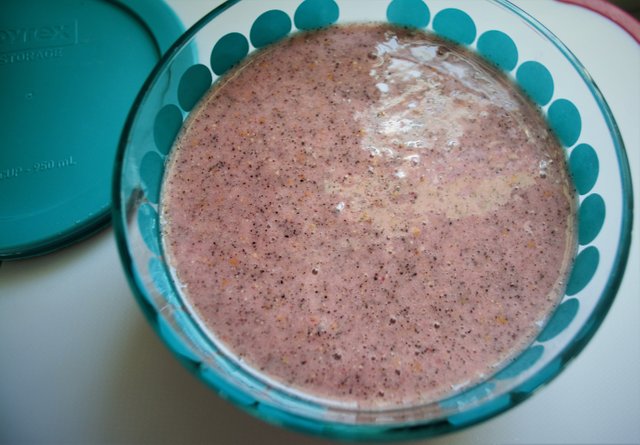 Saturday sweets, Bird style! Kick back and enjoy!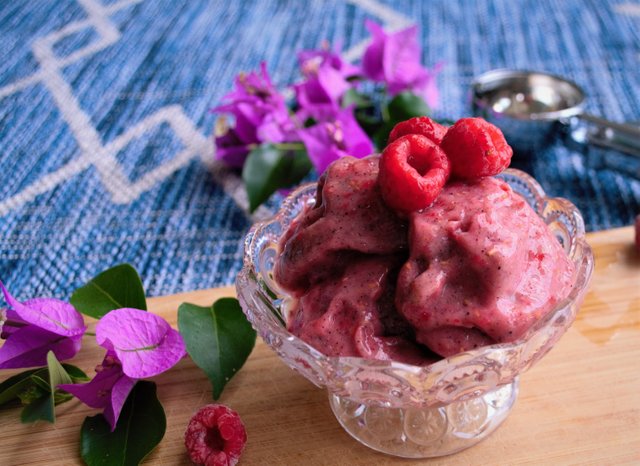 ---
Love, love, love this sweet treat! I think you will too. Need a quick dessert for guests? Sorbet is light, refreshing and healthy! After a tough week around the Steem world this fruity dessert will certainly help chill frazzled nerves! I would love to hear your favorite sorbet fruits! Thanks for stopping by!
---
And as always, blessings to you all!