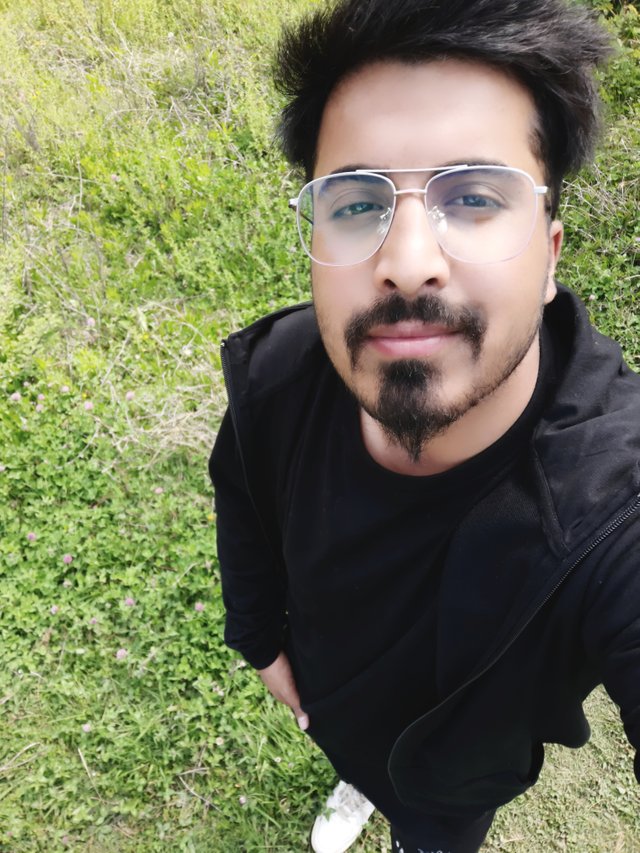 Antes de lograr cualquier cosa que lleve a una persona
hacia el éxito; para lograr cualquier objetivo, uno debe creer en uno mismo. Pero una persona no puede creer en sí misma hasta que otras personas crean en ti.
Para hacer que la vida de uno sea exitosa, uno debe primero intentar
para fijar las propias metas, para que la gente te anime. Cuando una persona se anima, vuelve a avanzar paso a paso, de modo que una persona alcance el objetivo, es decir, "Éxito".
Por lo tanto, uno debe hacer cosas mejores durante su supervivencia, para que la gente nos anime y nos elogie. Y debido a ese estímulo, la persona se mueve hacia sus metas. Cuando las personas alientan el poder de la intensidad interna de uno, entonces aumenta el nivel de confianza de una persona. Tener una gran confianza en uno mismo, una persona puede llegar a cualquier lugar, pero nunca tener demasiada confianza, lo que arruina la vida de uno a largo plazo.
Para percibir cualquier cosa en la vida, uno debe hacer mentalidades. Si todas estas cosas una persona sigue en su vida,
definitivamente él / ella tendrá éxito.
He experimentado estos pocos fundamentos en mi existencia diaria. Para tener éxito, nadie intentará impedir que tengas éxito. Ahora puedo darme cuenta mejor de los pasos que debo seguir desde este mismo comienzo, entonces en el futuro nunca me encontraré con ningún obstáculo.
Ahora sí creo en mí mismo. nunca me han criticado
hasta ahora. Nadie trató de regañarme. es la razón por la que yo
seguido las normas correctamente. Cuando creo en mí mismo, comencé a creer en mi familia, amigos y otros. Y además, tengo una fuerte creencia en DIOS, quien me dio este tipo de coraje en cada momento. Gracias a DIOS, Él me proporcionó todo lo que necesito para tener éxito. Y hago las cosas fielmente, eficientemente. Debido a estas actividades cada vez que recibí objetivos y metas exitosas. Y aprendí, el éxito es el resultado de esfuerzos inteligentes ya veces depende de la suerte. Lo único es trabajar duro para tener éxito en la vida.
Esta es exactamente la historia, realmente aprendí hasta ahora. Ahora puedo pararme mejor en medio de la avenida y puedo hacer
todo lo que quiero lograr en la vida. Y nadie desviará mi atención. Así que la confianza en uno mismo, la fuerza de voluntad, la concentración, la perseverancia son los objetos que me llevan hacia el éxito y si otras personas también siguen estos fundamentos, entonces esas personas también mantendrán la calma y la confianza en sus vidas.

ENGLISH VERSION
Before achieving anything which will lead a person
towards success; for achieving any goal, one must believe in oneself. But a person can not believe in oneself until other people believe in you.
To make one's life successful, one should first of all try
to fix one's goals, so that people may encourage you. When a person gets encouraged he again comes forward step by step, so that a person reaches the target i.e. "Success".
Therefore one should do better things during ones survival, so that people may encourage us and praise us. And due to that encouragement person moves towards one's goals. When people encourage the power of one's inner intensity, then confidence level of a person increases. Having high confidencein oneself a person can reach any spot but never be over confident which ruins one's life in the long run.
For perceiving anything in life one should make mind sets. If all these things a person follows in his/her life,
definitely he/she will get success.
I have experienced these few fundamentals in my day to day existence. In order to get success nobody will try to stop you from succeeding. Now I can better realize that what steps I should follow right from this very beginning, then in future I will never come across any hindrance.
Now I do believe in myself. I have never been criticized
till now. Nobody even tried to scold me. It's the reason I
followed the norms properly. When I believe in myself, I began to believe in my family, friends and others. And moreover, I have a strong belief in GOD, who gave me this kind of courage at every moment thank GOD, He provided me everything I need, with which to succeed. And I do things faithfully, efficiently. Due to these activities every time I received successful objects and goals. And I learnt, success is the result of intelligent efforts and some-times it depends on luck. Only thing is working hard in order to get success in life.
This is exactly the tale, I really learnt till now. Now I can better stand on the middle of the avenue and I can do
anything what I want to achieve in life. And nobody will divert my attention. So self confidence, will-power, concentration, perseverance are the objects which lead me towards success and if other people also follow these fundamentals then those people will also stay calm & confident in their lives.