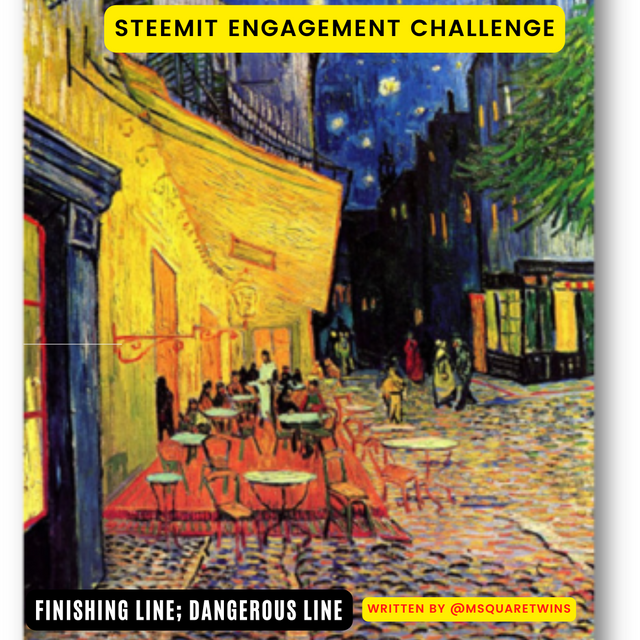 Image Designed on Canva
---

Introduction

Hello Steemians!
I welcome you to the second week of steemit engagement contest. I hope you enjoyed the first week of the contest. I am Kehinde Micheal and my username is @msquaretwins here on this platform. The engagement contest that started last week has undoubtedly increased the participation in the communities, especially the selected 7 communities. It has also increase the numbers of great and quality contents in the communities.
The engagement contest initiative is indomitable one of the good initiative from the steemit team. Thanks for the initiative. I am happy to be part of the users that participated last week. This week, I am also grateful to God that I will be participating in the second week of the contest. In this post, I will be using the third image posted by @colombiaoriginal to convey my perspective and imagination to the readers. Happy reading!
---
The picture I will be using is uploaded below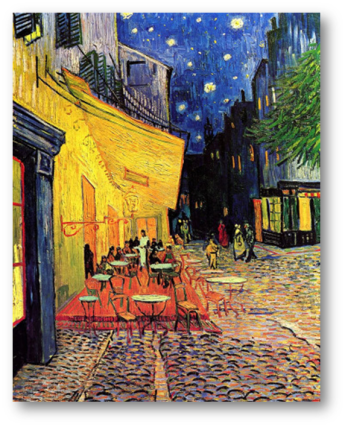 source
---

The Finishing Line, the Dangerous Line

"Ade, Remember the son of whom you are", said my mother. You know that you don't have a father, and I am the only one who has been taking care of you for the past 18 years. Now that you are going to college, my heart beat heavily. I don't know how to cover you with my wings than to tell you to keep to heart all you have learnt. It is enough to guide you through the college journey. Don't join bad gangs, be gentle as dove and be wise as serpent.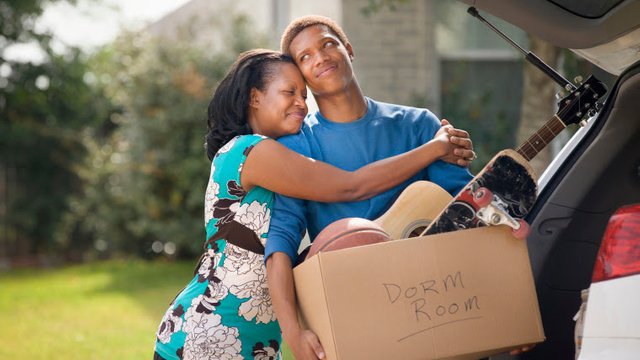 source
Thank you so much mum, I replied. I will keep to heart all you have told me. Then I left the house for motor park while my mother escorted me. On getting to the park, I met the bus almost full, with two people left for it to complete. The bus was a eight sitters, and I was the seventeenth person to enter. So we were waiting for the last person. Not long, a young lady stepped out of a Taxi cab and approached the bus and asked the driver "Is the bus going to Olupuri city?" Yes, we are left with just one person, the driver replied. Wow! I am going to the place, she responded. So she paid and boarded the bus.
As the young lady was entering, she mistakenly stepped on my toe. Of course the only seat left was right beside me. Uuuch... my leg, I exclaimed! Ooh my God, I am so sorry, she replied with a charming voice. No problem, it was not intentional, I know. That's how we began talking. I then introduced myself to her and she did the same.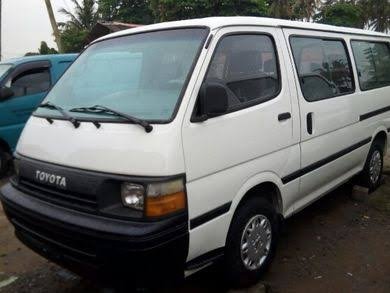 source
---
From my conversation with her, I deduced that she's a 2nd year student of the same school I just got admission to. I was very happy to see a student from my locality right from home. I was in conversation with her throughout the journey. In fact, It was as if we did not use 30 minutes for a journey of about 6hours from my hometown to the city where my college is located. We became friends and she helped me tremendously as a newbie in college. She showed me the terrain of the school and informed me of all I should know.
I am the type of person that don't like keeping a lot of friends especially the opposite sex. But Rose was such an amazing person. She's a wise and virtuous lady with a sense of responsibility. Her quality made me to keep her as my friend. when she's less busy, she would visit me at my hostel and ask about my well being and I also used to visit her once in a while. The college does not have dormitory or hostel. Every student gets a hostel outside the school premises and this made it possible for us to visit each other anytime we wanted to.
Apart from Rose, I also had few intelligent, faithful and God fearing friends which I met during the documentation in my first year. My first year in college was tough because I had to do extra lessons and tutorial for some courses which I did not take in high school. Rose and my other friends played an important role in making sure that I understand the subject that I found difficult. Although Rose was in 200 Level as at the time, but she did the same courses when she was in 100level.
Eventually, after the first semester I got good grades in all the course I took. My friends also got good grades in their courses. Apart from the help of God my success in first year could be attributed to Rose and my friends. Rose was very happy when I showed her my result. She advised me not to let the guard down. As expected, she did perform excellently well in her exam as well.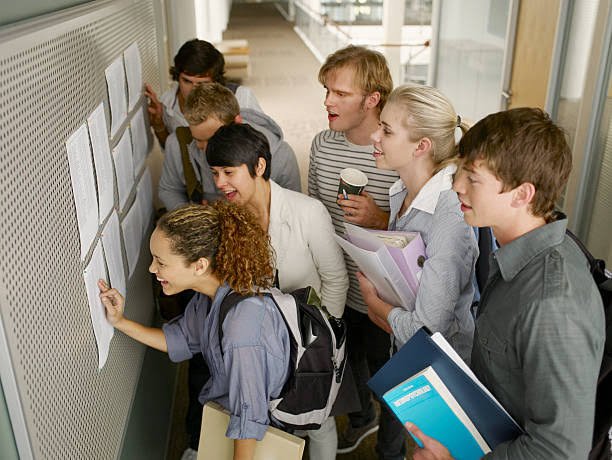 source
---
My second semester result was far more glorious than the first semester. From the result pasted on the result board, I discovered that I had the best result in my department. More so, my interaction with other students in other departments made me to discover that my result was the best of all in my set. By the time I got to 200 level, I have started receiving attention from the students. In fact, the lecturers and the staffs have started taking interest in me because of my academic excellence.
My relationship with Rose got strengthened day by day and I began to have feeling for her. I just knew she was the perfect fit for me. I did not know how to tell her this because I don't want our relationship to end there. But the more I kept it to myself, the more my heart became restless. Then on a particular Friday evening, after I had finished my lecture, I went to the place where Rose and I used to meet to read. Rose was having lecture and she could not join me earlier. I waited for about 2 hours because I had already told her that I have important thing to discuss with her at the spot where we normally used for reading.
Then as she appeared from a far, my mind was beating very fast. When she came, I summoned the courage and I told her "Rose, you have been my friend from the very first day I was coming to the university. You have been very supportive and helpful. I want to say that from the first day I met you, my heart has not stopped beating for you, can you be my friend forever? I want you to be my life partner."
On hearing this, she was silent for about 1 minute. She did not say anything. I thought she would give me a dirty slap. Then she replied. I will think about it and she left me immediately to her hostel. After some days, I went to her hostel to ask for her decision but she said she has not decided yet. I waited for about few weeks for her response. Then I also asked her after about a month and few days. Finally, Rose agreed to be my life partner.
At this time, Rose was in 400Level and I was in 300Level. Then we started our relationship and we became even more close. We set boundary for ourselves because the two of us decided we were not going to have sex until marriage. We read together, studied together and discussed how our home is going to look like. In all this, we did not leave out our mentors.
Rose graduated before me and went for national service while I was in final year. Although she's not in school but a day would not go without calling each other. I did not know how Rose knew two of my recent friends I just met in 500 level. She told me that she did not like my association with those guys. But I told her not worry.
Then I did my final year exam and I was happy because I graduated as the top 1% of my cohort. Then in my school, after graduation, students do organize event and party to celebrate themselves. Then in one of the event days, my two friends who I just met in 500 level came to call me for outing. I told them I am not a type that go to party. They said, it not party perse, that it is the birthday party of their friend. They persuaded and told me to taste a new life. They told me that my life has been from "hostel to school, from school to Library and church and back to hostel". Then eventually, I decided to follow them.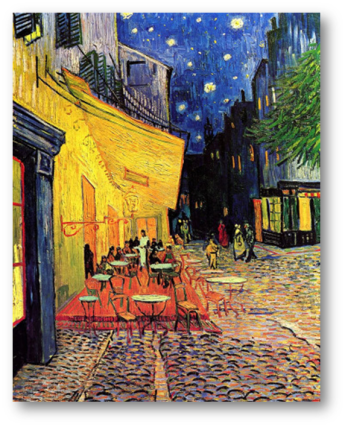 source
---
When we got to the place, then I discovered that their friend who was celebrating his birthday also got a car worth several thousands of dollars. I was odd in that place because I did not feel belong at all. They were partying, drinking , smoking and merrying. Then my friends brought a wine for me to drink, but I told them.... As I was speaking, then I heard a voice " Don't move, you have been surrounded by the police". Before I looked around, my friends have ran away. The police took me and some other few people that we are together in the cafeteria.
It was when I got to the police station that I knew they were into stealing and fraudulent activities. I explained that I was not part of them but nobody believed me because there was no evidence to justify my innocence. Haaa... I am doomed. I started crying.. I can't imagine what my mother will be like when she heard. I can't say what my life partner, Rose will say when she gets to know. Oh! I have failed God. Despite the warning from Rose and my mother to be careful of friends.. I have failed them.... I was crying and sweating like a ram to be slaughtered.
Eventually, I was sentence to 8 years imprisonment with hard labour. My mother died because of this incidence. She could not pool herself together because her only hope she got has been jailed. I also lost Rose, she told me, she could not continue with the relationship.
Sir, I have lost everything. No mother, no family, no partner , nothing nothing... Do you think I can amount to anything in life again? I asked the evangelism head who came to prison to preach to the inmates. He replied, Yes, you can. You have a bright future, if only you can make it back to God and go to him in prayer. He pray with me and told me of God divine assignment for my life.
After 4 years I was released because of the national celebration of victory at that time. See, brethren, I cannot but say God is ever faithful. He moved around the podium, and then continue. No matter where you are, no matter your sin, even if yours is worst than mine, God is ready to forgive you, if only you can make it back to him. If only you can surrender to him. Just as God restored me back and gave me divine assignment, he's waiting to receive you. Then, Ade urged people to live a good life and to be careful of friends they move with.
---

Conclusion

I have used the third picture in the Columbia original contest 2 to create a story in this post. It is important to note that this story is not a real life story, it's a fiction. Thank you for reading.
I invite @ngoenyin, @fredquantum, @jueco, @steemdoctor, @wentv @beautybb @ijelady @olulvic to participate in this contest.
Written by @msquaretwins