El médico de guardia estaba sentado en la sala de personal cuando una enfermera vino corriendo hacia él y le dijo: "El paciente de la habitación 11 ha desaparecido".
Ronnie, el paciente de la habitación número 11, tenía setenta y dos años y utilizaba muletas porque no podía caminar bien. El médico de guardia se dirigió rápidamente a la habitación número 11 y miró a través del cristal de la ventana, pero era difícil ver algo con claridad desde esa altura. Pero pensó que la ventana cerrada indicaba que nadie había saltado desde aquí.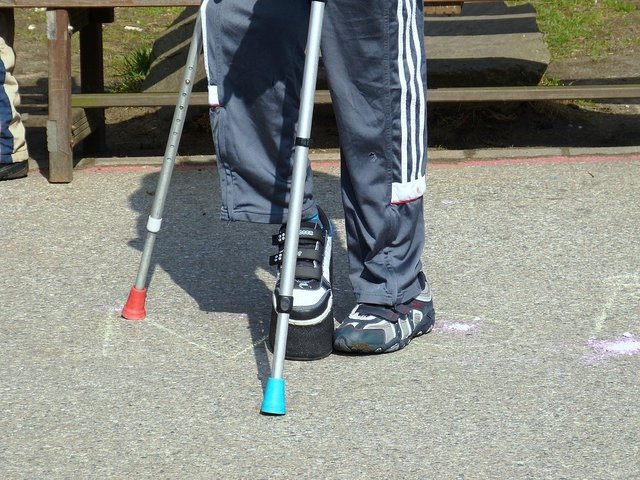 Comprobaron minuciosamente los lavabos de las salas privada y general. Pero no estaba en ninguna parte. Qué desgracia sería que faltara un paciente en un hospital tan prestigioso.
El médico de guardia se preocupó pensando en qué haría alguien levantándose tan temprano a las 5.30 de la mañana. Incluso la galería permanece vacía y los ascensoristas también se van después de las 12, ya que no se permitía a nadie ir a las habitaciones de los pacientes durante la noche. El personal de la mañana estaba a punto de llegar, ya que era la hora del cambio de turno, y el personal de la noche se estaba preparando para irse, así que no había nadie para responder a dónde había ido ese paciente.
La enfermera del personal vino con una taza de café y se la ofreció al médico. El médico de guardia sentía realmente la necesidad de un café en ese momento, y al tomar el primer sorbo, la taza casi se le cae de las manos. Vio que el paciente, Ronnie, entraba en la habitación.
Se controló y lo miró con asombro. Apenas podía creer lo que veían sus ojos. Ronnie caminaba cómodamente sin apoyo. Dio un suspiro de alivio y se controló, diciendo: "Buenos días, señor. ¿Cómo se siente ahora?
"Bueno, ya ve", dijo el paciente. "Estoy bien".
"Así es, señor. ¿Dónde estaba usted? Llevamos media hora buscándole".
"¡Oh! Lo siento, sólo bajé a dar un paseo. Llevaba varios días pensando que saldría a pasear esta mañana, así que sólo di una vuelta por el césped. Ahora voy a descansar". Ronnie empezó a roncar en apenas cinco minutos tumbado en la cama.
Una enfermera le tomó el pulso. Después de hacer una llamada de emergencia, el médico de guardia llamó a su médico superior.
"Señor, por favor, venga pronto para la revisión de un paciente". El médico pidió a su médico superior, y cuando éste llegó, no pudo entender nada. Ronnie dormía cómodamente en su cama, y todo el personal estaba allí. Comprobó el pulso del paciente, le puso la mano en la frente y le preguntó: "¿Qué ha pasado? ¿Por qué me ha llamado? Está normal". Dijo el médico.
El médico dijo: "Señor, parece estar bien, pero ¿cómo puede alguien estar tan normal en siete días como para empezar a caminar sin muletas?".
El oficial médico preguntó sorprendido: "¿Qué ha pasado? No le entiendo".
Era una habitación privada. Una enfermera del personal y el médico de guardia estaban allí con mucha sorpresa en sus ojos. El médico escuchaba atentamente, mientras el médico de guardia le contaba toda la historia.
"Así que dice que este paciente acaba de bajar las escaleras hace una hora y ahora está tumbado en su cama. Bueno, estoy de acuerdo en que puede ocurrir, pero sólo es posible en los casos más raros. Déjeme revisar todos los medicamentos e informes una vez más. Y sí, también deberías llamar al psiquiatra. Ella ha estado involucrada en este paciente, el caso de Ronnie desde el principio. Nos sentaremos juntos y discutiremos, y entonces llegaremos a una conclusión".
"Señor, tiene razón, pero para ser sincero, casi perdí el control de mi mente cuando vi que Ronnie había desaparecido. "Gracias a Dios que está bien", dijo el oficial de guardia. A continuación, llamó al psiquiatra. Llegó allí en sólo diez minutos. Vivía en el recinto del hospital.
Era la Dra. Nina, una psiquiatra de rostro sonriente, de cuarenta años de edad, y de porte serio.
"Nina, dígame algo sobre este paciente, porque el médico de guardia no está en condiciones de decir nada", dijo el funcionario médico. Ronnie se había despertado después de echarse una siesta a las siete y media, pero en cuanto vio al personal médico a su alrededor y oyó la voz del oficial de guardia, pensó que lo mejor era tumbarse en silencio, fingiendo que dormía.
La doctora Nina dijo: "Mire, como psiquiatra, lo único que puedo decir es que Ronnie no es tan viejo como usted cree".
"¿Qué está diciendo, señora?" "¿Quiere decir que un hombre de setenta y dos años no es tan viejo?" Dijo el médico de guardia.
"Mire, doctor, para un psiquiatra, la edad física de una persona no es tan importante como su edad mental. Usted ya sabe que todo ser humano tiene un estado mental de niño, de adulto o de padre, y su comportamiento depende menos de su edad y más de su estado mental.
"He descubierto que Ronnie habla como un adulto con un estado mental infantil, lo que se convierte en una tarea sencilla para la terapia conductual de un psicoterapeuta. Podemos motivar fácilmente a una persona para una larga vida que no se considera vieja". dijo la Dra. Nina.
Ronnie pensó: "Mira qué técnica ha tenido la doctora Nina con mi caso". La historia que compartió con la doctora Nina sobre su aventura en Facebook le asustó. "Si Nina compartiera mi historia de Facebook, ¿qué pasaría entonces? Hoy era el final de la historia, pero gracias a Dios ella cumplió su promesa".
Recordó cómo empezó todo. Cuando empezó la conversación con la Dra. Neena, estaba un poco indeciso. Pero cuando Nina le tomó la mano y la apretó y le dijo: "Puedes confiar en mí". Puedo entender sus sentimientos. Confía en mí, tus palabras no irán más allá de mí. El principio de nuestra profesión es que no compartimos el historial de nuestros pacientes.
Ronnie le mostró la foto de Rita en el portátil y algunos extractos de sus charlas con ella durante los últimos años. Luego dijo: "¿Ves qué guapa es?". La conocía desde la época de la universidad, no ha cambiado".
Eso estaba bien, pero a Ronnie le preocupaba ahora que estuviera compartiendo con ella los secretos de su vida, que ni siquiera había compartido con su esposa. Incluso había compartido con Rina sus fantasías con Rita.
Lo curioso fue que la Dra. Nina no dijo nada en este caso, sino que se limitó a escuchar todo. No había ninguna cuestión moral-inmoral, ni preocupación, ni sentimientos dorados o de otro tipo. Un hombre de su edad necesita entender más que explicar, y el valor de cada ser humano es su asunto personal. Incluso había compartido el programa de hoy con la Dra. Nina por adelantado.
Esta mañana, Rita estaba a punto de pasar por esta ruta. Le había dicho que tendría amigos en su coche. Rita dijo que si él podía venir a la puerta, entonces podrían reunirse simplemente parando su coche durante dos minutos.
Y Ronnie tuvo que reunir mucho valor en su interior para dejar las muletas por la mañana y encontrarse con Rita. De todos modos, para este día, estaba practicando tranquilamente el caminar durante quince minutos cada día sin muletas. Su plan era volver a su habitación en diez o quince minutos.
Pero su plan cambió en algo más de media hora. Había llegado a la puerta a las cinco en punto con gran entusiasmo. Quería contar su historia de anticlímax sólo al Dr. Nina, pero le salió el tiro por la culata, ya que el médico de guardia lo encontró desaparecido. Sin embargo, la Dra. Nina había cubierto maravillosamente la verdad de su vida en el lenguaje médico.
En cuanto Ronnie se dio cuenta de que las cosas iban bien, se levantó de la cama y fue al lavabo. Todos los presentes le miraron con asombro. Al ver que todos le miraban con tanto asombro, preguntó, como si no se diera cuenta de su presencia: "Eh, doctor, tanta gente aquí, ¿qué ha pasado? ¿Está todo bien? ¿Y por qué me miran con los ojos tan abiertos?".
Ahora el médico dijo: "Oh, señor Ronnie, usted está bien. Usted no estaba en la cama por la mañana, así que nos preocupamos.
"Doctor, ¿no ve el maravilloso tiempo que hace? Me apetecía caminar un poco, así que bajé". dijo Ronnie con una sonrisa.
"No, está bien, pero tu pierna..."
Ronnie dijo antes de que el doctor terminara, "Oh, me olvidé de decirle. Me he beneficiado mucho de su tratamiento. Acabo de salir y he pensado que hay personal allí, así que si me encuentro con algún problema, recibiré ayuda de ellos. ¿Por qué molestar a alguien por un pequeño paseo mío? Pensé que volvería pronto".
Todos se fueron. Era la hora de la ronda del médico. Él también tenía prisa. Como la Dra. Nina seguía sentada, sonrió.
"¿Cómo fue la reunión, señor?" Preguntó la doctora Nina.
Ronnie le devolvió la sonrisa y dijo: "¿Qué reunión? Acabas de romper las muletas de mis sueños".
"No sé qué te ha pasado, pero no has estado en tu cama esta mañana", dijo la doctora Nina.
"Eso es..." Ronnie dijo: "La conocí, pero no era mi Rita. Su rostro difería completamente de su DP de Facebook. Tenía arrugas en la cara".
"Oh, ¿qué pasó?" preguntó la doctora Nina. "Algo más, algún romance..."
"Oye, ¿qué romance? ¿Qué otras cosas? Ella estaba con sus amigos y les dijo que yo era su seguidor ciego desde la época de la universidad". Ronnie dijo además: "Entonces ella dijo, OK Ronnie, recupérate pronto, y se acabó".
"Oh, ¿qué más pudo haber pasado?" El doctor Nina quiso saber: "¿Qué esperabas?"
Se rió. "Realmente hay una gran diferencia entre Facebook y la realidad. Señora, ha roto la muleta de mi vida y de mis sueños. Ahora no voy a permitirme más fantasías en la vida. Gracias por cumplir su promesa". Ronnie se quedó en silencio tras decir esto.
La doctora Nina se rió y dijo: "Esta es mi profesión. Puedes confiar en mí".
Traducción DeepL.com/Translator
The duty doctor was sitting in the staffroom when a nurse came running to him and said, "The patient in room 11 is missing."
Ronnie, the patient of room number 11, was seventy-two years old and used crutches as he could not walk properly. The duty doctor rushed to room number 11 and peeped through the window glass, but it was difficult to see anything clearly from that height. But he thought the closed window indicated no one had jumped from here.
They checked the washrooms of the private and general wards thoroughly. But he was nowhere. What a disgrace it would be if a patient was missing from such a prestigious hospital.
The duty doctor was worried as he thought about what someone would do by getting up so early at 5.30 in the morning? Even the gallery remains empty and lift operators also leave after 12 as no one was allowed to go to patients' rooms during the nighttime. The morning staff were about to come as it was shift change time, and the night staff were preparing to leave, so there was no one here to answer where that patient had gone.
The staff nurse came with a cup of coffee and offered it to the doctor. The duty doctor was really feeling the need for coffee at that moment, and as he took the first sip , the cup almost dropped from his hands. He saw the patient, Ronnie, entering the room.
Well, he controlled himself and looked at him in amazement. He could hardly believe his eyes. Ronnie was walking comfortably with no support. He took a sigh of relief and control himself, saying, "Good morning, sir. How are you feeling now?
"Well, you can see," said the patient. "I'm fine."
"Oh, that's right, sir. Where were you? We've been looking for you for half an hour."
"Oh! I'm sorry, I just went downstairs for a walk. I had been thinking for several days that I would go for a walk this morning, so I just took a round of the lawn. I will take a rest now." Ronnie started snoring in just five minutes by lying on the bed.
A nurse checked his pulse. After making an emergency call, the duty doctor called his senior doctor.
"Sir, please come soon for a patient's checkup." The doctor asked his senior medical officer, and when the medical officer arrived, he could understand nothing. Ronnie was sleeping comfortably on his bed, and the entire staff was there. He checked the patient's pulse, put his hand on his forehead, and asked, "What happened? Why did you call me? He's normal." The medical officer said.
The doctor said, "Sir, he looks okay, but how can someone be so normal in seven days that he would start walking without crutches?"
The medical officer asked in surprise, "What happened? I don't get you."
It was a private room. A staff nurse and the duty doctor were there with a lot of surprise in their eyes. The doctor was listening carefully, as the duty doctor told him the entire story.
"So you say that this patient has just walked downstairs an hour ago and is now lying on his bed. Well, I agree it can happen, but it is possible only in the rarest of rare cases. Let me check all the medicines and reports once again. And yes, you should also call the psychiatrist. She's been involved in this patient, Ronnie's case from the beginning. We will sit together and discuss, and then we will reach a conclusion."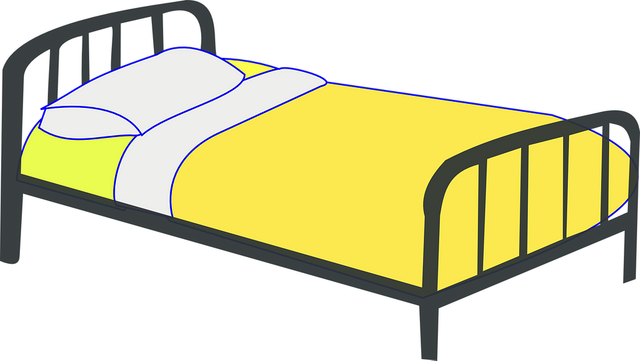 The empty bed
"Sir, you are right, but to be honest, I almost lost control of my mind when I saw Ronnie missing. "Thank God he is fine," said the duty officer. He then called the psychiatrist. She reached there in just ten minutes. She lived in the hospital's compound.
Dr. Nina, a psychiatrist with a smiling face, forty years of age, and a serious demeanour.
"Nina, tell me something about this patient, because the duty doctor is not in a position to say anything," said the medical officer. Ronnie had woken up after taking a nap at half past seven, but as soon as he saw the medical staff around him and heard the voice of the duty officer, he thought it best to lie down silently, pretending as if he was sleeping.
Dr. Nina said, "Look, as a psychiatrist, all I can say is that Ronnie is not as old as you think."
"What are you saying, ma'am?" "You mean a seventy-two-year-old man is not old enough?" Said the duty doctor.
"Look, doctor, for a psychiatrist, a person's physical age is not as important as his mental age. You already know that every human being has a child, adult, or parent mental state, and how he behaves depends less on his age and more on his mental state.
"I've found Ronnie talking like an adult with a younger mental state, which becomes a simple task for a psychotherapist's behavioural therapy. We can easily motivate a person for a long life who does not consider himself old." Dr. Nina said.
Ronnie thought, "Look how technically Doctor Nina has handled my case." The story he shared with Doctor Nina about his Facebook affair frightened him. "If Nina shared my Facebook story, what would happen then? Today was the end of the story, but thank God she kept her promise."
He remembered how it all started. When the conversation with Dr. Neena started, he was a little hesitant. But when Nina took his hand in her hand and pressed and said, "You may trust me." I can understand your feelings. Trust me, your words will not go beyond me. It is the principal of our profession that we do not share the case history of our patients.
Ronnie showed her Rita's photo on the laptop and some excerpts from his chats with her for the past several years. Then he said, "You see how beautiful she is?" I knew her from college time, no change."
That was fine but Ronnie was now worried that he was sharing with her the secrets of his life, which he hadn't even shared with his wife. He had even shared with Rina about his fantasies with Rita.
The funny thing was that Dr. Nina said nothing in this case, but she just listened to everything. There was no moral-immoral issue, no concern, no feelings gilt or otherwise. A man of his age needs to understand more than to explain, and the value of every human being is his personal matter. He had even shared today's program with Dr. Nina in advance.
This morning, Rita was about to pass through this route. She had told him she would have friends in her car. Rita said that if he could come to the gate, then they could meet by simply stopping her car for two minutes.
And Ronnie had to gather a lot of courage within himself to leave the crutches in the morning to meet Rita. Anyway, for this day, he was practising quietly walking for fifteen minutes every day without crutches. His plan was to come back to his room within ten to fifteen minutes.
But his plan changed by a little more than half an hour. He had reached the gate at five o'clock with great enthusiasm. He wanted to tell his story of anticlimax to Dr. Nina only, but it backfired as the duty doctor found him missing. However, Dr. Nina had beautifully covered the truth of his life in the medical language.
Well, as soon as Ronnie realised things were going well, he got out of his bed and went to the washroom. Everyone in that room looked at him in amazement. When he saw everyone staring at him with such amazement, he asked, as if he was unaware of their presence, "Hey doctor, so many people here, what happened? Is everything okay? And why are you guys looking at me with so wide eyes?"
Now the doctor said, "Oh, Mr. Ronnie, you are fine. You were not on the bed in the morning, so we got worried.
"Doctor, can't you see how wonderful the weather is? I felt like walking a little, so I went downstairs." Ronnie said with a smile.
"No, it's fine, but your leg..."
Ronnie said before the doctor finished, "Oh, I forgot to tell you. I have benefited a lot from your treatment. I just left and thought there is staff there, so if I faced any problem, I would get help from them. Why disturb someone for a little walk of mine? I thought I will come back soon."
Everyone left. It was time for the doctor's round. He, too, was in a hurry. As Dr. Nina was still sitting there so she smiled.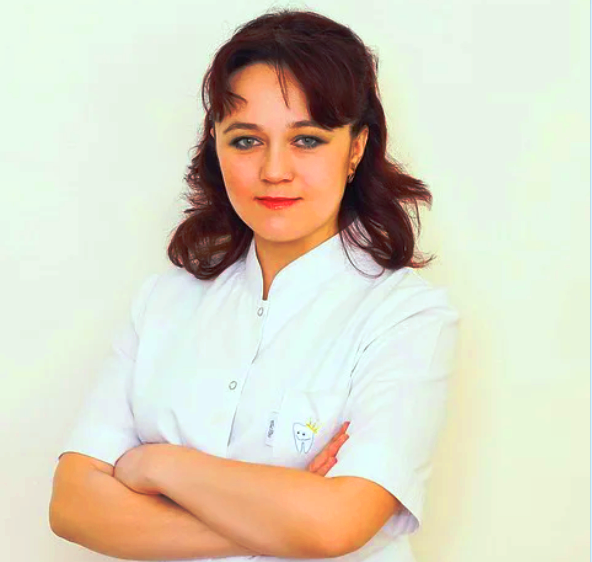 Source
"How was the meeting, sir?" Doctor Nina asked.
Ronnie smiled back and said, "What meeting? You just broke the crutches of my dreams."
"I don't know what happened to you, but you have not been in your bed this morning," said Dr. Nina.
"That's it..." Ronnie said, "I met her, but she was not my Rita. Her face differed completely from her Facebook DP. There were wrinkles on her face."
"Oh, what happened?" asked Doctor Nina. "Something else, some romance..."
"Hey, what romance? What other things? She was with her friends and she told them I was her blind follower since college days." Ronnie further said, "Then she said, OK Ronnie, get well soon, and it's over."
"Oh, what else could have happened?" Doctor Nina wanted to know, "What did you expect?"
He laughed. "There is really a big difference between Facebook and reality. Madam, you broke the crutch of both my life and my dreams. Now I will not indulge in any more fantasies in life. Thanks for keeping your promise." Ronnie fell silent after saying this.
Doctor Nina laughed and said, "This is my profession. You can trust me."
Thanks for reading
Gracias por leer