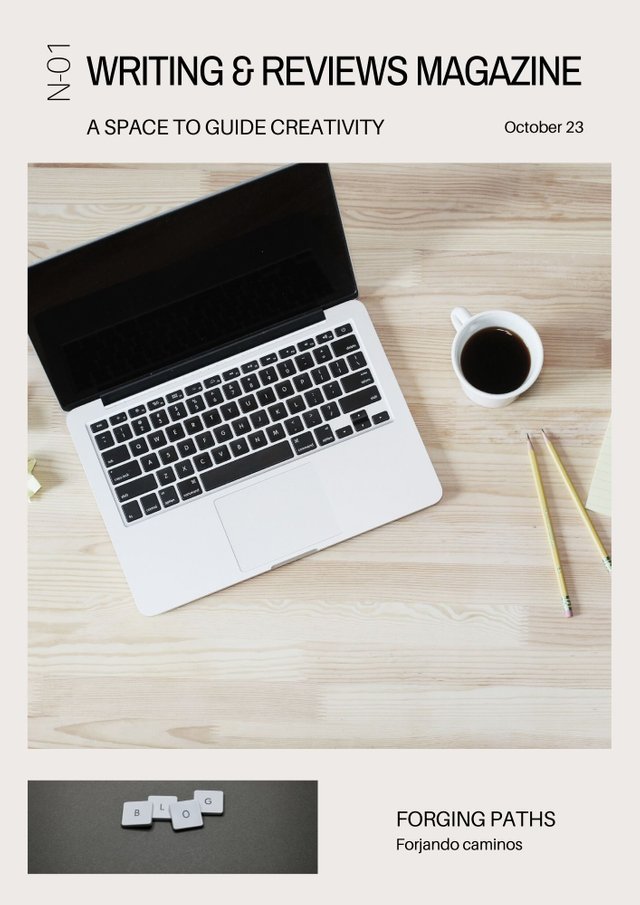 ---
The Writing & Reviews team is pleased to present our new content section; a space to get closer to our users and guide them in the creative process. We have the clear conviction that a community is forged with feedback as a fundamental pillar, for this reason we have set the goal of interaction as the main resource to promote a pleasant, friendly and cordial space among our users. We are constantly working to improve Writing & Reviews, and you have become a fundamental part of this process.
El equipo de Writing & Reviews se complace en presentarles nuestra nueva sección de contenidos; un espacio para acercarnos más con nuestros usuarios y guiarlos en el proceso creativo. Tenemos la clara convicción de que una comunidad se forja con la retroalimentación como pilar fundamental, por esta razón nos hemos puesto la meta de la interacción como principal recurso para fomentar un espacio agradable, amistoso y cordial entre nuestros usuarios. Trabajamos constantemente para mejorar Writing & Reviews, y ustedes se han convertido en parte fundamental de este proceso.
Thank you for your love and commitment!
¡Gracias por su amor y compromiso!
We know that they strive every day to create wonderful content, however, as growing writers we often have doubts about what "Quality" means in a Post. We go to great lengths to curate genuine content, yet we want to share with you some essential tips to make your writing unmatched in beauty. We want to clarify that each of you has a unique way of writing, an original style with which you forge your creativity. Never try to change your style, rather work on it to improve it; that's our fundamental advice.
Sabemos que se esfuerzan cada día para crear contenidos maravillosos, no obstante, como escritores en proceso de crecimiento solemos tener dudas sobre lo que significa "Calidad" en un Post. Hacemos un gran esfuerzo por curar contenido genuino, aun así, queremos compartir con ustedes algunos consejos esenciales para que sus escritos gocen de una belleza inigualable. Queremos aclarar que cada uno de ustedes tiene una forma única de escribir, un estilo original con el que forjan su creatividad. Nunca intenten cambiar su estilo, más bien trabajen en él para mejorarlo; ese es nuestro consejo fundamental.
Tolkien: an example to follow
Tolkien: un ejemplo a seguir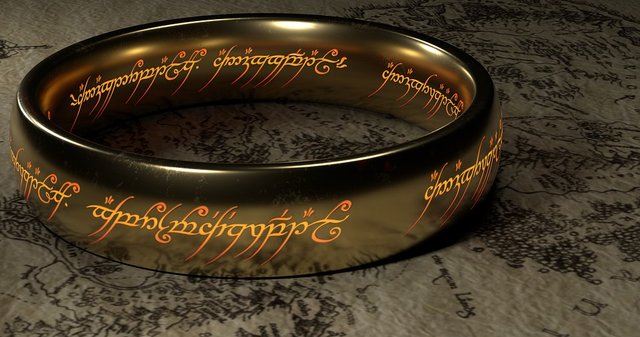 Source-Fuente
Do you know J. R. R. Tolkien? He was a British writer who brought the universe of "The Lord of the Rings" to life. His works were very recognized, however, behind all that success there is a background that you probably do not know. Tolkien invested 15 years of his life in what was his most famous novel, and it was not until after his death that his entire universe of rings, orcs and others was consolidated to the literary peak. This author is an example of what it means to be a writer: perseverance, dedication, perseverance and will. Success is a victory that begins the day he decides to move on even if everything is against you. When you forge a path you must do it from the lowest step, and from there stack enough steps to continue climbing.
¿Conocen J. R. R. Tolkien? Fue un escritor británico que dio vida al universo de "El señor de los Anillos". Sus obras fueron muy reconocidas, sin embargo, detrás de todo ese éxito se esconde un trasfondo que probablemente no conozcas. Tolkien invirtió 15 años de su vida en la que fue su novela más famosa, y no fue hasta después de muerto que todo su universo de anillos, orcos y demás se consolidó a la cima literaria. Este autor es un ejemplo de lo que significa ser un escritor: constancia, dedicación, perseverancia y voluntad. El éxito es una victoria que comienza el día en que decides seguir adelante aunque todo esté es contra de ti. Cuando forjas un camino debes hacerlo desde el peldaño más bajo, y a partir de ahí apilar los escalones suficientes para seguir subiendo.
A good writer listens to advice, investigates, is intuitive, wise, and highly imaginative. Imagination is the door to the universe of renewing stars! We will not be successful overnight, but from granite to granite glory is forged. Read and write a lot, but above all be a path renovator; The more unique you are, the more likely you are to make a difference. Originality is undoubtedly the moon that drives away darkness, and its light is capable of clarifying the deepest darkness. Tolkien forged a wonderful universe, and to this day we love to read it. Do you see that the effort is worth it?
Un buen escritor escucha consejos, investiga, es intuitivo, sabio, y muy imaginativo. ¡La imaginación es la puerta al universo de estrellas renovadoras! No seremos exitosos de una día para el otro, pero de granito en granito se forja la gloria. Lee y escribe mucho, pero sobretodo sé un renovador de caminos; mientras más único seas, más posibilidades tendrás de hacer la diferencia. La originalidad es sin duda la luna que aleja las tinieblas, y su luz es capaz de aclarar las tinieblas más profundas. Tolkien forjó todo un universo maravilloso, y hasta el día de hoy nos encanta leerlo. ¿Ven que el esfuerzo si vale la pena?
Words
Las palabras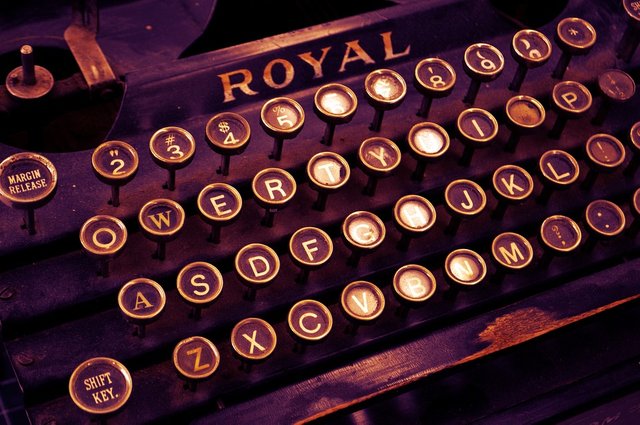 Source-Fuente
How many words should a good Post have? Generally, there are two content formats, these are short content and long content, although we will also attach mixed content. How can we identify these contents?
¿Cuántas palabras debe tener un buen Post? Generalmente existen dos formatos de contenidos, estos son los contenidos cortos y los contenidos largos, aunque también anexaremos los contenidos mixtos. ¿Cómo podemos identificar estos contenidos?
• Contents with short formats: They are those simple writings that have an extension of approximately 350 to 500 words. The topics covered are simple, whether they are poems, micro-stories, small motivational writings, syntheses, summaries, reviews of books, novels or films, and so on.
Contenidos con formatos cortos: Son aquellos escritos sencillos que tienen una extensión de aproximadamente 350 a 500 palabras. Los temas que en ellos se tratan son sencillos, ya sean poemas, microrelatos, escritos motivacionales de pequeña extensión, síntesis, resúmenes, reseñas de libros, novelas o películas, etcétera.
• Contents with long formats: These contents are those that go beyond 500 words. Its final extension will depend on the subject being addressed and its complexity; analysis, scientific texts, procedures or processes, etc., fall into this category.
Contenidos con formatos largos: Estos contenidos son aquellos que van más allá de las 500 palabras. Su extensión final dependerá del tema que se esté abordando y la complejidad del mismo; en esta categoría entran los análisis, los textos científicos, los cuentos o relatos, los procedimientos o procesos, etcétera.
• Contents with mixed formats: These are contents that can combine complex topics into a simple compilation or vice versa. In a mixed content, the paragraphs are made more dynamic so that a long reading, for example, is so fluid and dynamic that the content becomes short to the interpretation of the reader.
Contenidos con formatos mixtos: Son aquellos contenidos que pueden combinar temas complejos un una compilación sencilla o viceversa. En un contenido mixto, los párrafos se van dinamizando para que una lectura larga, por ejemplo, sea tan fluida y dinámica que el contenido se hace corto a la interpretación del lector.
Each writer is free to write with the amount of words necessary to bring their content to life. However, a content too poor in little text will attract readers.
Cada escritor es libre de escribir con la cantidad de palabras necesarias para dar vida a su contenido. Sin embargo, un contenido demasiado pobre en texto poco atraerá a los lectores.
The images
Las imágenes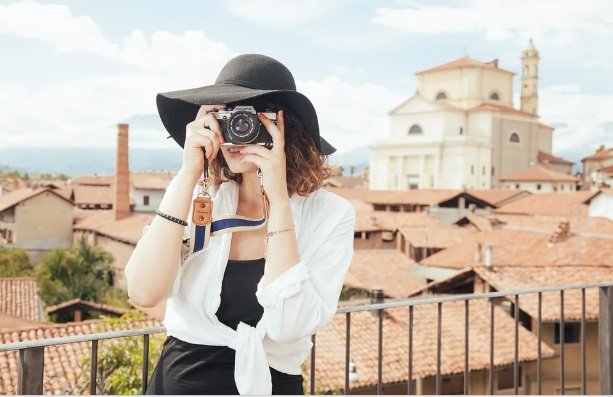 Source-Fuente
The images help the reader to visualize the idea that the writer wants to convey. Believe it or not, a correct organization of them helps a lot to energize a text. It is not simply adding photographs to content, the idea is to adapt them to the context that we address in our Posts. When images and content complement each other, the result is simply wonderful.
Las imágenes ayudan a que el lector visualice la idea que desea transmitir el escritor. Aunque no lo crean, una correcta organización de las mismas ayuda muchísimo a dinamizar un texto. No es simplemente agregar fotografías a un contenido, la idea es adecuarlas al contexto que abordamos en nuestros Posts. Cuando imágenes y contenido se complementan entre sí, el resultado es simplemente maravilloso.
Use of content from other authors
Uso de contenidos de otros autores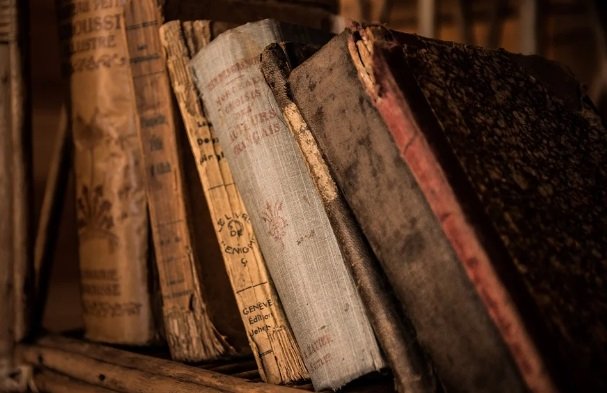 Source-Fuente
When we want to talk about a topic that requires further research on it, it is necessary to use previously published content to synthesize our idea. However, we must mention these investigations since they are writings registered under copyright, which means that the author of said writings has all authority over them. If you don't, you incur plagiarism, which even involves legal problems. To avoid inconveniences, "citations" are used, which are that way of giving the indicated recognition to the author of a certain text.
Cuando deseamos hablar de un tema que requiere investigar más a fondo sobre él, es necesario utilizar contenidos previamente publicados para sintetizar nuestra idea. No obstante, debemos mencionar estas investigaciones dado a que son escritos registrados bajo derechos de autor, lo que supone que el autor de dichos escritos tiene toda la potestad sobre ellos. Si no lo haces incurres en el plagio, que supone incluso hasta problemas legales. Para evitar inconvenientes, se emplean las "citas", que son esa manera de darle el reconocimiento indicado al autor de un determinado texto.
Each quote has a different structure, whether they are long, short or even let's make a paraphrase; a good structuring of them will help us not to incur plagiarism. However, be careful not to use the work of other authors without giving your content a genuine spark. Remember that research is only a tool to clarify an idea, not to use it repeatedly. It doesn't make sense for you to research cars and write the same things you did just in a different way. That is nothing original!
Cada cita tiene una estructura diferente, ya sean largas, cortas o incluso hagamos una paráfrasis; una buena estructuración de las mismas nos ayudará a no incurrir en el plagio. No obstante, cuidado con utilizar el trabajo de otros autores sin darle tú chispa genuina al contenido. Recuerda que la investigación es solo una herramienta para aclarar una idea, no para usarla de forma reiterativa. No tiene sentido que investigues sobre autos y que escribas lo mismo que investigaste solo que de otra forma. ¡Eso no es nada original!
Subjectivity before formality
Subjetividad antes que formalidad
Subjectivity is a fundamental principle in the world of bloggers. If you are not familiar with the term, it refers to the opinion of a writer on a certain topic. If you read a personal blog, you will realize that the blogger uses his life experience to tell an anecdote, a reflection, even about a commercial product. Let's say it's that personal touch that leaves your stamp on every writing you forge. A formal writing is one that repeatedly appeals to definitions, without style or sparkle. Normally, this accumulation of information stuns the reader and takes him away from the content even if it is interesting.
La subjetividad es un principio fundamental en el mundo de los blogueros. Si no estás familiarizado con el término, pues este se refiere a la opinión de un escritor sobre un tema determinado. Si lees un blog personal, te darás cuenta que el bloguero usa su experiencia de vida para relatar una anécdota, una reflexión, incluso sobre un producto comercial. Digamos que es ese toque personal que deja tu sello en cada escrito que forjas. Un escrito formal es aquel que recurrentemente apela a las definiciones, sin estilo o chispa. Normalmente, este cúmulo de información aturde al lector y lo aleja del contenido aunque sea interesante.
---
And for you... What is the perfect writing? We hope these tips can clear up some of your doubts as a writer. If you want to know something else, do not hesitate to leave us your comments. Finally, we present for you a topic of great interest:
Y para ti… ¿Cuál es el escrito perfecto? Esperamos que estos consejos puedan aclarar algunas de tus dudas como escritor. Si deseas conocer algo más no dudes en dejarnos tus comentarios. Finalmente presentamos para ti un tema de gran interés:
Club50-50
Still not joining the 50-50 club? It's very simple, you just have to add the tag #club5050 to the post you want to publish and send 50% of your net earnings to the Power Up. Keep in mind that all the contents that carry this tag may receive an additional vote from the support accounts of #Steemitcurators. You can read more by clicking here. If you have any questions we are here to help you :-)
¿Aún no te unes al club 50-50? Es muy sencillo, solo debes agregar la etiqueta #club5050 al post que deseas publicar y enviar 50% de tus ganancias líquidas al Power Up. Ten en cuenta que todos los contenidos que lleven esta etiqueta podrán recibir un voto adicional de las cuentas de soporte de #Steemitcurators. Puedes leer más haciendo clic aquí. Si tienes alguna duda estamos para ayudarte :-)
See you in the next edition!
¡Nos vemos en la próxima edición!
Sincerely: Writing & Reviews Team
Atentamente: Writing & Reviews Team
---
Author of the edition: @soldieroffantasy
Contributors: @fendit @belenguerra
Cover designed with Canva. Extra images of the app.
Portada diseñada con Canva. Imagenes extras propias de la app.