The Desire of Your Inner Child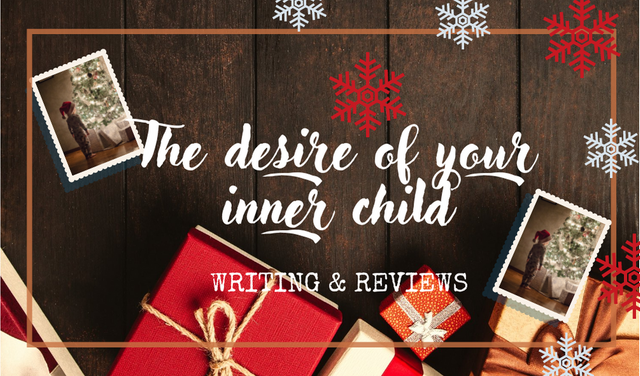 Made in Canvas
Christmas is a period of illusion, dreams, and hope where we show who we are; as well as what defines us ... They are dates of re-thought where joy reigns around, and also the gifts are present under the Christmas tree
This week's contest matches these Christmas dates where imagination, love, tenderness, and illusion are a reflection of the soul. Yes, a soul that is yours, that is hidden, and hidden inside you. Perhaps one that you do not remember? Maybe some hidden ones? Or maybe one that you haven't shown?
That's why at Writingn & Reviews, we want you to tell us what is that hidden desire of your inner child? What is it that your childish self has wanted on these dates? If you must go back in time for a moment, why not give it a try? We are after all children in our hearts!
We want your post to be a reflection of who you are and to be very interesting! After all we want you to show us a little bit of yourself.
Contest Rules:
Your post must be at least 300 words long and entries in any language will be accepted.
Invite 3 friends to participate.
Share your post link in a comment. We will not consider entries that are not in this post or that are not posted in other communities.
Share your post on Twitter, tagging

@steemit

or on any social media you want (should be able to show proof!)
Publications will be received until December 23 at 11:59 p.m. Venezuela
The prizes will be awarded as follows:
1st place = 9 STEEM

2nd place = 7 STEEM

3rd place = 5 STEEM

4th place = 3 STEEM

5th place = 1 STEEM
Thank you @steemcurator01 and @steemcurator02 for your constant support and your help with prizes :)
Español
El Deseo de Tu Niño Interior 🧸🧸🧸🪄🪄🪄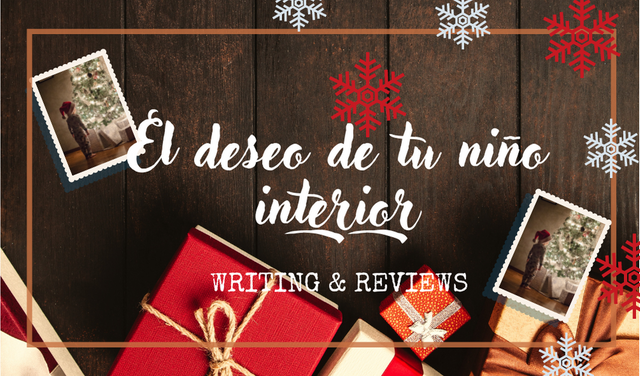 Hecho en Canvas
La navidad es un periodo de ilusión, de sueños, y esperanza donde mostramos lo que somos; así como también lo que nos define... Son fechas de re-pensamiento donde impera la alegría alrededor, y además los regalos están presentes debajo del árbol de navidad.
El concurso de esta semana hace juego con estas fechas navideñas donde la imaginación, el amor, la ternura, y la ilusión son un reflejo del alma. Sí, un alma que es tuya, que está escondida, y oculta en tu interior ¿Quizás una que no recuerdas? ¿Quizás unas oculta? o ¿Quizás una que no has mostrado?
Por eso en Writingn & Reviews, queremos que nos digas ¿Cuál es ese deseo oculto de tu niño interior? ¿Qué es eso que tu yo infantil ha deseado en estas fechas? Si debes volver al pasado por un instante ¿Por qué no intentarlo? ¡Somos después de todo niños en nuestro corazón!
¡Queremos que tu publicación sea un reflejo de lo que eres y que sea muy interesante! Después de todo queremos que nos muestres un poco de ti.
Reglas del Concurso:
Su publicación debe poseer mínimo 300 palabras y se aceptaran entradas en cualquier idioma.
Invite a participar a 3 amigos.
Comparte el enlace de tu publicación en un comentario. No consideraremos las entradas que no estén en esta publicación o que no estén publicadas en otras comunidades.
Comparta su publicación en Twitter, etiquetando a

@steemit

o en cualquier red social que desee (¡Debería poder mostrar pruebas!)
Las publicaciones se recibirán hasta el 23 de diciembre a las 23.59 p.m hora Venezuela
Los premios serán dados de la siguiente forma:
1er lugar = 9 STEEM

2do lugar = 7 STEEM

3er lugar = 5 STEEM

4to lugar = 3 STEEM

5to lugar = 1 STEEM